Happenings
18 Wednesday May 2022
I haven't written much on my blog lately because I've been busy working on a new book. Planck's Secret will be released next week. I'm so excited to tell you about the book. It's the first in a new series called Magical Orb Mystery, and it's a young adult fantasy/alternate history/mystery.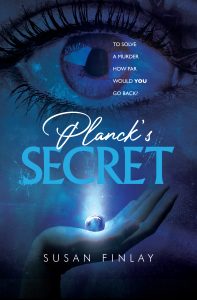 Here's the description:
Planck's Secret
In Göttingen, Germany, fourteen-year-old Ariana Richter's life is in turmoil after losing her mother. Her father buries himself in work and may be under a cloud of suspicion, leaving Ariana feeling alone and disconnected. At night she often suffers nightmares, awakens, then wanders around their dark house.
Against their wills, fifteen-year-old Cody Mueller's father uprooted Cody and his younger sister Danielle a year ago, moving them overseas from the U.S. Although both kids have learned the language and like their school, Cody has anger issues with his father and his German stepmother.
Feeling shunned after recent events, Ariana hesitates to make new friends, until she meets Dani and Cody. Together, they find a strange device that sends them on fantastical journeys through time and space in search of answers about the origin of the device, linked somehow to a famous physicist from the past—Max Planck.
Will their journeys help Ariana find the peace she desperately needs, and will she ever rid herself of her nightmares? Will their adventures help Cody resolve his issues with his parents? Along the way, they'll encounter trials, dangers, disappointments and perhaps discover themselves.
Planck's Secret is a young adult fantasy/alternate history/mystery about family, guilt, trauma, and trust.
I'm calling it an alternate history because it has a famous scientist in this first book of the series, but he didn't really know anything about a magical orb and time traveling. That part is pure fantasy. I hope you'll read the book when it comes out, and I hope you love it!