Meet the Author: Valerie Tate
27 Saturday Apr 2013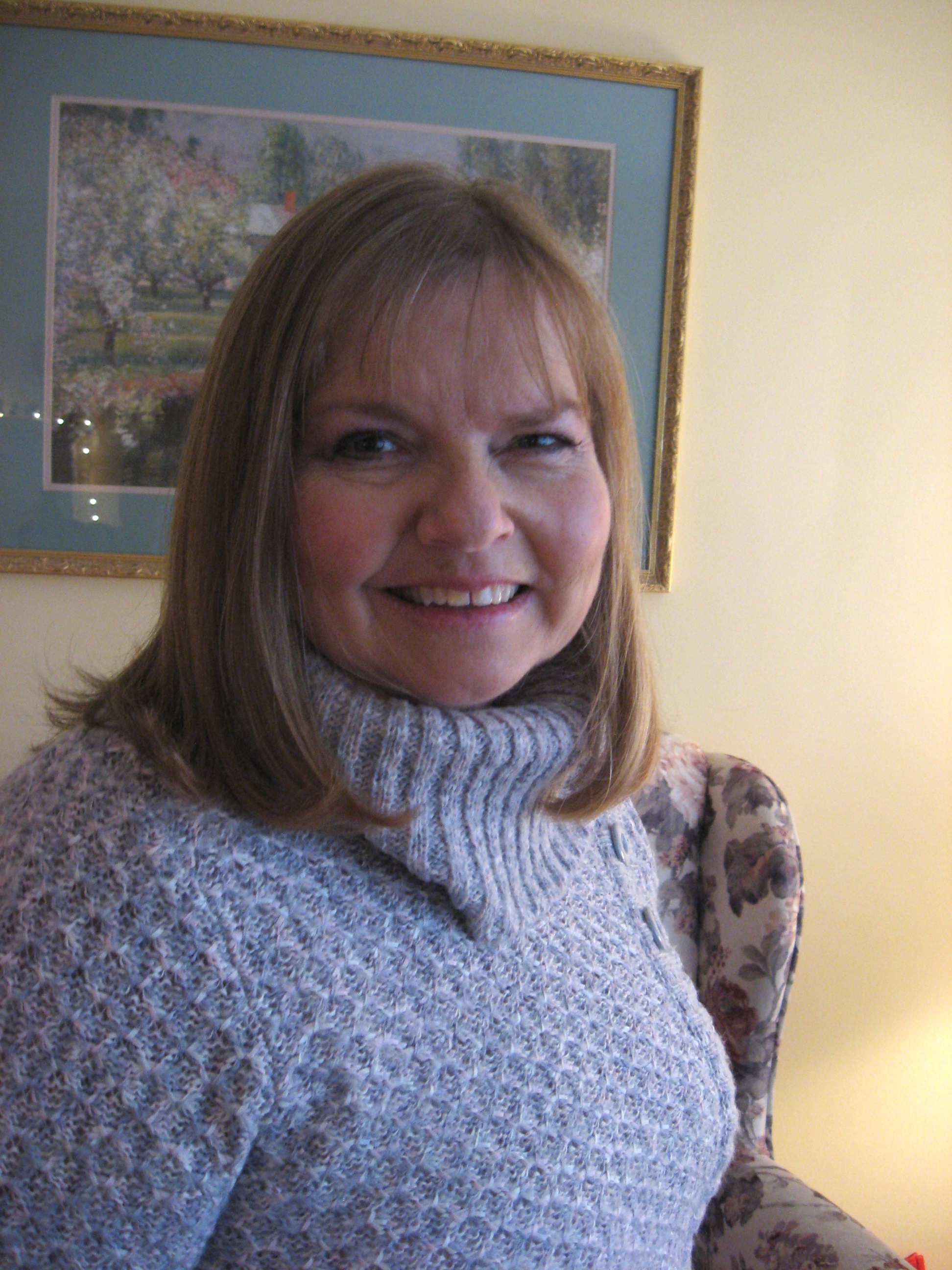 I'd like to introduce you to the seventeenth author in my 'Meet the Author' series. She is Valerie Tate.
QUESTION: Hi, Valerie! Welcome to Susan Finlay Writes blog site. Can you tell us a bit about your background as a writer?
ANSWER: Hi Susan. Thanks for inviting me.
I started writing as a child, always suspense or mysteries. I took writing courses in college and wrote for the Varsity (U. of Toronto newspaper). While I was there a story of mine was accepted for publication in Ellery Queen Mystery magazine. I really thought that would be the start of my writing career. I wrote my first novel – which is in a drawer somewhere. The reality. then, as now, is very few people can earn a living as a writer. I got my teaching degree. I continued to use my writing skills as a teacher. My students benefitted from the instruction and also the stories I wrote for them in both English and French. I did write another novel over a period of many years and when I retired from teaching I dusted it off and completely rewrote it. That novel is Catnip.
QUESTION: You write mystery novels. What type of mysteries do you write—are they police procedurals, classic who-dunnits, cozies, or something else?
ANSWER: I write cozy mysteries. While they have their darker moments, (After all, they are murder mysteries.) they are light hearted with a lot of humour.
QUESTION: Your first book, Catnip, in a series of Dunbarton Mysteries was published on July 20, 2012 by That Right Publishing/Taylor Street Books. Can you tell us a bit about the book? What inspired you to write it? What was unique about the setting of the book and how did it enhance or take away from the story?
ANSWER: Catnip tells the story of what happens when a family matriarch dies and leaves the family fortune to her cat, Marmalade. This is something that has gone on in the past and continues today. If it isn't the cat, it's the dog. In Catnip, there is a twist. If anything happens to the cat, the money goes to the local animal protection society and that is where the trouble really starts. The cat disappears. Now, not only is Christopher Mallory, the lawyer who is the cat's trustee, trying to bring some peace to the troubled family but he and Alicia, the secondary heir, and the other family members find themselves accused of having done away with him and then suspects in a murder.
Catnip is set in the fictitious town of Dunbarton, Ontario. Dunbarton is based on the real-life town of Kincardine, Ontario. Many North American authors set their books in the UK. I felt that it was time there was a series set in Ontario. I chose Kincardine because it is a place I have been visiting since I was a child. It boasts beautiful white sand beaches and a valued Scottish Heritage. It is said that Kincardine is more Scottish than Scotland! There is a pipe band parade down the main street followed by a concert in the park every Saturday evening during the summer months. A lone piper pipes the sun down from the top of the lighthouse on weeknights. Kincardine has its own tartan and you can order a kilt in the Scottish shop.
QUESTION: The second book, Horse Sense, is nearing completion. Will it be published in 2013? How is it related to Catnip? Also, the third book, Frog Legs, is in the planning stages. Can you give us a teaser about that one?
ANSWER: Horse Sense is complete and will be sent to my publisher as soon as I can bring myself to let it go! It is the second in the Dunbarton series. Chris and Alicia go to the Town of King when their friend, Alex Craig (a character introduced in Catnip) realizes she has been the victim of a fraud. The straw of frozen semen she has purchased for $20,000 has been substituted, something she discovers when the resulting colt is grey which is gentically impossible. In the course of trying to discover who the thief is, Chris, Alicia and Alex become involved in two deaths and face attempts on their lives.
You may have noticed that there are animal themes in my books and Frog Legs, the third in the Dunbarton Mystery series, is no different. Chris and Alicia find themselves on the opposite sides of a controversy at a country inn and golf resort but must work together to solve a murder when one of the protestors is found drowned in the marsh and the only witnesses have – frog legs. The characters include a world renowned environmentalist and an agoraphobic Jack Russell Terrier. Frog Legs is still in the planning stage.
QUESTION: You studied literature at the University of Toronto, and have a teaching degree. Have you ever taught creative writing? How do you feel about the "rules" of contemporary writing: no adverbs, no dialogue tags, show don't tell, etc. In your opinion, how important are they to writing? Are there any that you particularly adhere to?
ANSWER: I have taught creative writing to young children and recently was guest author in a Grade 6/7 class at my old school. It was always something I really enjoyed and I loved talking to the older students about writing, especially since some are hoping to become authors themselves.
The rules I adhere to are the timeless ones of catching the reader's interest quickly; at the end of each chapter leave them wanting more; characters shouldn't just be revealed, they should develop. As for the 'new' rules, I believe if you can make it work, do it. (I do need punctuation, though. )
QUESTION: Do you have a writing routine, a special place where you go to work on your novel writing, or a certain time of day? Do you have a pet that stays by your side as you write?
ANSWER: I write wherever I can take my laptop. Since I moved recently and am still living out of boxes, right now it is on the dining room table. My Jack Russell, Hamish, prefers his bed to the hardwood floor but he is usually in sight.
QUESTION: What books or authors have inspired you the most? If you had to choose, which writer would you consider a mentor?
ANSWER: A lot of different authors have provided inspiration, some because I simply enjoy their books and some because their writing is so outstanding. Elizabeth Peters is a prolific author, writing under several pseudonyms. I enjoy all of her books for their settings, imaginative plots and humerous style.
Louise Penny is a Canadian author who has been making a name for herself since coming second in the Debut Dagger competition a few years ago. Her most recent novel in the Inspector Gamache series was a New York Times best seller. Her books, set in Quebec, are beautifully, almost poetically, written. Her characters have depth, even the guilty ones, and her plots are intricately woven often spanning more than one novel. She is also very approachable and encouraging to aspiring authors.
QUESTION: Please list any websites or social media links for yourself or your book. Thanks!
ANSWER:
www.valerietate.weebly.com
http://tinyurl.com/caqm2x7
http://tinyurl.com/cyv3o62
http://www.amazon.com/Catnip-Valerie-Tate/dp/1478283335/ref=sr_1_1?s=books&ie=UTF8&qid=1367063618&sr=1-1&keywords=catnip+valerie+tate
http://www.amazon.com/Catnip-ebook/dp/B008NIJOO4/ref=sr_1_1_title_1_kin?s=books&ie=UTF8&qid=1367063642&sr=1-1&keywords=catnip+valerie+tate