Bonus Interview with Publisher Sammy HK Smith of Kristell Ink Publishing
01 Wednesday May 2013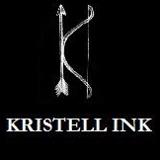 I'd like to introduce you to publisher Sammy HK Smith of Kristell Ink Publishing.
QUESTION: Hi, Sammy! Welcome to Susan Finlay Writes blog site. You run the Kristell Ink imprint of Holland House Publishing, a U.K. company, and you also control the marketing, publicity, and publication of all the Holland House Books' titles. Can you tell us more about your background and how you became a publisher?
ANSWER: Hi Susan, thank you so much for having me. Well, I guess I should start near the beginning! Around three years ago I started to write fiction; it was a transitional time for me in my personal life and I needed that cathartic escapism that comes with writing (outside of the writing world I work as a detective in the UK police). In the October of 2011 I joined an online writing community and made many new friends. One of those, Robert Peett, spent a considerable amount of time working with me on my book. It expanded from there and we spoke about starting a publishing company that was small, specialised, and dedicated to publishing books from up-and-coming authors. I love science-fiction and fantasy and Robert loves crime, mystery and literary fiction: these are the genres we decided to concentrate on with 'Kristell Ink', 'Grey Cells Press' and 'Holland House Books'. Soon after we started, Zoe Harris joined our team with her imprint 'Tenebris Books', the darker side of fiction ranging from MG to adult.
QUESTION: Kristell Ink publishes books in the genres of Science Fiction and Fantasy. What do you look for when considering a submission? What are some of the sub-genres that you consider?
ANSWER: When reading a submission, I'm looking for that unquantifiable something, a hook, a unique voice, and a cracking story. Of course we want strong writing (goes without saying!), but if we read something that's not quite there but has promise – we discuss the submission together to see if the book is something we all can work on and, if so, we chat to the author about working together on content editing and so forth.
My tastes are quite broad. I love a good (original) vampire story, and I adore high fantasy. At the moment we're looking for something special in the science-fiction genre that incorporates that speculative fiction feeling with good, old-fashioned Asimovian-ism (can I make that word up? Please?).
Subgenres… well, anything really. I love steampunk, cyberpunk, dystopia, space opera… you name it.
QUESTION: Kristell Ink's parent-company, Holland House Books, publishes literary novels. What do you look for in literary submissions? Can you tell us more about what classifies a book as 'literary'?
ANSWER: Literary fiction can use the forms of a genre but its purpose is not to tell, say, a fantasy story. What we look for are intelligence, honest exploration of themes, and genuine writing that has skill, flair and a moral centre; writing that wakes us up.
QUESTION: Can you tell us about Holland House Books' other imprints?
ANSWER: Well, there's Grey Cells Press – mystery and crime – www.greycellspress.co.uk, the first book to be released is Bustles Lloyd's 'The Greenwood Tree'. A wonderful and whimsical mystery set in both the 18th and 20th centuries. http://www.greycellspress.co.uk/books-coming-soon/greenwood-tree/
Tenebris Books, darker fiction with a twist for all ages. www.tenebrisbooks.com. Tenebris are keeping (at the moment) their debut book under wraps, so it would be unfair of me to spoil the announcement here, but let me tell you… it's excellent.
QUESTION: Do you have plans to add more imprints?
ANSWER: Not at the moment. We'd like to concentrate on the four currently underway!
As an indie press, what kinds of marketing and publicity do you do?
Marketing and publicity are the toughest areas to work on. With so many other small presses and self-publishers it can be difficult to make an impact and stand out. With Kristell Ink specifically, being a sci-fi and fantasy imprint our readers are (on the whole) usually very tech-savvy and internet based. For that reason we concentrate most of our online marketing on social networking sites and forums. However this year I'm attending World Fantasy Con with Joanne Hall (a seasoned conventioner – she jointly set up BristolCon) and will tentatively look to dip a toe in the convention waters. Word-of-mouth and networking with other reputable small presses, blogs, and reviewers are definitely a good way to go.
As for the rest… well, we can't give away all our secrets!
QUESTION: Although your company is located in the U.K., some of your signed authors do not live there. Can you tell us more? Does being a global company present any challenges?
ANSWER: The biggest challenges would be time zones and the inability to meet face-to-face. I've wanted to meet every author and sit down and discuss their books and plans with them in a very blunt and open way. I don't think there's a need to be coy with your publisher – after all, you both want the same thing: for the writer to succeed. So openness and honesty are paramount and sometimes chatting via email and social networking sites doesn't quite cut the mustard.
QUESTION: Have you ever received a book submission that really 'wowed' you?
ANSWER: All of our acquisitions have wowed me. Seriously. I don't say this to be sickly sweet, but each and every book we've accepted has that something special. Paige Daniels' Non-Compliance: The Sector was a book that I had previously read on a writing forum. The dystopian theme in her novel is fresh and exciting; and her characters are relatable and real. I approached Paige when we first started and I was thrilled when she came on board with enthusiasm.
Is it ok if I ramble on about some of our other books? Great…
Several of our authors submitted via word-of-mouth from the same writing forum. Healer's Touch was the first fantasy book I read and thoroughly enjoyed. By the time I reached Deb E Howell's submission, I'd read a lot of manuscripts that were 'good' and 'solid' but just missed that 'wow' factor. Healer's Touch has the feel of Trudi Canavan, Joe Abercrombie and a dash of Brent Weeks: three of my favourite fantasy authors. Her book is fantasy with a twist and a dash of romance. Perfect.
Not long after reading Healer's Touch, I read 'Darkspire Reaches', which is a book on the opposite end of the scale to Deb E's novel. It's quite a concentrated story with a dark romantic undercurrent. The writing reminded me of Ilona Andrews, and well, when you get to know C N Lesley… you find out why!
There's also the enigmatic dragon-loving Evelinn Enoksen and the 'Guardians of Evion: Destiny'; as well as Dean Lombardo's satirical and hard-hitting 'Space Games'. I like to think we've got a wonderful collection of knock-'em-dead books.
Two extremely excellent fantasy books due for release later this year are definitely worth mentioning: Joanne Hall's 'The Art of Forgetting' (ARCs have been garnering excellent reviews) and Gillian O'Rourke's 'The Reluctant Prophet' both captured me from start to finish. I read the first few pages of both these submissions and immediately requested the full manuscripts.
QUESTION: How long does it usually take for you to read a submitted manuscript and make a decision?
ANSWER: When we first started, we aimed for two weeks. However, recently we've increased this to around a month. Kristell Ink has been extremely popular, and no sooner do I read a submission than another pops into the box.
If we request the full manuscript, it (on average) then takes a further month of reading and discussing at an informal acquisition meeting before we then contact the author with an offer.
QUESTION: You are also an author, so you can probably sympathize with other authors when it comes to getting a rejection for a book submitted. Does that ever get in the way when you're considering a manuscript?
ANSWER: Absolutely. When reading I always try to balance the writer and business head. It can be very difficult – especially when you see a novel that requires extensive work. We do have to draw a line, and unfortunately some of the books we've turned down have been wonderfully thought out with great concepts, but the writing isn't quite there.
QUESTION: When rejecting a manuscript, do you send out a form letter, or do you give a fuller explanation of why it isn't right for your company?
ANSWER: I suppose this is linked to the above question. If I/we read a submission that isn't quite there, then feedback is always offered. If accepted we do write a personalised critique. It's important to note that the feedback is just how we feel – and other publishers may feel differently – so a lot of our comments can be subjective. However, if the editors are reading the submissions and replying, be assured that any comments on punctuation and grammar are objective!
There have been (off the top of my head) at least five submissions I've reluctantly declined but also requested to see the revised manuscript in the future, or any other work the author may have. Just because one book isn't suitable, doesn't mean another won't be. If we reject a manuscript – it's just that. We're rejecting the book and not you.
QUESTION: What are some of the biggest mistakes that writers make? What will cause a fast rejection?
ANSWER: Another tough one! For me, trying too hard to be funny and poor grammar and punctuation are the biggest turn off.
Some publishers put a lot of emphasis on the perfect covering letter and synopsis – but as a writer I know these are really mind-numbing and hard. I'd rather read your work than have you sweat out an all-singing and all-dancing synopsis that actually, doesn't reflect your story accurately.
QUESTION: Do you have any advice for new writers?
ANSWER: Write, write and write, but write for you and not for anyone else. You have to love your own work and stay true to your story. If you post online and receive feedback or a critique – take your time to read exactly what the reviewer is telling you. If 10/10 people tell you that a character doesn't work, then maybe you need to take another look at that aspect.
Be careful of false praise though. It can be more damaging than a well-crafted and honest critique.
If someone whose editing and writing is questionable, starts to offer you advice on the technical aspects of your work, then listen to what they have to say and see if you think any of it is relevant.
QUESTION: Please list any websites or social media links for yourself or your book. Thanks!
ANSWER:
[email protected]
http://www.kristell-ink.com/
http://www.hhousebooks.com/about-us/
If you like this article, please subscribe to my blog.