Meet the Author: Manuel Ramos
09 Thursday May 2013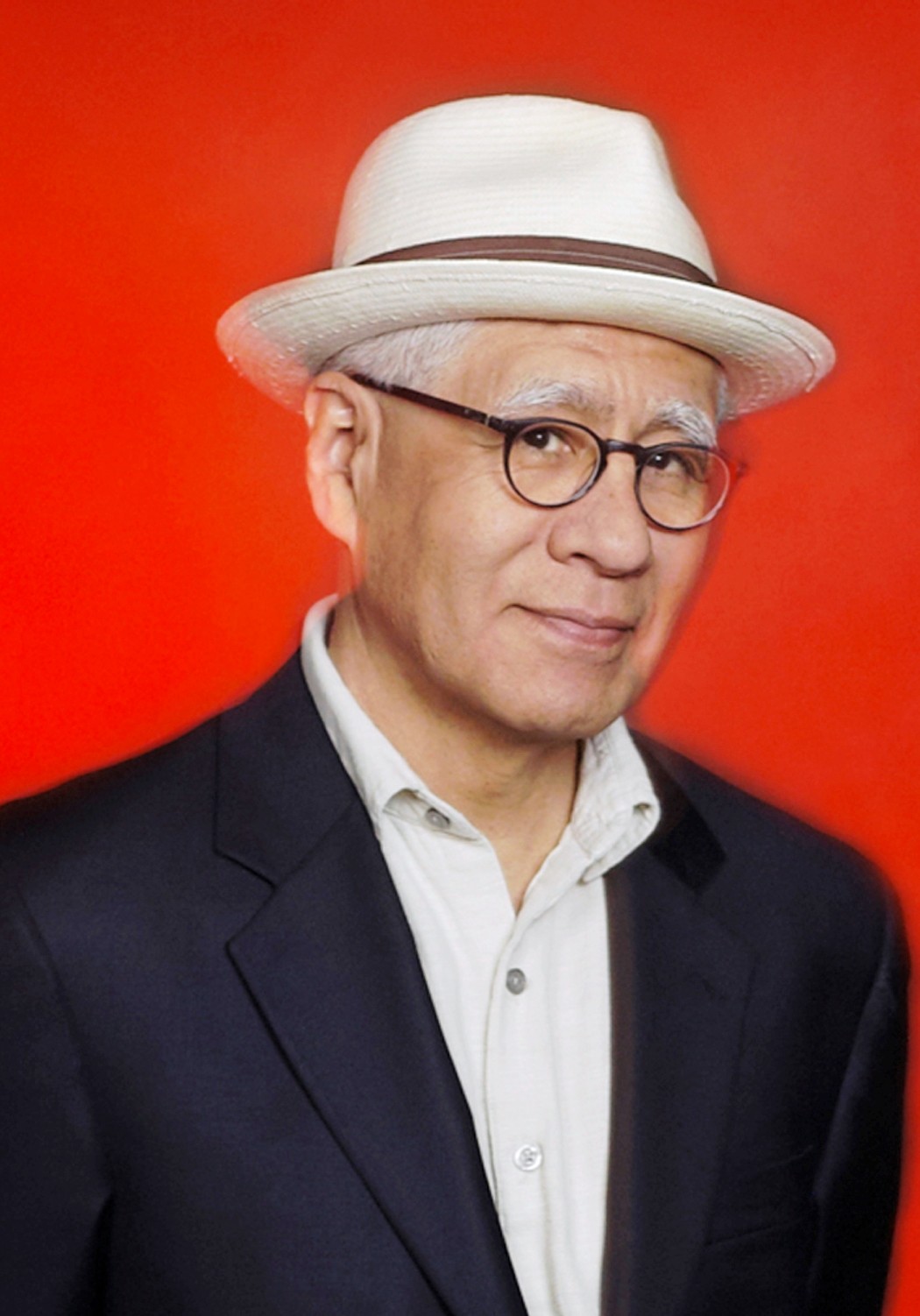 I'd like to introduce you to the thirty-first interviewee in my 'Meet the Author' series. He is Manuel Ramos.
QUESTION: Hi, Manuel! Welcome to Susan Finlay Writes blog site. Can you tell us a bit about your background as a writer? You've published eight novels. How long have you been writing?
ANSWER: My first novel was published by St. Martin's Press in 1993 – 'The Ballad of Rocky Ruiz' – so I am celebrating 20 years as a published novelist (I published my first short story in 1986.) Rocky Ruiz is still available in a trade paperback edition from Northwestern University Press. I write primarily crime fiction but I've also published several short stories – in different genres – poetry, and a handbook on Colorado landlord-tenant law (now in a 5th edition) for the Colorado Bar Association. I've actually been writing since I was in junior high school and was lucky to have a high school English teacher who encouraged and mentored me.
QUESTION: Your most recent crime novel, 'Desperado: A Mile High Noir', was published by Arte Publico Press in March, 2013. It features a character, Gus Corral, from your short story The Skull of Pancho Villa, which was published in 2009. What inspired you to put Gus into a full-length book? Where did the idea for Desperado come from?
ANSWER: An early version of the protagonist in my first five novels, Luis Móntez, appeared in my first published short story. Likewise, Gus Corral saw light as the main character in a short story. In both cases, the characters intrigued me so much that I felt compelled to learn and create more about their background, history, lifestyle, etc. It seemed to me that they belonged in a longer format. Gus is the kind of guy whose story is never really finished – something dramatic will always be happening in his life and I like to think that it's my job to tell his tale.
The genesis of the plot in Desperado came from several different things. For one, I am an eyewitness to changes in my neighborhood, where I've lived for more than 30 years, and not all of the changes are good – the gentrification and changing demographics of my neighborhood are human drama that makes, I think, a great backdrop for a mystery. The ongoing conflicts and tensions are naturals for crime fiction. Plus, I couldn't resist other features of the current landscape: the incursion of foreign crime cartels into major North American cities like Denver, and a recession that produced severe but often contradictory economic results, depending on one's economic status. But, bottom line, the "idea" for Desperado came from Gus Corral – once I started in on his longer story it was inevitable that he would be wrapped up in a dark thriller that would call on him to find an inner strength that he didn't know he had.
QUESTION: Why did you chose Denver's North Side as the setting for 'Desperado'? Did you fictionalize the area, or did you use real businesses, etc.?
My wife and I have lived in the North Side for more than 30 years so setting a story in my backyard seemed obvious. It's a great community with a lot of history, diversity, and character. As I've done in all of my books, I used real locations and tried to get the details correct, but I also created fictional settings. Totally made-up bars, restaurants, and coffee shops exist (on paper) on actual streets, down the corner from the real North High School, and next door to real bars and restaurants. My characters live in a semi-fictional world that reflects the actual world I live in, although with a lot more violence and desperation. I tried to create a North Side in Desperado that lives up to the "noir" characterization.
QUESTION: 'Desperado' is already on no. 4 in paperback fiction on Denver's Best Sellers List, as of 4/28/2013, according to the Denver Post. That's an amazing accomplishment. Do all of your books make it to the top so quickly? What kind of marketing do you and your publisher do?
ANSWER: The book debuted at #2 on the Denver Post list, then floated around at #4. All of my books have enjoyed at least one week on the Denver bestseller list. And a couple have been bestsellers in other markets.
I have been blessed with excellent support from the readers in Denver and other parts of Colorado. I also greatly appreciate the support I get from local independent bookstores such as the Tattered Cover, Broadway Book Mall, and West Side Books – all of whom scheduled signings/readings for the new book. Those kinds of events are still the best way to get the word out and to punch up sales. I also participated in other events around the time the book came out such as an authors' night for the Denver Post, library events, and interviews on local radio, Internet, and blog outlets.
My current publisher, Arte Público Press out of the University of Houston, has done an amazing job with the limited resources of a university/small press. The press takes care of basic marketing such as providing review copies, making sure the catalog gets to the book stores, and handling their share of social media and online publicity such as email newsletters, Twitter and Facebook, etc. With Desperado, I have worked closely with my wife and her sister, who have much more experience in marketing than I do and who have incredible expertise when it comes to producing publicity materials. We developed publicity cards, business cards, email blasts, signs and banners, etc. We even put together a homemade CD mix of music from the novel that we have given away at readings. I worked at getting several writers to look at an advance copy of the book to provide me feedback and promotional blurbs that we then used in advertising. Also, I use Facebook as best I can – but I'm only a social media novice, if that.
We continue to push the book – that is a never-ending task.
QUESTION: Your Montez series features a Denver lawyer, Luis Montez. The latest book, 'Brown-On-Brown', is set against the Great Sand Dunes of Colorado (a place I have visited and loved). Are they all set in Colorado? Can you tell us about the book and the series?
ANSWER: The Móntez books all begin in Denver but Luis has traveled to South Texas, Espanola (New Mexico), the San Luis Valley of Colorado (where the Sand Dunes are located), San Diego, etc. He always comes back to Denver. I have a special affinitiy for Denver and Colorado. I was born and raised in a small rural Colorado town, back when rural Colorado really was rural. I have now lived in Denver for 40 years. I know the neighborhoods, streets, history, people and some of the stories. My books will always have something about Colorado in them.
There are five books in this series – only about a thousand pages all together; I tend to write short books. The five books cover about ten years in Luis' life. The story arc begins when he is facing his "mid-life crisis" with all the regrets and recriminations he can dig up about his youth and wasted opportunities, and ends when he is, more or less, at peace with where he finds himself a decade later. Although Luis is a lawyer, these are not "legal thrillers." Luis is an accidental private eye – he's thrust into solving crimes because of the circumstances of his life or those of his friends, family or clients. I am very fond of Luis – we both are lawyers, have gone through the burn-out that most lawyers suffer, and we enjoyed comparable lifestyles when we were young. But the comparisons stop there – I've never found a body in my office, for example. One reviewer said that Luis had "hangdog charisma" and, if I can say this without sounding too boastful, I agree with that assessment of Luis. Móntez has a small but important role in Desperado – he makes an appearance near the end of the book.
'Brown-on-Brown' is the final book in the series. The background is the historical water war in the San Luis Valley, where water rights are more valuable than gold. Luis represents a young man accused of "domestic terrorism" (arson) because of a conflict over water in the Valley – but, of course, the real story is much deeper and grittier than that.
QUESTION: 'Desperado' is called 'noir'. What is 'noir' and how is it different from your other crime novels?
ANSWER: Noir, for me, describes the "tone" of a book – dark, mysterious, cynical, gritty, close to fatalistic. We are all familiar with the highly stylized noir movies. A noir book attempts to convey the same atmosphere and the same attitude. A fellow writer once described noir as a book where the protagonist is screwed on the first page and it gets worse from then on (although he used stronger words to convey his meaning.) But noir is different from hard-boiled – that's another discussion entirely.
I've written at least two books that I think qualify as "Chicano Noir" – noir with a touch of Chicano sensibility – Moony's Road to Hell and Desperado. These books do not have a Hollywood happy ending. On the other hand, I don't think of these books as downers. In fact, they each have some humor, and Desperado also has many characterisitcs of an old-fashioned thriller. For the most part, the Móntez books are not classified as noir. They are straighforward crime fiction – not so much angst or cynicism, although Luis Móntez can get overwhelmed by his pessimism at times.
QUESTION: Your books have garnered the Colorado Book Award, the Chicano/Latino Literary Award, the Top Hand Award from the Colorado Authors League, and two Honorable Mentions from the Lationo Interantional Book Awards. The first book in your Montez series was a finalist for the Edgar award from the Mystery Writers of America. What does it feel like to be honored by so many organizations? Is there one award which means more to you than the others?
ANSWER: I am gratified that my writing has enjoyed critical success. I have always held writers in high esteem and I believe that it is a great honor to publish a book. One of the happiest days of my life was when I was informed that the 'Ballad of Rocky Ruiz' had been selected for publication. So I'm very proud to be included in the "writers' club." That for me is award enough – although it is nice when your peers select your work for special recognition, as occurred with the Colorado Authors League.
QUESTION: What has your experience with your publisher been like? Is it everything you'd hoped for?
ANSWER: My current publisher is Arte Público Press and they have been great. I understand the limitations of working with a small/university press, but I think the staff at AP have done everything they can to produce an attracative, eye-catching book, and to try to ensure its success. We were on a rushed schedule but even so the copy editing, review of galleys, final edits, cover art, and now the advertising all were done professionally and with respect for me and my work. So, I have to say that yes, working with AP has been everything I'd hoped for.
QUESTION: How did you find your literary agent? What has your experience with your agent been like?
ANSWER: My current agent is Toni Lopopolo and we connected in a round-about way through the blog I contribute to – La Bloga. One of my fellow contributors on La Bloga had worked with Toni in the past and she recommended Toni to me as a possible agent for my latest book. I contacted Toni with the usual query. At the same time, coincidentally, Toni responded to others on La Bloga about some of their posts, so we were kind of "introduced" on La Bloga. Toni followed up my query by looking at my manuscript, asking several questions, and making me dig deep into making the manuscript as clean and well-written as possible. When we finished that process, she started to energetically send out queries and the manuscript. I think Toni is great at not only being an agent but also at critically looking at manuscripts and making constructive and important suggestions for improvements.
QUESTION: Do you have any book signing or reading events coming up?
ANSWER: I have two events coming up fairly quickly: the Pasadena Lit Fest on May 11 and a reading/signing at West Side Books here in Denver on May 19.
QUESTION: How do you feel about the "rules" of contemporary writing: no adverbs, no dialogue tags, show don't tell, etc.? In your opinion, how important are they to writing? Are there any that you particularly adhere to?
ANSWER: I think writing rules are important because most of them are designed to assist with clarity, meaning, and communication, all things that any writer wants in his/her writing. Of course, a writer has to know when to bend or even break the rules for precisely the same reasons: clarity, meaning, communication. Such things as passive voice, too many adverbs, even dialog tags get in the reader's way – the author inserts him or herself into the writing with these lapses. On the other hand, there may be a spot in the book where the author has to disobey the rules because that is what makes the most sense to the writer. Strictly a subjective judgment call.
QUESTION: What is your favorite or least favorite part of writing?
ANSWER: The part of writing that I don't really care for is the business part. A writer friend told me recently that today a writer spends more time marketing than writing. Unfortunately, she was correct. I resent the time I have to spend away from the actual act of creative writing. But, there doesn't seem to be any way around that , at least in my case.
QUESTION: You are a co-founder of and regular contributor to La Bloga, an award-winning Internet magazine devoted to Latino literature, culture, news, and opinions. How did you come up with the idea? Where can readers find it?
ANSWER: La Bloga has been around since 2004. The idea was mine. The Internet had opened doors of opportunity and I thought an online magazine devoted to the things I liked made sense, not just for me but for everyone else, too. I mentioned the idea to fellow Denver writer Rudy Garcia, in a bar, of course, and the two of us talked about it, off and on, for a long time until another friend of ours, tired of hearing the talk with no action, told us to put up or shut up. So Rudy set up the blog and we went live in November, 2004.
Surprisingly, La Bloga has done quite well and is very popular. Today we have ten regular contributors from around the country. Each day there is something new on the blog. Currently I post every two weeks (Friday). It's quite a vibrant site with reviews, interviews, essays, poetry, photojournalism, opinion pieces, announcements for writers, news of new books, art, music, etc. One of the best things about the site is that we have created a list of Latino/a writers with links to webites for more info about each writer. Several college professors have told us that they use La Bloga in their classes and encourage students to check us out. You can do the same at http://www.labloga.blogspot.com/.
QUESTION: Please list any websites or social media links for yourself or your book. Thanks!
ANSWER:
www.manuelramos.com
www.labloga.blogspot.com
http://www.latinoteca.com/code/artePublicoPress/Publications/showBookDetails?code=7704
https://www.facebook.com/manuel.ramos.9028?ref=tn_tnmn
https://www.facebook.com/pages/Desperado-A-Mile-High-Noir/345569165548289?ref=hl
http://www.mysterywriters.org/user/1220
http://www.amazon.com/Manuel-Ramos/e/B001HCV5KY/ref=sr_ntt_srch_lnk_1?qid=1367948344&sr=8-1
If you liked this article, please subscribe to (follow) my blog. Thanks!