Meet the Author: David Erickson
10 Friday May 2013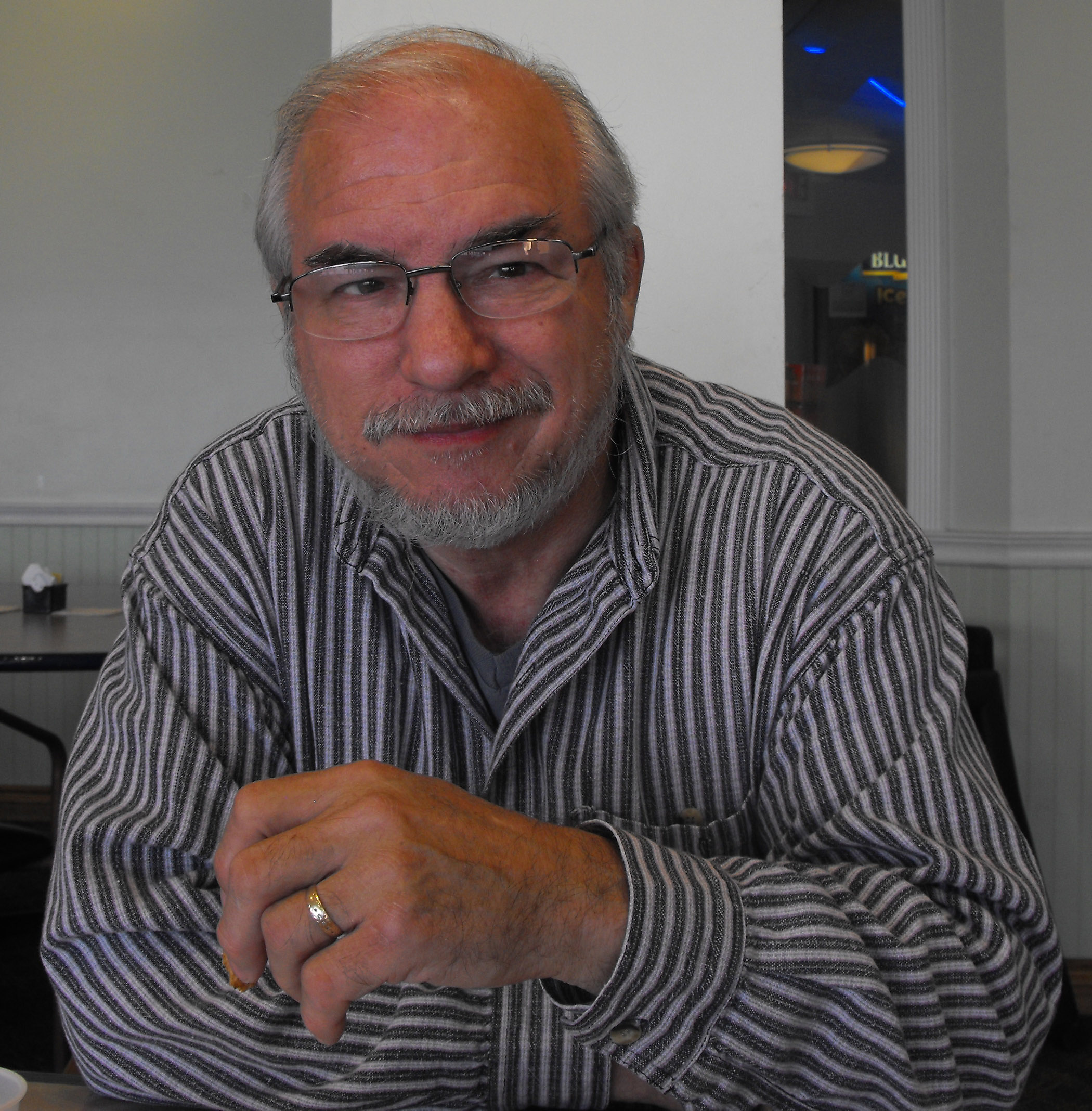 I'd like to introduce you to the thirty-second interviewee in my 'Meet the Author' series. He is David Erickson.
QUESTION: Hi, David! Welcome to Susan Finlay Writes blog site. Can you tell us a bit about your background as a writer?
ANSWER: I can truly say it has been a life-long passion of mine. I wrote my first novel at age 14 about a war between Israel and its neighbors, 4 years before the 1968 war. Because of the tensions at that time it was hardly prophetic, but it did teach me that I could undertake and complete a big project and that I enjoyed writing.
The Space Race and Ray Bradbury turned me to science fiction and I read a lot of those books. I knew I could write as well as any of them so I wrote for extra credit in English class (only reason I passed 8th grade English). In high school I took journalism (earned a few entertaining tales from that experience) and creative writing. I did the editorial page and special features.
I continued writing in my spare time and earned a business degree. During that phase of my life I wrote business plans, policy and procedure manuals, did a little campaign writing, letters-to-the-editor and guest columnist. I wrote the Exchange Club newsletter (won a number of regional awards) for several years and the monthly club news for the South Florida Mopar Club. The technology was pretty limited then, but writing is writing.
In 1996 with the business paying the bills I set aside time for me and began my world domination novel, 'The Right-us Shall Inherit the Earth'. I thought it was the greatest story ever written. 66 rejection letters later I learned it was not. I started on my next novel, then the next, learning along the way that skills need to be practiced in order to grow. You don't get to be a great writer by just wanting to be.
QUESTION: Your science fiction novel, Mankind's Worst Fear, was published in 2008. Can you tell us a bit about your book? What inspired you to write it?
ANSWER: Unlike most of my ideas, this began when I watched a grade z movie about a guy who uses a nuclear submarine to travel in time. It was an awful story. I told Kathi I could write a much better story than that and the next morning as I nursed my first cup of coffee I had 10 pages done before I had to get the girls up for school. With all that I was involved in at the time the last thing I needed to do was start a novel. I still wonder at my mind-boggling productivity during those years.
What resulted has nothing in common with the movie other than an experimental submarine.
Two tales. A young scientist is captaining his creation when an enormous object hurtles from the sky and skips over their patch of ocean. In that moment all electronic traffic on earth ends and what appears on their monitors is an unknown coastline. While on Mars, An Air Force Colonel leads a group of scientists deep into caverns where sensors have detected non-organic objects. Their discovery sets of a chain of events that will bring these two men together 300 years in the future to save Mankind from near extinction at the hands of an ancient alien race.
QUESTION: You are working on a murder-mystery novel? Can you tell us about that book?
ANSWER: Since I live in the Ozarks I felt it was time to write a novel based in the Ozarks. In short, after a heavy spring storm washes away part of the town's park, a boy discovers a partially buried 1950 Buick with 4 skeletons in it. The boy and his down-on-his-luck, recently divorced dad set out to uncover the facts, dad looking at it as a best seller opportunity. Their research leads them to Chicago, the home of a dentist and his wife (the deceased in the front seat) and the two mafia thugs in the backseat, then to Civil War SW Missouri and a Yankee gold shipment. In the process they awaken forces that have long hunted for the gold and the wealthy family that wants this tale of betrayal forever buried.
QUESTION: You've written horror stories, also. Of all the genres you've written, which is your favorite, and why?
ANSWER: Science fiction, especially time travel, will always be my favourite, but I had a great time writing my first ghost story and though it is a light-hearted tale of new love, it pushed me into penning a handful of dark tales. Dark is thrilling, lets me explore emotions I dare not in the civilized world. We won't talk about where the bodies are buried now, will we?
Again I have to credit Ray Bradbury. His study of humanity in the tales of 'The Martian Chronicles' was awe inspiring. As you know, the 60's was so much about space and jets and rockets. Everybody knew what NASA was and we knew the astronauts by name and their wives names. It was a giddy era of unlimited possibilities and leaders who knew mankind's future was headed for space. Technology was screaming forward in ways only imagined by science fiction writers as early as the 1880's.
I love the freedom of creating new societies, imagining breath-taking technology, exploring the limits of the universe…and let us not forget aliens.
QUESTION: You live in an Ozarks bungalow that was once owned by another author? Do the locals compare you to him or think it's interesting that two authors have lived there?
ANSWER: Roy Donahue was a local icon and active in the community. He was an arborist and wrote 5 books on agriculture. His death in 1999 prompted the sale of the house. We had some contact with Mrs. Donahue before she passed, but I know very little about Roy and his life here. What everyone seems to remember is him popping out of the woods and crossing the road, just to disappear into the woods on the other side. He would be gone for days at a time.
The fact that I'm a writer too perks a little interest, but no one seems to be comparing us. I have to assume the odds of anyone around here having read his agricultural books is quite small, even though three can still be found for sale online.
I still wonder what possessed him to paint the back bedroom chartreuse. It's tongue and groove cedar! Painted over cobwebs and dirt even. I can imagine loads of questions I'd ask him if he were still here, but I'd start with; why chartreuse?
BTW, Roy hung around for a couple years after we moved in, then one night he let us know he was leaving and he was gone. That is a story in its own right.
QUESTION: You have lived in many places, and you travel a lot. Do you find inspiration for your writing in the places you visit?
ANSWER: What travel has given me is perspective. I don't think of it so much as inspirational as educational.
When traveling, you meet unique and interesting characters, you see historic sites, visit museums and get to know regions in a way that books and pictures cannot convey. It's the adventure of something new and unknown, engendering an emotional embrace that can add richness to your writing.
With my murder mystery I hit the back roads to 'see' where the story unfolds and to ferret out those small details that make the story regionally unique. I needed to draw a map with my mind's eye, trace the routes that exist today and discover where they differ from the past.
My inspirations come more often from dreams. I learned years ago how to remember my dreams and even manipulate them. I'll wake and hit the computer before the visceral emotions, gut reactions and florid details fade. Later, after my first cup of coffee has opened my eyes, what I wrote may crazy nothing or it might be a scene or an entire story.
But inspiration can be a thought, a scene on TV, a passage in a book. A brief conversation. It just comes to me and I see something evolving and I have to write it down.
QUESTION: Who is your favorite author, or the author who has inspired you the most?
ANSWER: There have been so many. My current favourites are Clive Cussler and Stuart Woods, but that's because I read mostly for pleasure. Before that Jack Higgins, James Patterson, Robin Cook, Isaac Asimov and Alistair MacClean. L.E. Modesett, jr. has caught my fancy because he writes epic tales, but you have to be prepared for a long read with him.
QUESTION: What is your favorite or least favorite part of writing?
ANSWER: My favorite part of writing is sitting down at the computer and hammering out something new and exciting. My least favorite is marketing. It's disappointing that that should be such a major part of being a successful writer. Learning those new ropes is like embarking on a whole new career field.
If you're asking about the physical act of writing, I'd say editing a piece once you've been through it twenty or thirty times gets tedious. It's the newness that makes it so thrilling, but the edits that make it worth reading. If it reaches a point where tedium sets in, I'll set the manuscript aside until I regain that emotional attachment. I will not work on a story that I'm not emotional invested in.
QUESTION: If you could meet any book character, who would it be, and what would you do with them?
ANSWER: Hans Solo. I'd ask him to teach me how to use a light sabre, fly an interstellar ship and how to be a swash-buckler.
Or Jean Luke Picard to learn how you can be bald and still be cool.
QUESTION: Of everything you've ever written, whether it's to be published or not, what's your favorite piece or scene?
ANSWER: I'd say, 'Friday Night Pickup' or 'Hitching a Ride with Aliens can be Hazardous to Your Health'. Young man with a broken car gets picked up by two drunken farm girls in a new Chevy pickup. The first is a ribald tale drawn from an actual life experience the day after graduation from high school, the second a tamer science fiction version in which the young man is coerced into traveling back in time by two gorgeous aliens to make changes to human history.
I'll not be publishing the first, but I had an awesome time writing it. Made me feel seventeen again.
QUESTION: Do you have a writing routine, a special place where you go to do your writing, or a certain time of day? Do you listen to music while you write, and if so, what kind of music?
I recently ended my day job, so I'm still a little unsettled. At the present I'm taking an e-marketing course with scheduled sessions and I'm building a new website, so a lot of homework. I start around 7 or 8, catch up with the world news and Facebook, get into the chores I've assigned myself for the day, and write or edit when the inspiration strikes until I've lost my pop.
From my desktop I can look out to the lake to ease eye strain or just take a visual break. Kathi usually has the TV or a cd playing, but if the mood strikes I'll select random on my media player. Rock and Roll, easy listening, 60's, 70's or 80's. Sometimes I'll work in silence. That can be refreshing, but it makes it easier for me to nod off. We can't have that now, can we?
QUESTION: Please list any websites or social media links for yourself or your book. Thanks!
ANSWER:
Mankind's Worst Fear
http://www.smashwords.com/books/view/772
http://www.amazon.com/Mankinds-Worst-Fear-ebook/dp/B001RNONH0/ref=ed_oe_k
Under a Blue Sky Sun
http://www.smashwords.com/books/view/104067
http://www.amazon.com/Under-Blue-Sky-Sun-ebook/dp/B006HVH5D6/ref=sr_1_1?s=digital-text&ie=UTF8&qid=1323269731&sr=1-1
https://www.facebook.com/david.erickson.986?ref=tn_tnmn
www.davidlerickson.com
http://www.linkedin.com/profile/view?id=99734975&authType=NAME_SEARCH&authToken=kW9R&locale=en_US&srchid=997349751367619036784&srchindex=1&srchtotal=1899&trk=vsrp_people_res_name&trkInfo=VSRPsearchId%3A997349751367619036784%2CVSRPtargetId%3A99734975%2CVSRPcmpt%3Aprimary
If you liked this article, please subscribe to (follow) my blog. Thanks!