Meet the Author: Katrina Jack
20 Monday May 2013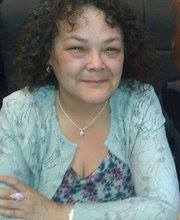 I'd like to introduce you to the thirty-eighth interviewee in my 'Meet the Author' series. She is Katrina Jack.
Hi, Katrina! Welcome to Susan Finlay Writes blog site. Can you tell us a bit about your background as a writer?
As a child, I loved to make up stories in my head and was constantly daydreaming. When I went to school, I learned to read and write pretty quickly. As I grew older, I began to transcribe some of my mental meanderings into short stories, then my father told me about a writers group, called Rose Lane Writers. They met every Wednesday evening at the local library, so I went along and joined. With their help and encouragement, I graduated from short stories to novels, but it was some time before I found my genre niche.
Your fantasy novel, 'Land of Midnight Days', was published by Ecanus Publishing in November, 2012. It's the first in the Midnight Silver Flute Trilogy. Can you tell us more about the book and the upcoming sequels. What inspired you to write them?
Land of Midnight Days is a YA Urban fantasy, set in a city riddled with demons, ogres, and my own invention, Gangers. The latter are off shoots of ogres and demons and terrorise the city and its occupants. The story follows the traumatic journey of the main protagonist, Jeremiah Tully, who is half human, half Elwyn, in his effort to free the city of its demon infestation. Based loosely on the tale of the Pied Piper, who if you remember freed the city of Hamlin of its plague of rats, Jeremiah possesses a charmed silver flute, which aids him in his quest.
The next book, Through the Gloaming, continues Jeremiah's story, but in a different location. The Gloaming is an underground city, situated very near to the homeland of the demons, the Midnight Land.
The third book, Dawn Rising, brings about the culmination of Jeremiah's tale. I'm currently writing this and haven't decided whether there'll be a happy ending or not.
The inspiration for the first book came from the Littlewoods Building in Liverpool. I was staring at it one day and remember thinking what a good location it'd make for a story. That, along with one of my favourite rock bands, Jethro Tull, provided the inspiration for the first novel. The other two were inspired by various locations in my home town, Liverpool.
What has your experience with your publisher been like? Is it everything you'd hoped for?
Yes, Ecanus has done everything they said they would. I was also extremely pleased with the hard backed copy of Midnight Days, it's a beautiful thing in its own right. Ecanus are a small, fairly new firm, but are determined to become the best and are steadily gaining a wonderful group of new authors on their books.
How does it feel to be a published author? How are you dealing with marketing and advertising?
It feels wonderful to be a published author, although I'm still finding it a bit surreal. I've always dreamed of being in print and to have that dream come true is fantastic. As for marketing, it's hard work, but immensly satisfying when it all comes together. I'm not used to promoting myself and my work, but I'm gaining invaluable experience and have met some brilliant people along the way.
What is your favorite or least favorite part of writing?
My favourite part of writing, is the editing. I love it when the story is completed and I can settle down to polishing the manuscript, until it shines. My least favourite parts is the first chapter. I hate staring at a blank page and wondering what direction to take – it drives me crazy.
If you could meet any book character or famous person, who would it be, and what would you do with them?
At the moment it would be all the characters from, To Kill a Mockingbird, by Harper Lee. It's such a fantastic piece of writing. I'd also like to meet the writer herself and ask her what motivated her to write her masterpiece.
What books or authors have inspired you the most? If you had to choose, which writer would you consider a mentor?
Ooh that's a hard question to answer. Terry Pratchett would have to be one – I love his mixture of humour and black comedy. As for a mentor, I think I'd plump for American author, Jim Butcher. His Harry Dresden series is a mixture of urban fantasy and mythology, with a contemporary twist on wizards and faeries. Then there's Robin Hobb. Her writing is superb. She inserts tiny little details into her narrative, descriptions and characters that lodge in the reader's mind and bring everything to life – I'd kill to have half her talent.
What books are you currently reading?
I've just finished To Kill a Mocking Bird and am about halfway through Sophie E Tallis 's The Darkling Chronicles, book 1 and on my Kindle I'm reading Terry Pratchett's Guards, Guards!
Do you have a writing routine, a special place where you go to do your writing, or a certain time of day? Do you listen to music while you write, and if so, what kind of music?
As I work full time, I fit my writing in wherever and whenever I can. If I'm at home, I listen to Jethro Tully, Meat Loaf, and some classical music. It all depends on what chapter I'm concentrating on. My spare bedroom is my study and after I've written a chapter out by hand, I then transfer it to the computer.
Please list any websites or social media links for yourself or your book. Thanks!
Links: http://readwave.com/
https://www.facebook.com/katrina.jack1
https://www.facebook.com/KatrinaAnneJack
https://plus.google.com/u/0/
http://www.amazon.co.uk/Land-Midnight-Days-Katrina-Jack/dp/0957412649/ref=sr_1_1?s=books&ie=UTF8&qid=1356112665&sr=1-1 (Hardback UK)
http://www.amazon.co.uk/Midnight-Silver-Flute-Trilogy-ebook/dp/B008Z10Y3E/ref=sr_1_1?s=books&ie=UTF8&qid=1351100423&sr=1-1 ((Kindle UK)
http://www.amazon.com/Land-Midnight-Days (Hardback US)
http://www.amazon.com/Midnight-Silver-Flute-Trilogy-ebook/dp/B008Z10Y3E/ (Kindle US)
http://www.amazon.com/Katrina-Jack/e/B008ZC8IKO/ref=ntt_dp_epwbk_0
http://askdavid.com/reviews/book/urban-fantasy/4787