Meet the Author: Jane Risdon
29 Wednesday May 2013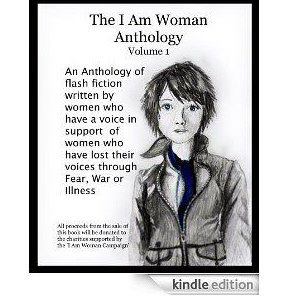 I'd like to introduce you to the forty-fifth interviewee in my 'Meet the Author' series. She is Jane Risdon.
Hi, Jane! Welcome to Susan Finlay Writes blog site. Before you started writing, you were in the International Music Business working with recording artists, songwriters, producers, and music publishing. That's fascinating. How did you get involved in that? Do you have stories you can tell us about that work? How did switch from music to writing?
Hello Susan, thanks so much for asking me over for a chat with you. I do hope you and your readers will enjoy reading what I have to say in answer to your questions.
How did I manage to end up in the Music Business? All I can say in my defence is that I married a Musician and when he gave up his career we were left with a big gap to fill. We discussed how best we could put his (and my) experiences to the best use and, as he had never done anything else, we thought we had better stick with what we knew and had learned. We thought we could spot raw, new talent and could help develop this talent. So that is what we did. Luckily we managed to mentor and develop some wonderful artists along the way otherwise I guess my husband would have ended up in an office somewhere, slowly going mental.
We have had a wonderful career in Music and have met some amazing people and some not so amazing people along the way. I won't go into details as I don't fancy losing everything I own in a law-suit – even if you have a case to answer, taking someone to court in a music case is a hiding to nothing.
The early days were interesting. We took on a large office on the top floor of a medieval manor house, in the most wonderful grounds with a mile long drive-way. It was ideal for meetings and of course impressed the hell out of people, but in actual fact it worked out far too expensive, and in the midst of a dreadful winter we almost got cut-off when it snowed. Romantic and impressive but not at all practical.
However, during that time we managed to go out and find new singers, musicians, and bands, and we soon realised that there was so much talent out there, never being seen or heard due to the way the Industry worked at that time. We approached the General Manager at London's most successful and famous nightclub and put a proposition to him. We wanted to run regular 'Showcases' at the club where we introduced new talent to the Record companies, Music press and Touring agents. We didn't realise at the time that there had never been anything like it before – we were cutting edge and didn't even know it.
These shows were a huge success and we had famous artists dropping in to watch them such as Michael Jackson, Prince, and others, plus at one time we had all of Whitney Houston's management team (including her father), turn up. They wanted to have one of our acts on tour with her in the USA but the band turned her down! Needless to say they soon disappeared into obscurity, Susan, but what an opportunity! Simon Cowell and many other famous Music business people attended these events when they were just anonymous A&R (Artiste and Repertoire) managers. Fame had not devoured them in those days.
After a while the strain of getting 5,000 bodies inside the nightclub began to become too much and so we looked in another direction and decided to venture into America. We went over armed with the music of our artists and banged on Record company doors until they let us in. We always aim high and so didn't bother with the A&R managers; we went to the Presidents. There were not many British managers working in the USA at the time and for some reason they liked us and we got our acts signed to American labels, Publishers and Touring Agents. We did the same with the Movie and Television companies in the USA, SE Asia and Europe. I guess we were lucky. This business is all about timing and who you know.
You ask about stories. Well as you can imagine there are many given the length of time we have been in this business. I have been talking about the early days when we ventured into America. So I will tell you about one of the first meetings we ever had with a Record company keen to sign one of our artists.
The company was Italian….ponder that for a moment! They had certain connections. We knew a little about it but had read books on the business and quite honestly we would've been hard pushed to find a company who didn't – have connections – if you get my drift! Anyway, negotiations were in full swing regarding contracts for the act and all was running smoothly when we were summoned to the offices of the Lawyer. We had queried a few points on the contract, girded our loins, prepared for some tough negotiations.
Things seemed to be going reasonably well when I spotted a gun on his desk and a baseball-bat on the floor next to him. I couldn't take my eyes off it and nudged my husband a few times, drawing his attention to it. We discussed matters a bit longer and we were just going to ask him if he could get the President of the company to increase the advances for the act, when, unable to control myself any longer, I asked the lawyer what the gun and the base-ball bat were for.
There was a very long silence whilst he leaned back in his chair, threaded his fingers and eyed us both intently. 'It's for managers who come in here asking for more money,' he said sternly. 'What was it you wanted to ask me next?'
We managed to get the money and much more besides, and not the gun or the bat. The whole company greeted us with a chorus of 'Welcome to the Family.' We tried to smile.
Our relationship with the company lasted many years even though I did ask once if being difficult over another matter might result in concrete boots or a horses head in the bed! They took my 'British,' humour quite well I thought. Considering.
Switching from music to writing was easy. I've always wanted to write and had a few sad attempts at it which never saw the light of day, though my husband read what I'd written. Time was my enemy. Always touring, always recording and promoting other people. My brain was always full of them and their careers – music is not just all day every day, it is non-stop focusing on the 'product,' and nothing else. No holidays at all; time off is a snatched hour or two here and there when (if) you are lucky. When things slowed down I decided I would get to grips with it before I either lost my marbles or dropped dead. Being in a creative atmosphere all the time helped I guess. Moving into writing seemed no different to songwriting and making a record; the same creative processes are engaged.
Can you tell us a bit about your background as a writer?
I am and always have been a book-worm. Sometimes I have three or four books on the go at once (reading) and I love to watch people and listen to them talk. Not out of nosiness but just because I find them so intersting and funny. When I was little I would read adventure stories and I always wanted my own adventures, but bieng the eldest of six kids with some years between me and the next, I never had any. I was too busy being their 'other' mum.
I lived in my head. I spent a great deal of time alone, when not doing 'mummy' stuff, and I suppose my imagination was my friend. I loved to scribble on paper. I adore paper and books. The smell, feel and the excitement of opening a notebook or a novel and wondering about what I could put on the pages, or what someone else had. I could go missing for hours in libraries and book shops. Still can and do.
Reading so much I started to really think I could do as well as anyone else or at least try. My head buzzes with stories and so I write all sorts of stories about different topics, not just crime. Though I adore crime, thrillers, and mysteries.
A few years back I found time for me. I decided to write. I messed around and my husband liked my efforts and so I decided to get down to it properly. At that time an old friend, who used to be a Rock and Pop journalist and also my husband's band's Fan-club secretary, met up with me. She was by then an award-winning author and I arranged for her to do some Author events at our local library. We got chatting about writing and when I said I was having a go, she offered to read what I had written. Her encouragement has kept me going and for that I shall be forever grateful to her.
You are working on a crime novel, 'Ms Birdsong Investigates'. Can you tell us about the book? What inspired you to write it? When will it be released?
Yes I am, Susan. It is called Ms Birdsong Investigates and is about a glamorous forty-something year old ex-MI5 Officer who has been forced into 'voluntary,' retirement following a bit of a cocked-up mission. She moves into the rural village of Ampney Parva in The Vale of The White Horse where she intends to keep a low pofile, mainly because she has left many enemies behind who might still seek her, and takes up writing to fill her days. She misses the excitement and adrenaline rushes working in MI5 and to keep her hand in, she takes more than a passing interest in her neighbours and villagers. It soon becomes obvious to her that all is not right in Ampney Parva and before long she is embroiled in investigating a number of sudden deaths; murders. Soon she finds herself face to face with a blast from the past; someone she thought she would never see again.
I love (reading) crime as I've said and I have never had the urge to write Romance or Fantasty for instance. Before I was in music I worked for the Ministry of Defence, The Foreign and Commonwealth Office and The Atmoic Energy Authority – all pretty convenional occupations. I suppose I found the FCO the most interesting and where I worked, in Whitehall, I noticed that most of the offices were staffed by women and that most were of a certain age, and unmarried. In those days women had to resign upon marriage. Many had worked for Ambassadors overseas and had dedicated their lives to them and their work and never married as a result.
I worked in an environment of secrecy and intrigue and my imagination used to work over-time. One day I received a phone call and the man at the other end asked, 'When does the Cherry blossom bloom in Israel?' Before I could answer there was a click and a voice came on the line telling me to hang up as they were handling the call. We were always having bomb scares – the IRA was very busy at that time in the UK – and information about those working at the FCO, or who were 'known' to the department and were of interest or notorious for various reasons were avaialble to me – all this sunk in I guess. Ms Birdsong is not based on one person, but many. The Secret Services and Crime seem to go hand in hand and so I am in heaven writing Ms Birdsong; she kills two birds with one stone.
I have been working on her a long time for various personal reasons it has been difficult for me to concentrate on her completely. At the moment I am re-writing parts as with the passage of time things become dated, and I needed to revisit and bring her more up to date. I have not decided how I want her to meet the world yet. There is an agent who is interested in the first three chapters – I am not holding my breath – when I am ready to send them. I did not approach her however. So far I have not tried to get interest in Ms B. for publishing; I may look at self-publishing or possibly e-publishing. It is not my priority at the moment. I just want to complete her and then I will see. Hopefully I will be finished with her sometime this summer and then I will decide. I am already thinking of her as a series of stories and may even go back and write about her MI5 exploits. Nothing is ruled out.
You are also co-writing a book with an award-winning author of 28 books. Can you tell us about the book? Do you use any real experiences that they remember?
Yes, I am working with another author. Actually my parts of the book have been finished for a while now, however, she has been ill which has delayed her completing her parts, plus she has had a deadline for a 2014 release to work on and also she had a book published recently, so she has been up to her eyes in catching up with everything. She is working on our book now.
I cannot really say much about it yet – not until she has completed her parts – it is a change of genre for me and has been difficult to write. Not because of the change of genre, though that has been an interesting experience for me and I know now that I can write in this particular one. It has been difficult because it has taken a lot out of me emotionally and I have had to really delve deep inside myself to write it. I felt exhausted afterwards and drained.
It is a funny, sad, and nostalgic book which I think will appeal to a wide age-group and hopefully male and females will read it. I had to do a lot of research and had to really try to weave it into the story so that it felt natural and flowed. So far I have only read a chapter of my co-author's contribution and so I am excited to see what she has written and how it all fits together. We decided to work separately although we did consult on the timing of events for the book, characters and the locations etc.
The general thrust of the storyline and where we wanted it to begin and to end. Obvious things really.
I should imagine that she has found it hard to write too and although not a complete change of genre for her, it is not her usual subject or style of writing. Anyway, once she has completed her parts and we have put the whole thing together we shall see where it is headed and who we should pitch it to. I am not sure if her own publishers would be able to use it. We shall see. If all else fails, we can go the e-publishing route I guess.
How did you become a writing partner? What is that experience like?
I mentioned earlier that my husband's fan-club secretary who was also a Rock and Pop journalist is also a traditionally published author and that I had arranged some events for her at our local libraries, following which she took an interest in my work and encouraged me. Well, Susan, I am writing with her. She said she thought we should write a book together and that it would be fun and she thought people would love it. I was totally shocked that she would want to risk working with me – unpublished at the time and certainly untested – but she really wanted to and so I thought, go for it. And I did.
It has been a slow process, because we don't live near each other any longer and we don't really see each other at the moment due to our work-load and other things keeping us both busy. I wrote a lot of my part before Christmas having started in March, 2012. Of course we emailed back and forth getting things set up before and during that time, discussing research and how we wanted things to develope. I managed to fall down my sister's stairs on Boxing day and sitting at a typewriter was difficult and typing slow and painful – and still is. My co-author was taken ill a few times during 2012 and 2013 and got behind with her own deadlines for writing books that had to be delivered in February, so this year has been slow.
I completed my parts in March and she is still working on her parts now. My husband has read my parts and it reduced him to tears apparently. Tears of what he has not said! He also said he laughed a lot and that it had evoked all sorts of memories and feelings he had forgotten……my co-author has read all my parts too, and says the same. I think I am happy with their comments. I hope our readers will be too.
So far it has been fun and a learning curve for me and she has enjoyed it too – so far! We may well write together again, we have sort of discussed it. So who knows. Let's see how this one turns out. I would recommend co-writing to others, just don't get ill and have too much of a life outside the book…..or it will take as long as this one has.
You also write short stores, and have had two of them included in an anthology called 'Telling Tales by Writers for Welfare'. Can you tell us about the charity project and how you got involved? Is the book still available?
Telling Tales was an anthology of short stories and poems written by the members of a now renamed group of online writers. We formed a group Writers for Welfare who had weekly writing competitions with Sue Welfare (published writer) and judge of our efforts. She thought they should be published and the group decided to put the anthology together and we decided to sell it in aid of her local Charity, The Norfolk Hospice. There are previously published authors/poets contributing as well as newbies like me. It sold well but there was a 'dispute, with the publisher and as a result he withdrew the book from sale on www.lulu.com. I won't go into details, Susan, but it was unpleasant. The book was in hardback, paperback and e-book.
Our group is still together under another name, Writers on the Same Page.
Can you tell us about those stories?
My stories are: The Debt Collector which is based on experiences we had in the nightclub I mentioned before and involves a Hit Man. The music business is full of shady people and this is based on a true experience….one of many!!
The Ghost in the Privy – an extract from the series I am writing called God's Waiting Room – is about local Gypsies and is observational and humorous. GWR is based on a small village where there are some wonderful characters who often meet at the bus stop on their way shopping. Their converstions, their shared past, their exploits and the way they behave inspired this series. I do a lot of waiting for buses, and I spend a lot of time listening to the locals and also my own mother is a good source of information about life in the village in the past. My characters are figments of my imagination, however, and not real people.
You also contributed a short story to another anthology—'I Am Woman, Volume One'. Can you tell us more?
Vic Watson asked me if I'd like to contribute to this anthology which is in aid of Women's Aid, Women for Women and Breakthrough charities, and has stories and poems from women all over the world. It is still on sale on Amazon and there is another volume available too but I have not contributed to this one. Possibly the next however.
The Look is a short story I wrote about Social Networking and has a twist in the tale which is something I enjoy working into my stories. I have also considered making this into a book.
Some of your flash fiction pieces and short stories are published on Morgen Bailey's Writing Blog. Can you tell us about those?
Morgen Bailey has been a wonderful outlet for me, Susan, and I cannot recommend her highly enough. Just visit her writing blog and you will see what I mean. I had never written Flash Fiction before I published on her blog. It was a challenge and I drew on another of my experiences at the nightclub in London. We were making a TV show for the then 'new' Satellite TV stations which needed content. The White Witch of England, my first story (published 2nd December, 2011) was based on a series of interviews my husband and I undertook, all over England, for a programme about Witches, Clairbvoyants, Mediums and Spiritulalists. We had the biggest laughs ever making it and so this is one of those stories. And it is true. This story was Pod-cast in January, 2012.
I then wrote another piece of Flash Fiction – The Honey Trap – published there on 30th November, 2012, and Pod-cast 24th March, 2013, based on my time at the FCO – another twist in the tale for those who enjoy red-herrings.
My short story, A Walk to Destiny was published there 24th November and is not crime at all – but about a woman who has to make a decision about her life.
Recently I wrote a FF piece called The Secret of Willow Cottage and the Tale of the Reluctant Bride which has been really well received. It was published last month and is not crime either. The Pod-cast is 30th June. Due to popular demand (as they say), I have written the story of what happened to the other main character, and so the Secret of Willow Cottage and the Tale of the Jilted Lover is to be published 31st May and Pod-cast 11th August.
So you see, Susan, I don't just write crime though it is my first love.
Do you have a writing routine, a special place where you go to do your writing, or a certain time of day? Do your long walks and your photography inspire you?
Not really. I write when the fancy takes me although I do intend to sit and write all day every day! Things get in the way and sometimes I want to write and I haven't time and other times I don't want to write and time is plentiful. I used to sit on my bed with my lap top and write and then I moved and got my desk back and so now I sit at the desk using the desk-top more often than not. Feels more professional somehow. Haha.
I do love long walks and I adore the countryside (as you can read in A Walk To Destiny), and it inspires me a lot. I always try and have a camera with me, as I love nature and taking photos is another love of mine. My whole family is into photography and we take similar photos…..nature, buildings, villages, churches – we all love the character of it all I guess and yes, taking photos often gives me an idea and a plot develops as I walk or when I look at what I've taken. The Look was inspired by a walk by the river and a session I had on Facebook afterwards.
Susan, thanks so much for having me and I do hope I haven't gone on too long and that your readers are still here! I have enjoyed it no end and I hope you have too.
It's been wonderful, Jane. Thanks! Could you please list any websites or social media links for yourself or your book?
You can find my blog over at http://wp.me/2dg55 and links on my page (blog roll) to my Flash Fiction and Short Stories. On my main menu under About and Tasters there are some of my other stories and also interviews. I have lots of articles and photos under Blog, too. I hope that your readers will stop by and say hello to me and let us both know what they think. It's been a blast!
Morgen Bailey's links to my Flash Fiction and Short Stories and so much more that she offers authors can be found at http://morgenbailey.wordpress.com
My Facebook Author Page is at http://www.facebook.com/JaneRisdon2
I Am Woman, (volume 1) is available to buy on amazon.co.uk.
http://www.amazon.co.uk/The-Woman-Anthology-Anthologies-ebook/dp/B00817P8DI/ref=sr_1_2?ie=UTF8&qid=1336489493&sr=8-2
Sadly, Telling Tales by Writers for Welfare is no longer available on www.lulu.com
Amazon: http://www.amazon.co.uk/The-Woman-Anthology-Anthologies-ebook/dp/B00817P8DI/ref=sr_1_2?ie=UTF8&qid=1336489493&sr=8-