Meet the Author: P. J. Roscoe
07 Friday Jun 2013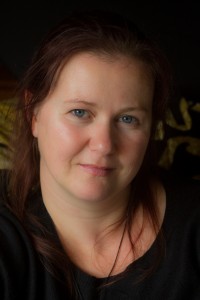 I'd like to introduce you to the fiftieth interviewee in my 'Meet the Author' series. She is P. J. Roscoe.
Hi, P. J.! Welcome to Susan Finlay Writes blog site. Can you tell us a bit about your background as a writer?
The cliche is that I have always written stories since I could hold a pencil. My favourite lesson in school was English and the teacher would give us half an hour to produce a short story choosing a title from a selection on the blackboard. No one dared to disturb me as I scribbled away!
I began to write seriously about twelve years ago when I wrote historical articles for a local magazine – it spurred me on to keep trying with my novel 'Echoes' that I'd started four years before in 1997.
Your first historical novel, Echoes, was published in July, 2012. Can you tell us about the book? How did you come up with the story idea?
'Echoes' began as a scribble on a piece of paper. Our son had died tragically at birth and I was left utterly broken. My husband had to go back to work and so I found myself sitting alone, crying in my kitchen one morning and I just picked up a pen and started doodling, which became a character, that became 'Echoes'. The scribblings became a typed story on my old typewriter my Dad had given me years before; I felt a sense of peace.
'Echoes' is about life and death and fighting for the life you deserve. We have many strengths and we can find courage again even if we endure pain and suffering – and what if this has echoes through time? 'To truly live and not merely exist, you first have to go and be alive'.
The story molded itself in my head as I wrote, I had no maps, it presented itself with each page and I followed. The story has changed quite dramatically over the years, but I won't tell you what it was originally as I might return to the idea? I can tell you that it was much more violent and graphic than it is now and was originally called 'Ruined Echoes'. People who read the original idea were horrified, but the reality is, this is someone's life, somewhere and maybe we can't pretend anymore? Then I realised, less is more. Our imaginations can fill in the gaps well enough.
Echoes won the best e-book award in the Paris Book Festival, April, 2013. What was that like?
I can't describe the elation I felt and continue to feel. When it was given an Honourable mention in the New England book awards, that was such an encouragement to continue trying. When the five star review put it through to the finals in Readers Favourite in July 2013 I was ecstatic, but to actually win is astounding. It's confirmation that I am a good story-teller and should continue.
Your second historical novel, Freya's Child, was published in February, 2013. Can you tell us about that book? Is it related to Echoes?
'Freya's Child' is not related to 'Echoes' but is set on the Wirral, England where Vikings once landed and were given some land to farm and settle down – it didn't last long!
I wanted to explore the question – what would a parent do to save their child? I would like to believe that I would kill to save mine, but what if you had been brought up to believe one thing absolutely, that it was an honour to die, then someone else comes along and tells you this god is better and will save your child – what would you do? This was happening for hundreds of years between Christianity and paganism.
Belief is paramount in our society and wars are fought because one person believes their god is better than anyone else's, so I wanted to look at individuals from two different times.
You are working on your third novel, Where Rivers Meet. What is that book about?
This story is set in the heart of Wales, Snowdonia. It follows the story of Abigail who returns to the village of Beddgelert and finds her old drawings as a child; in each one there is a figure of a man who has haunted her life. It's still in the very early stages, but I want to look at lives through the ages in one particular spot and our judgments, thoughts, feelings and is it possible to love and connect with someone so different? Of course there will be a twist and no doubt a supernatural element to it – it's what I do!
You are also working on a children's book, Adventures of Fairie Folk, and it's due out in Fall, 2013. What age level is it for? Is it a picture book? Tell us a bit about it.
This is a small compilation of stories I wrote for my daughter when she was young. I promised her that I would make them into a book. They are aimed at children 6/7 years old and each story has a moral. The artist I am working with is putting together petals and leaves to incorporate into her watercolours, to bring the pictures to life. We really hope to have the pictures finished by September and then, I might consider doing another with the remaining stories – Adventures of Faerie-folk part 2!
How much research do you do for your novels?
I do a lot of research. I visit the areas that I would like the stories to be set a number of times to really get a feel for the place. 'Echoes' is set in Shrewsbury, Shropshire. In one scene there are confrontations and I act them out, with my husband to see if they'd work in reality. I try to get inside the head of my characters and work out what they'd need to know, what they'd think and feel.
For Freya's Child I spoke with archaeologists and the National Trust was very helpful. I walked the area over and over, thankfully my Dad lives on the Wirral so he was always handy for information and a cuppa!
For 'Where Rivers Meet' I am working with the Sygun Mine who have been wonderful with information and I am visiting the mine asap.
With all my books I nest in libraries doing research that might fit the story and checking out facts so I become a bit more knowledgeable on the subject. I love finding that one piece of true history and weaving it into the novel.
Where do you get your book covers? Do you design them yourself?
My best friend's husband Paul, is a wonderful artist who kindly drew pictures that the story conjured for him; they eventually became the back covers. I didn't know what to do to create a book cover that would capture an audience, until I pleaded for help on the Createspace community and found 'Alex Shaw'. An author who also helps design book covers.
Originally 'Echoes' only had Paul's design on the front, I was trying to be too clever by asking the potential readers to not judge the book by its cover, but look inside, then judge me, which is poignant to the story – nobody got it, but those who did venture inside loved the story! It seems an author is judged by her cover!!!
Are there any books or writers who have especially influenced your writing?
I have always loved Barbara Erskine and was thrilled when one bookshop reviewed 'Echoes' and stated it was perfect for Barbara Erskine fans!! I have followed Diana Gabaldon for many years too. Raymond E. Feist's 'Faerie Tale' is one of my favourite books. I have read so many wonderful books over the years but lately it seems I only have time for dipping into a couple of pages before I'm yearning for sleep!
Do you have a writing routine, a special place where you go to work on your novel writing, or a certain time of day? Do you have a pet that stays by your side as you write?
I try to write Monday to Friday, a couple of hours a day and that doesn't include researching, networking and answering enquiries, so my days during the week can be pretty busy. I love it when I have nothing else to do but spend the day writing – then I can really lose myself and find that I am surprised when my stomach growls with hunger and three hours have passed! I try to have at least one day like this but in the holidays I have to shift my writing time to be with my daughter who has Autism – and write when I can.
I work at my desk in the computer-come-junk room or if its quiet, I'll take the laptop and sit outside. I went on a writing week last year, the sun was blazing and lambs frolicked in the surrounding fields – I got a lot done! I yearn to live in a quieter area so I won't have so many distractions – like noisy neighbours.
I have four cats but its my darling Eric, a pure black cat that winds himself around the chair or cries to sit on my lap when I'm writing. He loves to be cradled like a baby, which makes typing very difficult!
What books are you currently reading?
I am currently reading Philip Pullman, 'Northern Lights'. It's my best friend's favourite book, so I promised to give it a go – wasn't sure in the beginning, but I'm being pulled in.
After this I am reviewing Brendan Carroll's book 'The Red Cross of Gold' The Knight of Death – The Assassin Chronicles. I am fascinated with the Knights Templars so I promised I'd give it a go. I am so busy, it's taking me a long time to read anything; but I persevere!
Please list any websites or social media links for yourself or your book. Thanks!
http://www.pjroscoe.co.uk
Twitter@derwenna1
http://www.amazon.co.uk/s/ref=nb_sb_ss_i_0_11/279-2084402-0162533?url=search-alias%3Dstripbooks&field-keywords=echoes+by+p.j+roscoe&sprefix=echoes+by+p%2Cstripbooks%2C370
https://www.goodreads.com/author/show/6575717.P_J_Roscoe/blog for an honest account of my thoughts and feelings as I travel down the road as an author.
https://www.goodreads.com/author/show/6575717.P_J_Roscoe
I can also be found on Linked in, Stumble upon, Google+ Book blogs, Shelfari
Amazon: http://www.amazon.com/Echoes-P-J-Roscoe/dp/1477560734/ref=sr_1_1?s=books&ie=UTF8&qid=1370604875&sr=1-1&keywords=echoes+p.+j.+roscoe
http://www.amazon.com/Freyas-Child-P-J-Roscoe/dp/1482579723/ref=sr_1_1?s=books&ie=UTF8&qid=1370604959&sr=1-1&keywords=Freya%27s+Child++by+p.+j.+roscoe