Meet the Author: Carrie Ann Ryan
09 Sunday Jun 2013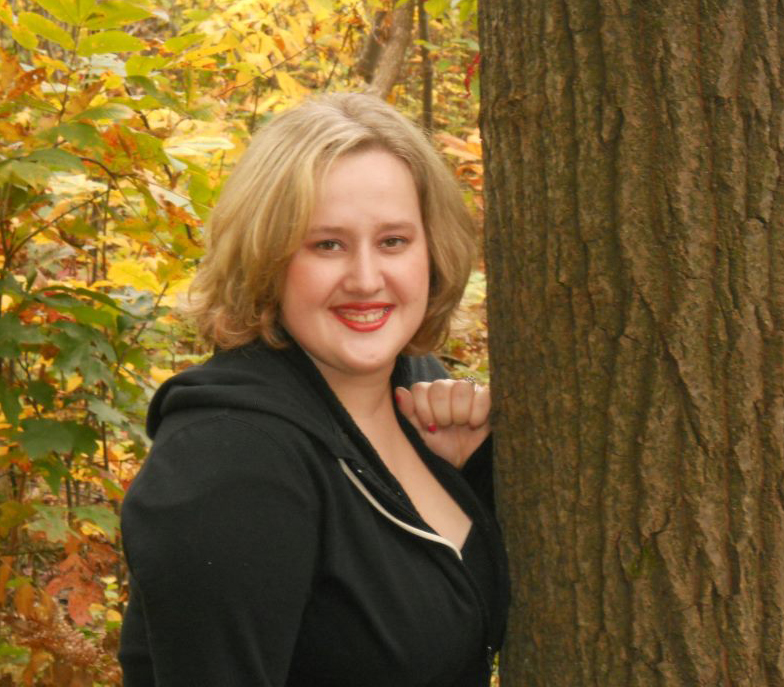 I'd like to introduce you to the fifty-second interviewee in my 'Meet the Author' series. She is Carrie Ann Ryan.
Hi, Carrie Ann! Welcome to Susan Finlay Writes blog site. Can you tell us a bit about your background as a writer?
Hi Susan! Thank you so much for having me. I've always told stories—even if they were just in my head—but it wasn't until a few years ago when I tried to see if my stories would actually go on paper. Fifteen books later, I seem to have found my passion.
Your latest paranormal romance novel, Her Warriors' Three Wishes, is the second book in your Dante's Circle series. Can you tell us about the new book and about the series? How many books will there be? What inspired you to write the series?
Her Warriors' Three Wishes is about Jamie, the second of seven women who found themselves thrown into the paranormal world. You see, humans in this world aren't so human, they're actually diluted versions of supernaturals. So when something happens to open their eyes (You'll see in book 1, Dust of My Wings) they now have to deal with the fact that everything is changed. Jamie and Ambrose had a mild tension in book 1, but in book 2, everything literally goes to hell. There they find Balin, the third of their romance and the one that will cement them.
As for the series, there will be seven books total and at least 1 novella. 
The series all started with a speck of dust. My author friend, Rebecca Royce, asked me what would happen if in my old job as a chemist if I were to analyze a vial of angel dust. From there spawned a whole new world. You see, that's the main plot of Dust of My Wings, book 1.
You have four book series going: Keys of Fate, Dante's Circle, Holiday, Montana, and Redwood Pack. Can you tell us about them? Do you have a favorite?
My favorite series is always the one I'm working on at the time. Keys of Fate is a series I'm co-writing with Lia Davis. It's about four angels who have to fall to earth to find….something. Book 1, Fated Tranquility, comes out in Dec. Dante's Circle is about those seven woman and how they find their other halves and turn into a supernatural creature. You'll have to read to figure out which one. Holiday, Montana is about a town in Montana were the holiday paranormals are real. Meaning I have a book about Halloween, Christmas, Valentine's Day, St. Patrick's Day, and more. Plus the sexy Cooper brothers take center stage. The Redwood Pack series is about a Pack of wolves that are in the ultimate war with another Pack that has summoned a demon. The Jamensons who run the Redwoods are in the center of it all and while they fight to save all that they know, also find their mates and learn to live as a pair—or triad—rather than just alone.
How many books have you written/published? Are they in ebook format and are they available in print?
My novella, FORGIVENESS, which came out in Mid-May, was my 15th work published. All are in print now except that novella which will be in print in Redwood Pack Vol 4, coming July 2nd.
You are a self-published author and a bestselling author. That's quite an accomplishment. What made you decide to self-publish? How did you market your books?
Well thank you! I decided to self-publish because when I was starting out I was actually very, very sick and hadn't known if I'd be around long enough to finish something with a publisher. Yes, it sounds morbid, but I had to think that way. Luckily I'm healthy now and able to do what I love. I count myself very, very lucky.
At the Sizzling Awards you were voted Best New Author of 2012 and nominated for Best Self Published of 2012. In the Indie Romance Convention's Reader's Choice Awards you were nominated Best Author of 2013 and Best Friend to Readers. You won Third Place in Best Indie Author 2012 at Blogging. Can you tell us more? Do you have any special stories you'd like to share?
LOL I had a great couple of years. I count myself very blessed. I have amazing readers who nominate me for things and keep voting. I have no idea what I'd do without them.
You talk at book conferences and book festivals. Do you have any upcoming events you can tell us about?
I just finished a book festival in Fredrick, Maryland. I'll have books at Comic Con in Philadelphia May 30th, though I can't be there because my husband is defending his thesis. It's amazing how busy we are! I'll also be at Lora Leigh's RAW in Sept, plus at least 4 conferences in 2014.
What is your favorite or least favorite part of writing?
I think my favorite part of writing is plotting. I love coming up with new ideas and making them work. Least? Probably that first chapter. It's always the hardest for me.
If you could meet any book character, who would it be, and what would you do with them?
Well, in my books, any of my Jamensons from the Redwood Pack so I can just hug them and thank them for all they've done for me. As for another author? Spade from The Night Huntress series or Charles from the Alpha and Omega series are my favorite heroes ever.
Please list any websites or social media or links for yourself or your book, or give us a book blurb. Thanks!
Her Warriors' Three Wishes Blurb:
Humans aren't as alone as they choose to believe. Every human possesses a trait of supernatural that lays dormant within their genetic make-up. Centuries of diluting and breeding have allowed humans to think they are alone and untouched by magic. But what happens when something changes?
Ambrose Griffin is older than most, if not all, civilizations. As each year passes, he submerses himself into his training, only relaxing around his protégée and friend, Shade. After losing his wife and children in the last Angelic Wars, he guards his heart and has no desire to share it with another.
Bookkeeper and romance novel enthusiast, Jamie Bennett dreams of being swept off her feet by a white knight. However, her life is no romance book. Since meeting Ambrose—a sexy, delicious angel—she's been twisted inside out and doesn't know why. Things are happening that she can't control and now her life is in danger.
Balin Drake is stuck in hell, literally. His life of refusing to take souls, even though it's part of his demon nature, has caught up with him. He's dying and now must search for his true half, but even a mating may not save him. When he meets the two people who could fill that part, he'll need to fight for something he hasn't felt in over a century—hope.
Warning: Contains a rigid angel who needs a certain sexy woman to help him unwind, a book keeper who finds herself the creamy center of the best cookie ever, and a demon who has a certain taste for pressing them both against walls.
Available Digitally:
Amazon | Barnes and Noble | kobo | ARe
Available In Print:
eStore | Amazon
ABOUT THE AUTHOR: Carrie Ann Ryan is a bestselling paranormal and contemporary romance author. After spending too much time behind a lab bench, she decided to dive into the romance world and find her werewolf mate – even if it's just in her books. Happy endings are always near – even if you have to get over the challenges of falling in love first.
Carrie Ann's Redwood Pack series is an bestselling series that has made the shifter world even more real to her and has allowed the Dante's Circle and Holiday, Montana series to be born. She's also an avid reader and lover of romance and fiction novels. She loves meeting new authors and new worlds. Any recommendations you have are appreciated. Carrie Ann lives in New England with her husband and two kittens.
Carrie Ann loves hearing from readers. You can find her at:
Website | Facebook | Goodreads | Twitter: @CarrieAnnRyan |
***Giveaway***
Carrie Ann is giving away a special swag pack and a copy of her backlist to a lucky commenter. Be sure to leave your email to enter!