Visiting Mark Twain's Hometown of Hannibal, Missouri
15 Monday Jul 2013
Samuel Clemens, better known as Mark Twain, grew up (age 4 through 17) in the small town of Hannibal, Missouri, from 1839 to 1856. My husband and I talked about visiting Hannibal ever since we moved to Missouri two years ago. Yesterday, we finally made the 100 mile journey from our home in Columbia.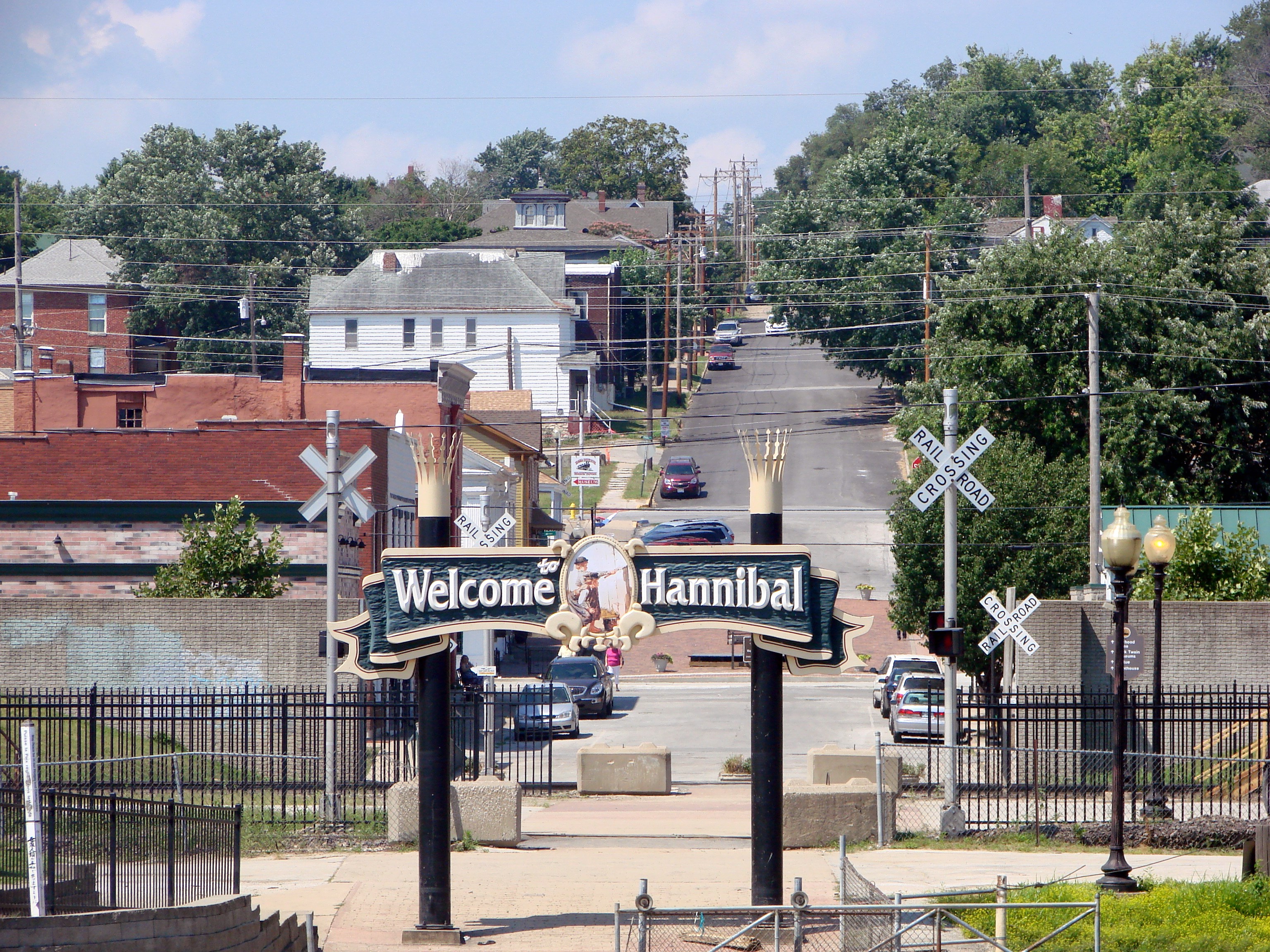 The citizens of Hannibal have maintained Samuel Clemens'/Mark Twain's boyhood home, built museums to honor him, and even renamed the local cave—which he featured in his books—after him. If you've read much of my blog, you probably know I like caves and won't be surprised that my family and I had to tour it. It's different from most caves we've toured—we didn't see stalactites and stalagmites or huge rooms. It's mostly narrow passages zigzagging everywhere. The cave's owners used to encourage guests to sign their names on the cave walls, so it looks like it's filled with graffiti in some areas. Now, it's against the law. Speaking of signing your name—we learned about the cave's most famous signer. He was the outlaw Jesse James, who hid with his gang in the cave. According to our tour guide, his handwriting has been authenticated by numerous historians/experts and the date he recorded coincides with a bank robbery in a town seven miles away.
As we traveled through the cave's narrow passages, our tour guide talked about Tom Sawyer and Becky Thatcher, and pointed out where some of the cave scenes in the Tom Sawyer book took place. She also told us about Injun Joe, who like most of Clemens' characters, was based on a real person in Hannibal. Apparently, everyone in their small town figured out who was the model for the villainous Injun Joe character, and the man himself was angry at Clemens over it. We also heard that the Mark Twain Cave had a role in the American Civil War, but that's another story.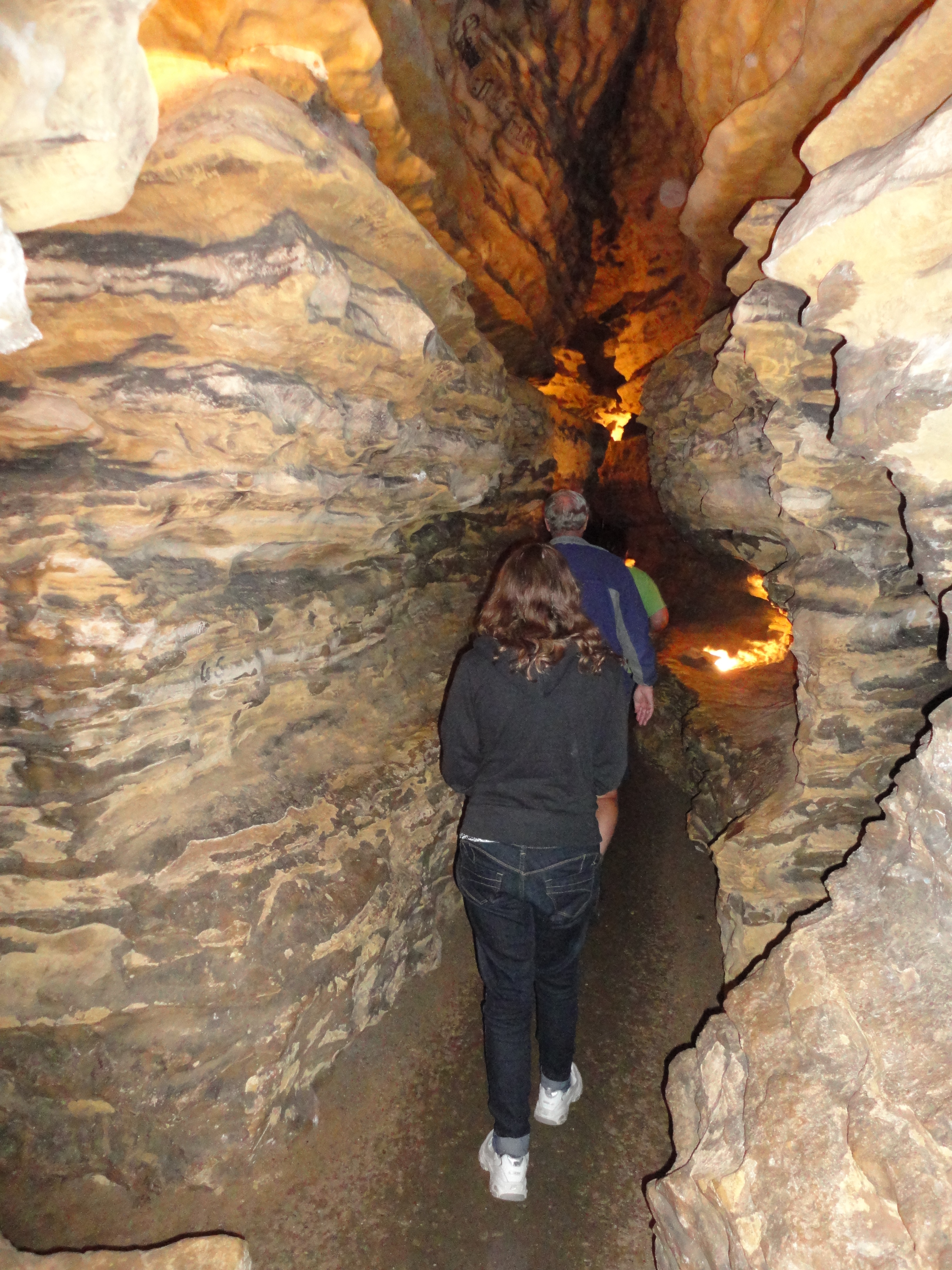 While we were on a one-hour ride down the Mississippi River on the Mark Twain Riverboat, the boat Captain pointed out the cave area, which wasn't far from the river. He also showed us Lover's Leap and the ruins of an old ice storage company, and he pointed out some landmarks in the town. The fictitious town of St. Petersburg—where Tom Sawyer and Huckleberry Finn lived—is really Hannibal. Okay, you probably already knew that. I found it interesting because I like to create book settings by fictionalizing real places, too, although I rarely use real characters.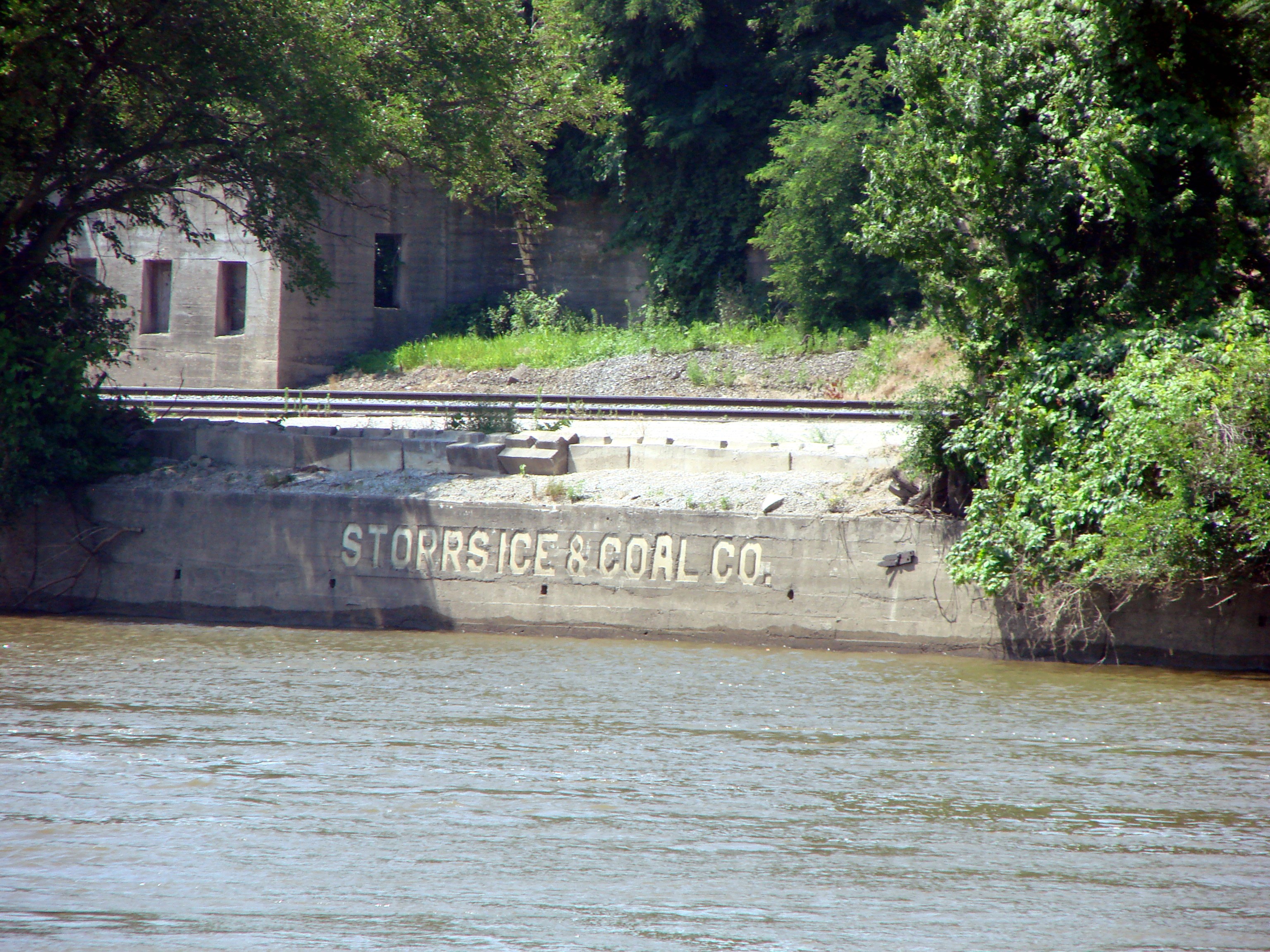 The Captain also told us how Samuel Clemens came up with his pseudonym. Clemens had worked for a while on a riverboat. A 'mark twain' was a riverboatman's term for water two fathoms, or twelve feet, deep—meaning just barely deep enough to navigate safely. I didn't know that, and found it a fascinating bit of trivia.
Along the Mississippi River near Hannibal you can see many small islands. We got to see the island that locals believe Clemens/Twain called Jackson's Island. If you've read the book, Tom Sawyer, you'll remember that Tom and Huck temporarily lived like pirates on Jackson's Island. My daughter and I said we wished they had tours that would take visitors over to some of the islands and let them explore. We figured they didn't want to disturb the wildlife that call those islands home.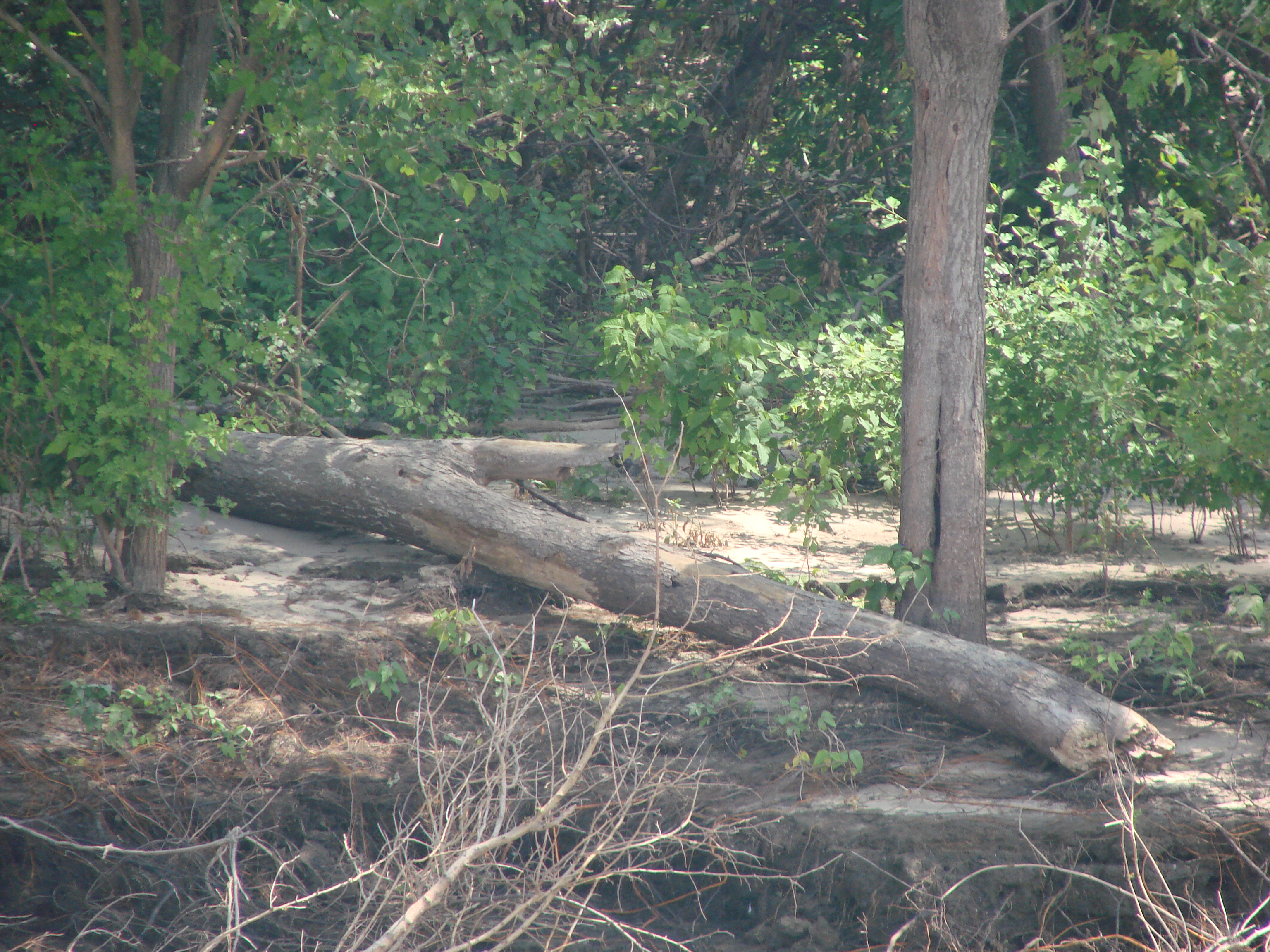 Samuel's boyhood home is a museum now and is designated a National Historic Landmark. Inside the home are Clemens family artifacts and fifteen original Norman Rockwell paintings of Tom and Huck. You can't go inside, but can look inside.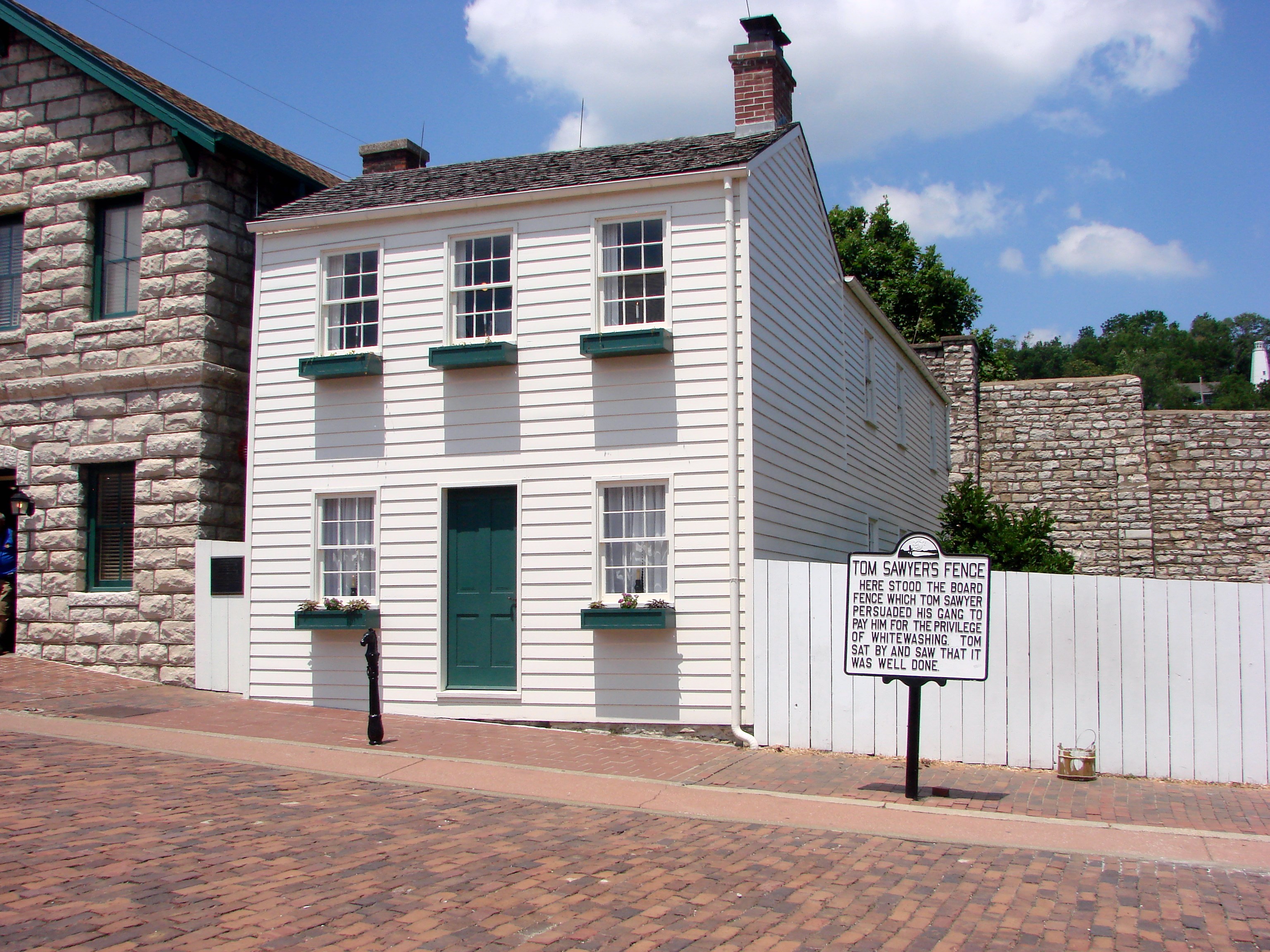 Hannibal is much larger than I expected. It consists mostly of old buildings, though there are some newer parts of town. I'm glad we visited, not only for the sightseeing, but also because I plan to write a mystery novel that will be set in or near Hannibal. I haven't decided if I'll use the real name.