Meet the Author: Jane Bwye
26 Monday Aug 2013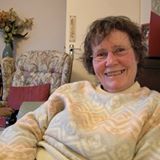 I'd like to introduce you to the sixty-sixth interviewee in my 'Meet the Author' series. She is Jane Bwye.
Hi, Jane! Welcome to Susan Finlay Writes blog site. Can you tell us a bit about your background as a writer?
It started at school, I suppose. English was my favourite subject, and I was a complete bookworm. Even now, I feel at a loss when I am "between books," which is when I ferret around for one to re-read.
When I went off to University, the Editor of the Kenya Weekly News asked me to send back a series of "Letters From Oxford." I'll never forget the thrill of receiving that first cheque. They also gave me books to review, and although they didn't pay me, they allowed me to keep the books.
After the paper closed, I wrote regular features and business articles for local newspapers and magazines, and even had a by-line.
My first venture into fiction was with my one and only children's story, and I sold several short stories after that to the local Diners Club magazine.
But I had been spoilt. In due course, I resented having to chase up payments, so gave up writing – except for a magazine in East Sussex which commissioned reviews, articles and photographs, until they, too, did not want to afford to pay their contributors.
Your novel, Breath of Africa, was published in March, 2013, by Crooked Cat Publishing. Can you tell us about the book? What inspired you to write it?
Nostalgia made me write the book. It was an immense culture shock coming to the UK after over fifty years in Kenya. I was always looking back. Perhaps if I wrote about it, I would at last be able to move on? Besides, an idea had germinated from an article I wrote in 1987. I didn't want to write my own story – I didn't think people would be interested. Besides, I feel freer when expressing myself in fictional form.
So. There's lots of me in Caroline, and even in Charles. And of course I have experienced first hand the beauty of Africa.
But although some of the scenes are taken from my life, the story is a figment of my imagination.
Did you do a lot of research for the book? Is there anything surprising that you discovered?
The amount of research involved was surprising.
First, I delved into past correspondence between myself and my first husband while I was at Oxford. Then I read and re-read autobiographies and accounts from both sides of the African/colonial spectrum. It is amazing how perceptions and opinions about an event can differ. What is truth?
Are there any scenes in the book that were painful for you to write, or that made you cry?
The chapter where Brian dies was painful to write, and the product of many tears. It is a true experience of the death of my first husband, and the writing of it an effective catharsis.
The final chapter is a conglomeration of many wonderful moments spent on the Kenyan coast. I wrote it when visiting family in Australia, and there are several smudges on the original pages.
Are you working on a new book?
Yes – a novella. It is nothing to do with any particular place. But for me it is another book which must be written. It is called I Don't Want to be Here.
You lived in Kenya for more than half a century, and now live in the U.K. What do you miss the most about Kenya? Do you ever go back there to visit? Do the people of Africa read your book?
I miss the wide open spaces, the earthy wisdom of the people, and the leisurely pace of life – there is also tomorrow in Africa!
I have been back twice since we left, and both times, it was as if I'd never been away. And yes, the people of Africa are reading my book. Their reactions are, understandably, mixed; and I've had both positive and negative feedback.
Do you have a favorite review of your book?
One valued snippet on Authonomy, came from someone called Patriarch from the US, before the book was published:
"…I also find it interesting that a person who isn't a Black African would write this and do it with a high degree of compassion for what the native Kenyans went through but also a deep sense of the white farmers and the complex relationships they had with the tribal people."
But my favourite came from a Historian of note, Dr. Mark Patten, who has himself ventured into the field of fiction. He describes it thus:
"The story of a group of friends and their complex and interwoven personal lives is set against the backdrop of the momentous political upheavals of Kenya in the second half of the Twentieth Century in a way that, for me, recalls Doris Lessing's masterpiece, "The Golden Notebook." Bwye also has something of Lessing's talent for evoking the physical landscape of Africa, counter-balancing its permanence with the changeability of the human institutions and relationships that exist within it."
You can find the rest of his review together with a link to his books, on my website: http://www.janebwye.com/breath-of-africa/reviews
What books or authors have most influenced you in your own writing?
Robert Ruark's "Uhuru" and Nicolas Monserrat's "Tribe" books made a great impression on me as a teenager, although I could only bring myself to read them once. Surely there was hope in Africa, and a better future in store?
You can read more in my blog, posted last December:
http://jbwye.com/2012/12/10/there-is-always-hope-shining-through/
I read that you are a world traveler and you buy a bird book in every country you visit. How many do you have? What gave you the idea to do that?
I count 13 different bird books, containing scrappy lists I still have not got round to putting on a database. This is not a reflection of the number of countries I've visited, however, for some share similar bird life, and in others I had to buy more than one book.
I "discovered" birds during my involvement with the Kenya Museum Society (reflected in my book) and have always been one to make lists.
Identifying birds is a fascinating and absorbing exercise. It takes time, and adds another dimension when visiting new places.
Please list any websites or social media links for yourself or your book. Thanks!
Amazon: http://www.amazon.co.uk/Breath-Africa-J-L-Bwye/dp/1908910798/ref=sr_1_1?ie=UTF8&qid=1371194186&sr=8-1&keywords=breath+of+africa
Crooked Cat Publishing: http://www.crookedcatbooks.com/
Jane Bwye website: http://janebwye.com/
Jane Bwye Blog: http://jbwye.com/