Meet the Author: Nicola Slade
05 Thursday Sep 2013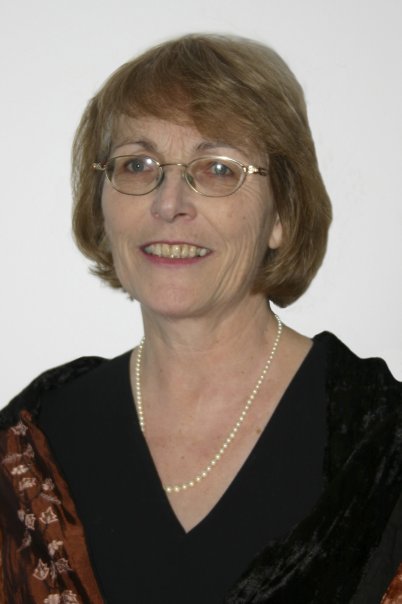 I'd like to introduce you to the sixty-eighth interviewee in my 'Meet the Author' series. She is Nicola Slade.
Hi, Nicola! Welcome to Susan Finlay Writes blog site. Can you tell us a bit about your background as a writer?
I've been writing stories as long as I could read. When I was about 23, I had some children's short stories published in the children's page of a national magazine in the UK, then there was a gap while I married and had a family, until I wrote children's stories for a while. Back in the 90s I wrote short stories for several women's magazines and finally had my first novel, a romantic comedy, Scuba Dancing, accepted. It was published in 2005.
Your contemporary mystery novel, A Crowded Coffin, the second in a series, was published in January, 2013, by Robert Hale Publishers, Ltd. What is the book about?
This is the second in my contemporary cozy series featuring Harriet Quigley, a recently retired headmistress. It's set in and around the historic city of Winchester, in the south of England. Harriet's best friend, her cousin the Reverend Sam Hathaway, find themselves caught up in a treasure hunt that goes wrong. The book is packed with history, Saxon jewels, Roman ruins, sinister goings-on, a missing man, etc., and Harriet finds herself trapped somewhere very nasty indeed.
Your mystery novel, Murder Fortissimo, the first in your contemporary series, was published in 2012. Can you tell us about the book?
Harriet Quigley has recently retired from her teaching career and needs a small operation. She sees no reason why anyone else should know so she secretly books herself into a very upmarket establishment where older guests can convalesce in comfort. Unfortunately one of the other guests is very unpleasant and soon people are looking very worried whenever she corners them. A concert brings a bizarre and messy death and Harriet is the only person who believes it was no accident…
You wrote a series of Victorian mysteries—the Charlotte Richmond Investigates series. Can you tell us about them? Will you write any more books in the series?
There are two books already published, Murder Most Welcome and Death is the Cure, with a third, The Dead Queen's Garden, due out 31st December 2013. This series features a young Australian widow, Charlotte Richmond, who arrives in the south of England to live with her wealthy in-laws. The year is 1858 and Charlotte is determined to settle down, having been only to thankful that her monstrous husband is dead – or is he?
The second Charlotte book, Death is the Cure, sees Charlotte set off to the famous spa city of Bath in search of a cure for her ailing friend. They stay in a guest house full of invalids and soon Charlotte is to be found tripping over a corpse and finding herself in danger. Lots of Jane Austen references in this one!
The forthcoming, The Dead Queen's Garden, finds Charlotte visiting a recreation of a mediaeval garden and finding something scary in there! Florence Nightingale has a walk-on part too.
Do you do much research for your historical mysteries? Why do you write historicals? Do you prefer Victorian mysteries or contemporary mysteries?
My research is varied. I have a vast collection of Victorian novels which are great for social and domestic detail, as well as getting into the rhythms of speech so that the dialogue has an authentic ring. I set the books in Winchester because it's an ancient and beautiful city, with the added bonus that I live only about six miles away! This is great for research trips. The second book, Death is the Cure, is set in Bath, a city I often visit, so it was a great pleasure to do research there.
On balance I prefer the historical mysteries because I have a passion for history anyway; the other bonus when writing these mysteries is that you don't need to worry about forensics, DNA, fingerprints, etc.!
Would you give us a brief excerpt from one of your books?
I always have a cast list at the beginning of the books, usually with a humorous description of each character, to give the reader a taste of what is to come. I then have a short prologue:
MURDER MOST WELCOME
LATE SPRING 1858
in the South of England
Chapter 1
As she laid out the body, Charlotte Richmond made two surprising discoveries.
The first of these led her to suspect that the man on the bed had been murdered. By whom, she had not the slightest notion. To whom she was profoundly grateful.
The second discovery confirmed what she had known all along, that the deceased – late and far from lamented – had not possessed the habits of a gentleman.
As this was the second time in less than a year that he had apparently been murdered Charlotte felt she might be forgiven for not falling into a paroxysm of grief; indeed, strong hysterics might, she considered, be a more appropriate reaction.
Hysterics not being in her nature she merely veiled his face decently with a linen cloth and wondered what to do with the object she had so surprisingly encountered. 'Well, well, well,' she murmured. 'Here you are, dead again, I see. I wonder what is to become of me now?'
Do you have a favorite review of any of your books?
My contemporary cozies have been compared with the Mrs. Malory books by Hazel Holt, which is great and my Victorian sleuth, Charlotte, has been described as 'a more modern and resourceful Lizzy Bennet, used to living by her wits and with perhaps more than a touch of the Heyer heroines, too.'
Probably the best review though, is this one from the Historical Novel Review:
'Her husband's apparent death in India came as a welcome relief to Charlotte and she hopes to settle down to a quiet life in an English village after her own rather shady upbringing. When her husband returns unexpectedly he puts the house in an uproar. It is when he is murdered for a second time that the fun starts and Charlotte's own past threatens to catch up with her. Villains and fainting Victorian ladies – this book has it all. Nicola Slade's attention to period detail and fast action with a mix of romance makes this a worthy successor to those 19th century sensation novelists. It is a well-paced and witty read from start to finish, and one of the most entertaining books I have ever read.'
What books or authors have most influenced you in your own writing? Do you have a mentor?
I don't have a mentor but I do have a couple of honest readers who tell me what does and doesn't work.
As for influences, I'm a great fan of the classic cozy mystery writers, particularly Margery Allingham as well as the zany mysteries by Charlotte Macleod. I collect books by Victorian bestseller Charlotte M Yonge, as well as mid-20th century author Angela Thirkell, but I have fairly eclectic tastes and also have all Terry Pratchett's Discworld books.
If you could meet any book character, who would it be, and what would you do with them?
That's a tricky one! I'd love to meet Emma's Mr. Knightley, but on balance I think it would have to be Felix Underwood, the hero of Pillars of the House, by Charlotte Yonge, published in 1873. At the age of 16 he's left in charge of a family of 12 siblings when his clergyman father dies and Felix manages to be an entirely human 'goodie' and I love him dearly. He'd probably like a visit to some cathedrals and to a variety of newspaper offices as he's a chorister and a newspaper editor!
What is your favorite or least favorite part of writing?
I'm not comfortable with all the self-promotion that is an inevitable part of the process for all authors these days, even when traditionally published. My publisher, Robert Hale Ltd, is one of the last remaining, long-established, independent family firms in the UK.
Please list any websites or social media links for yourself or your book. Thanks!
My books are now all available as ebooks from Amazon et al.
Website: www.nicolaslade.com
email: [email protected]
Blog: I'd love to have some more cozy mystery lovers join me, just press the Follow button
Nicola Slade's Winchester Histories & Mysteries www.nicolaslade.wordpress.com