A Review of Sara Stinson's Middle-Grade Children's Book, Finger Bones & Wendy
24 Tuesday Sep 2013
I read a rough draft of the second book in Sara Stinson's Finger Bones series recently and loved it. After that, I wanted to know how it all started, so I read the first book, Finger Bones & Wendy. It's a wonderful children's book set in the small town of Bridgeville, where three ten-year-old best friends get to solve a bit of mystery and save their town from evil. There's plenty of magic, ghosts, and maybe even a witch or two.
The main character, Wendy Winkelmann, is the ten-year-daughter of the town's police captain. She's a happy, normal child with a good mind and good manners. She helps out at the library and she is friends with the librarian, Mrs. Taylor, and her sister, Mrs. Harper. She's also friends with the oldest man in town, a man the locals call Finger Bones because of his gnarled hands. He is 122-years-old, and most people think he's strange, that he's responsible for the weird things that happen in Bridgeville, and that he may even be dangerous. But Finger Bones is really a protector and he's been helping his town for a hundred years. With his time almost up, he meets with Wendy to tell her she's been chosen to carry on his duties.
Wendy enlists the help of her best friends, Henry and Claire, and together they face ghosts and danger, and although they are afraid at times, they never give up. You and the children in your lives will cheer them on. It's a great story for middle-grade readers to read on their own, or for younger readers to enjoy having you read to them.
I'm looking forward to reading the finished second book in the series. I hear it's coming out next year!
The first book's cover is already eye-catching, but it's getting an even more spectacular cover. Here's a peek at it: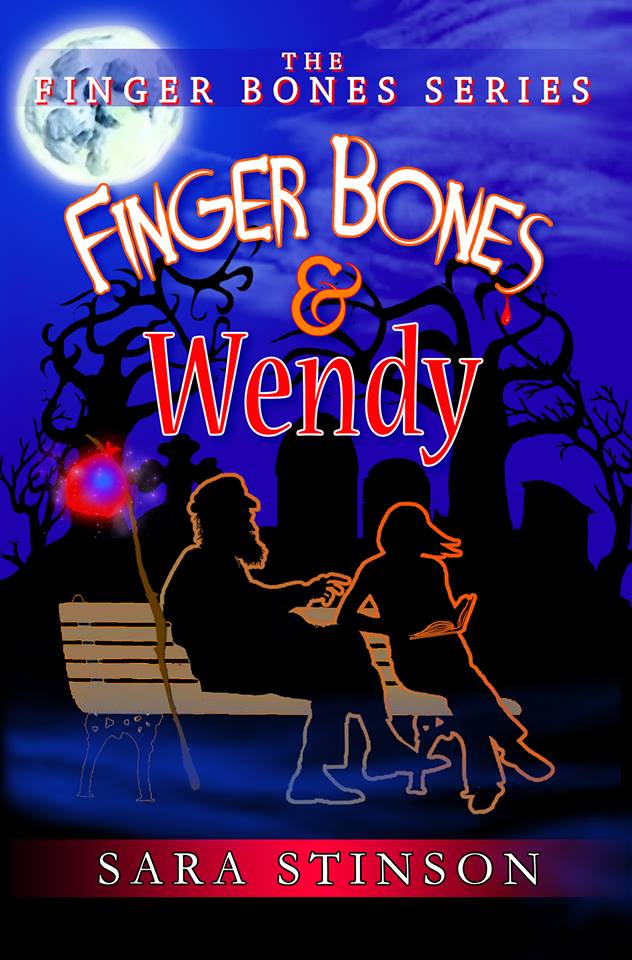 http://www.amazon.com/Finger-Bones-Volume-Mrs-Stinson/dp/1480169161/ref=sr_1_1?ie=UTF8&qid=1380039230&sr=8-1&keywords=finger+bones