Meet the Author: Christopher D. Abbott
30 Thursday Jan 2014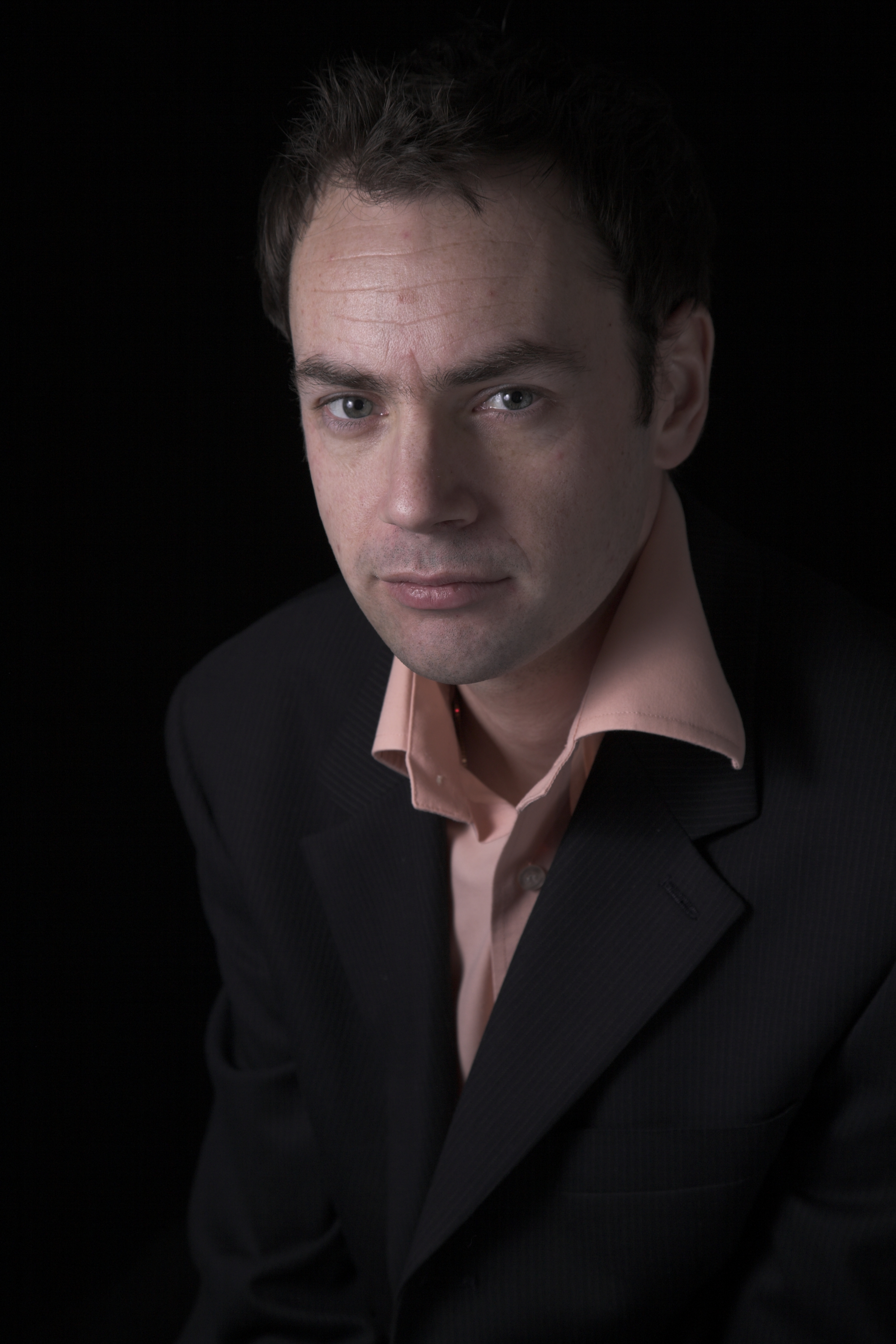 After my seventh bonus interview–one with Editor Renni Browne on January 15th–I realized it's been a while since I posted a 'Meet the Author' interview, so I'm slowly getting back to those. First up for the new year, I'd like to introduce you to the seventy-sixth interviewee in my 'Meet the Author' series. He is Christopher D. Abbott.
Hi, Christopher! Welcome to Susan Finlay Writes blog site. It's wonderful to talk to you again. How does it feel to have two books published?
It's amazing. Although I do also have a short story entitled "The House" published in an Anthology called "All that Remains".
Your first book is a mystery/crime novel and your second book is a collection of short horror stories. What prompted you to change genres?
I didn't set out to write in a different genre, but it came about at a time when I was already playing around with a short horror story.
For your second book, Revolting Tales, Volume One, you collaborated with another author, Todd A. Curry. How did that come about? What was it like working with another author? Did you each write different stories, or did you work together on stories?
I met Todd A. Curry through family connections, he is a fantastic musician, and it was through music that we originally hooked up. We he discovered I'd written and published a book, we talked about writing his memoirs. As I started to work on them, I realised he had a pretty disturbing mind, ha!
It was shortly after my short was published by J Ellington Ashton Press, that Todd approached me with a desire to write horror. We went through a number of his old stories he'd written in the 1980s and they were great! So we sat in the sun, by his pool, drinking rum and wrote the 13 stories together.
Our process was simple. He's send me stuff, I'd add to it, I'd send it back, he'd add to it. When it was done, I'd edit it and move on to the next one.
Can you tell us about Revolting Tales? Are the stories connected? How scary are they?
The stories do have a connection yes, and they aren't what I consider scary, but they are pretty course, they aren't for the faint of heart, and they will not appeal to everyone.
Disgusting, depraved, nasty! We leave nothing to the imagination, and to be clear, these stories revolve around some nasty people, who are given punishments befitting their nastiness.
The book is Volume One, so I'm guessing you have more books planned. Are you working on Volume Two?
Yes, we plan to write another collection sometime next summer.
I've heard that you are working on a prequel to your mystery/crime novel, Sir Laurence Dies. Can you tell us about it? Do you have an anticipated release date yet?
Ah yes, the sequel (which is a prequel) is well underway. This story is called, Doctor Chandrix Dies. The story is less closed room murder mystery, and more, clandestine. There is obviously a murder – the title gives that away. I can't say too much at this point, but we are shown the introduction between Doctor Straay and Chief Inspector Drake. We are also introduced to Sergeant Bill "Hawk" Hawkins. A character I am having a lot of fun with.
Do you have a favorite book review?
Yes I do.
An Elegant English Mystery, November 8, 2013
Chuck Miceli (Connecticut, USA) – See all my reviews
Amazon Verified Purchase(What's this?)
This review is from: Sir Laurence Dies (Paperback)
Early on in his murder mystery, Sir Laurence Dies, Christopher D. Abbott's provides a conversation between his protagonist, Dutch Criminal Psychologist, Doctor Pieter Straay, and the title character, Sir Laurence Gregson. Doctor Straay, discussing his background, says, "I am content to perform my own investigations when the mood takes me, but not as a consulting detective like your Sherlock Holmes of fiction." After sharing a match for their cigarettes (everyone smokes constantly in this book), Sir Laurence answers, "…Holmes was a great detective and an interesting man written by a very clever author, but I prefer the complexity of a Christie novel." The conversation provides a window into the type of novel Abbott is about to unfold. This is doesn't rely on forensics so much as the background, psychology, and motivations of each of the characters. The reader must pay close attention to each scene and conversation for clues as to what Abbott is communicating. His protagonist even highlights for us when something of importance has just occurred IF we are astute enough to deduce it. For the dedicated mystery fan, the plot should provide sufficient opportunity for private sleuthing.
I was fortunate to meet Christopher Abbott in person at a town fair and exchange some ideas on writing. I delighted in his English accent, which he interjects throughout his very entertaining book. Once he lays out the story background, the manner in which he brings each of the characters center stage for examination was appealing to me. When I finished the book, I had to revisit the beginning again to discover the trail of crumbs Abbott skillfully laid out at the onset. A well-written novel should take us out of ourselves for a time and a great mystery should challenge our intellect and satisfy our desire for a logical conclusion to an obscure dilemma. Christopher D. Abbott's novel succeeds on all counts.
Where did you get your book covers? Did you design them yourself?
The fantastic and highly talented Richard Sutton designs all my book covers. Richard is amazing, you just leave him to work his magic, and magic is what he makes…
Do you think that having more than one book published has helped you gain a following? How do you promote/market your books?
I don't know if it did. I had a good following before I published my first book. To be frank, my second book has not been anywhere near as successful as Sir Laurence Dies. It's a different genre, and it's a hard genre to break out from. I don't envy anyone writing horror. I see book after book being promoted daily for horror, which shows you just how many books are getting lost daily.
Here's a little snippet.
********************************
The Boroughspade Club: 4:55am.
Miss Emily Brewster was an attractive young woman of twenty. She was efficient and took her employment at The Boroughspade Club with a seriousness that suggested she was more than just a cleaner. She knew her duties and with practised ease, folded towels and facecloths in neat rows onto her cart before continuing to the next room.
The chambermaid was a stickler for punctuality. She was never late. Neither was she ever early. She believed being early was worse than being late—it was something her mother had taught her and she had never forgotten it. She waited outside the room. She waited, as she always did, for the clock in the foyer to chime. When it reverberated around the complex, she opened the door to the suite occupied by Lord Calegray, and pushed her cart to its customary place. She rearranged the towels for the third time and when she was satisfied, stepped further into the room.
What she saw next, startled her.
She dropped her polish and duster.
And then she screamed.
It was a particular, distinct, blood-curdling scream…
********************************
You mention you wrote a short story published by J. Ellington Ashton Press. What is your story called and what is it about?
The story is called "The Empty House". It was a ghost type story, about a psychic who scopes out places for a TV show. He gets a very powerful feeling from this old house, and we find out there is a ghost living there. I later developed the characters of Grandfather Willow and Matilda for the Revolting Tales stories.
Anyone who know my mystery connection, should get the reference to "The Empty House".
Please list any websites or social media links for yourself or your book. Thanks!
www.cdanabbott.com
www.facebook.com/cdanabbott