Meet the Author: Marsha Norris Knudsen
01 Tuesday Jul 2014
I'd like to introduce you to the eighty-sixth interviewee in my 'Meet the Author' series. She is Marsha Norris Knudsen.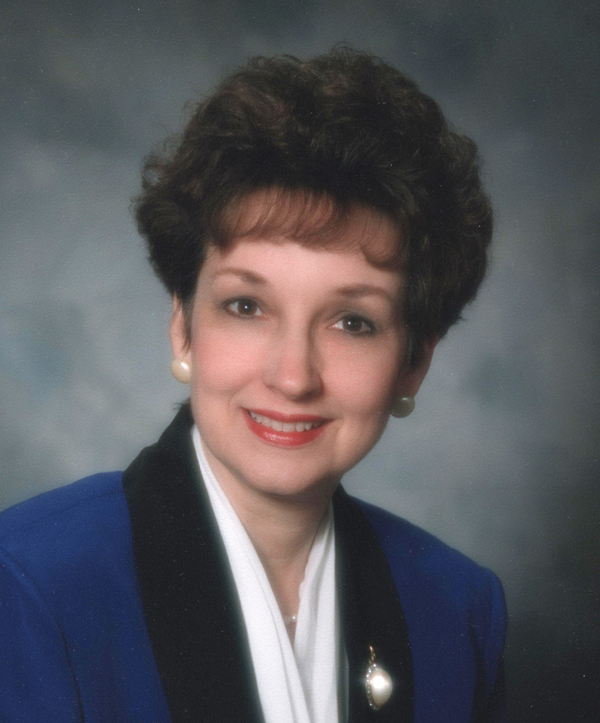 Hi, Marsha! Welcome to Susan Finlay Writes blog site. Your website says you're an educator, historian, public speaker, and author. Can you tell us a bit about your background as a writer?
Sailor's Mail S.W.A.K. is my first book. For eleven years I taught creative writing and composition in grades 7-12. Then I was away from writing for many years until I joined a memoir writing group in 2008.
Your nonfiction book Sailor's Mail S.W.A.K is about your parents' WWII journey. What made you decide to write the book?
Like many veterans my father never talked about the war, neither did my mother. So when I inherited an old family trunk that had been stored in their attic, I was shocked to discover it filled with their WWII memories. Inside the trunk were my father's Navy uniform and P-coat, and a box of 200 letters he wrote to my mother while he was in the service. I also found my mother's diary and scrapbooks she filled with telegrams, greeting cards, train tickets, newspaper articles, ration stamps, even rent and utility receipts. Photograph albums revealed over 400 black and white pictures from the Pacific Islands.
The week after opening the trunk I read one of Daddy's letters to my memoir writing group. They wanted to know more about his adventures, so I began writing short stories recounting my parents' WWII journey. One week I asked the group why they were so interested in my parents' war story, and a fellow writer replied, "It's not just a war story, it's a love story. You should write a book." That was the moment I decided to become an author.
Can you give us a short description of the book—maybe the book's blurb?
Sixty-three years after Homer Norris served in the United States Navy, his daughter discovered a family trunk filled with memorabilia from the 1940s, and skillfully reconstructed her parents' World War II experience. Homer and Ruth Norris were newlyweds in 1941 when their lives were abruptly changed by the Japanese attack on Pearl Harbor.
Homer's letters vividly depict the honest emotions of a sailor who battles fear, homesickness, boredom, and physical demands while never losing his sense of humor.
Ruth's diary and scrapbooks reveal her life on the home front and expose her fear that her husband might never return.
The book is an inspiring testament to the power of love and one man's unparalleled determination to get back home to his beautiful wife—the love of his life.
As you did research for the book, did you find out anything surprising?
While my father was in the Navy he island-hopped his way across the Pacific on the heels of the assault troops. I had heard names of islands like Guam, Tarawa, and Iwo Jima, but had no idea where they were located in relation to the United States and Japan. When I opened my Atlas I was surprised to discover how much the maps enhanced my understanding of the Pacific Campaign. That's why I included several simple maps in the book.
Censorship prevented my father from telling details about the war, so my research was extensive. It's a good thing I enjoy reading history. I was pleasantly surprised when I received over 100 pages of declassified documents from the Navy which gave specific details on the military unit with which he served.
Would you give us a brief excerpt from your book?
During the second week of November troops began to ship out from Pearl Harbor on huge transports and battleships. Fearing that he could leave at any time, Homer wrote his last letter from Hawaii with a sense of urgency. Writing wasn't easy because Pearl Harbor was still under blackout.
Wed night Nov 17, 1943
My Darling Wife;
I have got to write tonight if I have to write by a flash light, have been so busy the last two days I hardly knew which end was up. I have so much gear I don't know how I'm going to carry it all, mosquito netting, 30-06 rifles, rain coats, steel helmets, knives, mess kits, tents (pup) we got our gas mask this afternoon.
I sent winter clothes home today because I'll never ware them until I get back to the states and that's not going to be very soon because we're going the wrong way.
Honey this will probably be the last letter you get from me for a long time so don't worry there's a big job to be done before I can come home to my darling wife and I'm sure coming too just as soon as this things over.
I can't think of any other things to tell you only that I love you very very much and always will.
oodles and oodles of love and kisses
your old man
Homer
And he sealed the envelope with a kiss.
Are you working on another book? If so, can you tell us about it?
I have been so busy marketing Sailor's Mail S.W.A.K. that I have not started another book. In fact, when I finished Sailor's Mail I didn't have any plans to write another book. However . . . the story of Homer and Ruth reminds readers of the everyday heroes in their own families. Reading the book brings back memories, and several readers have shared their personal stories with me. It's possible these stories could one day turn into another book. I never say, "Never."
You have a passion for history and you create and present numerous programs for schools, civic organizations, and conferences, dressed in costume to bring history to life. Do you have a favorite program, or a most successful or memorable? Can you tell us about it?
My favorite program is "Memory Keepers Leave Legacies" which is both inspirational and educational. During the program I tell about my journey writing Sailor's Mail S.W.A.K. and read excerpts from the letters and diary to show how I became a keeper of memories. I also teach how to "Preserve the Past . . . Honor the Present . . . Leave a Legacy." Program participants learn how to find information on a veteran's military service, preserve photographs and letters, and record oral histories and family stories—thus leaving a legacy for future generations.
Considering programs I have done in the past, my favorite historical character portrayal is Susan B. Anthony. Her costume from the Civil War era is elaborate, and Miss Anthony changes hats eight times as she tells the story of the women's rights movement and her struggle to gain for women the right to vote.
What books or authors have most influenced you in your own writing? Do you have a mentor?
I have always loved history so Mark Twain was my first favorite author. I knew that Tom , Huck, and Becky were fictional characters, but when I visited Hannibal (at age ten) and toured Becky Thatcher's house she seemed very real to me. Unfortunately, I do not possess Twain's genius at creating dialog and dialect.
Two other influential books were Women Of The West written by Cathy Luchetti and Carol Olwell, and The Greatest Generation by Tom Brokaw. Following their example I learned how to let characters speak for themselves through letters and diaries.
What is your favorite or least favorite part of writing?
My favorite part of writing Sailor's Mail S.W.A.K. was the connection it gave me to the memory of my parents. Every time I read Daddy's letters or Mother's diary it was like having a little visit with them. Writing this book allowed us to have one more glorious adventure together.
I thought my least favorite part of writing would be marketing the book. I was wrong. My friends on social media tell their friends and become "word wizards" magically spreading the word about my book through cyberspace. Radio stations, newspapers, and magazines have embraced my WWII love story and their listeners and readers feel a connection as well. Every day I mail autographed books to eager readers and look forward to upcoming interviews and programs where I can encourage others to become memory keepers.
Please list any websites or social media links for yourself or your book. Thanks!
Please contact Marsha directly through her website or email to schedule a speaking engagement or purchase an autographed copy of the book (free shipping).
Website: www.sailorsmail.net
Email: [email protected]
Sailor's Mail S.W.A.K. is also available through Amazon, Barnes and Noble, or www.CompassFlowerPress.com
AUTHOR BIO: Marsha Norris Knudsen holds a Bachelor's Degree in Education and a Master's Degree in Speech and Dramatic Art from the University of Missouri. During her career Marsha taught English, creative writing, public speaking and acting. For twenty-five years she and her husband worked together in their portrait studio business (Knudsen Photography).
Marsha's passion for history has inspired her to bring history to life in numerous programs presented to schools, civic organizations, and historical societies. Marsha now hopes to share the story of Sailor's Mail S.W.A.K. and encourage others to become memory keepers so they can preserve the past, honor the present, and leave a legacy for future generations