Meet the Author: Juliet B. Madison
18 Thursday Sep 2014
I'd like to introduce you to the ninety-fifth interviewee in my 'Meet the Author' series. She is Juliet B. Madison.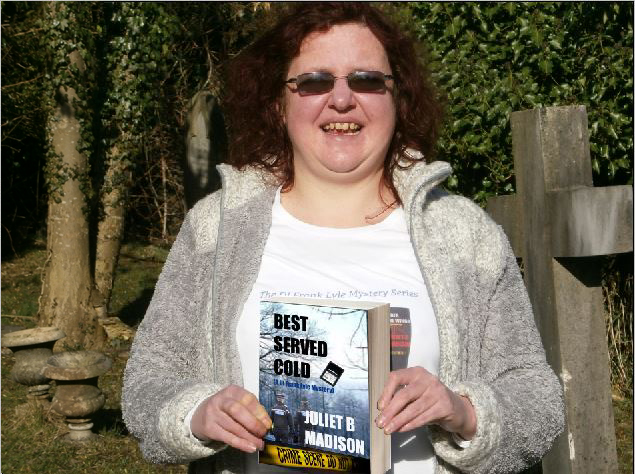 Hi, Juliet! Welcome back to Susan Finlay Writes blog site. For those readers who don't know about you, can you tell us a little about yourself and about your background as a writer?
Hi Susan. It's good to be back. I'm 39 and live in the UK. I don't have any kids by choice. I love crime fiction, both Indie and traditionally published. I've been writing stories since I was very young and remember spending a lot of my allowances on notebooks so I could write my stories down. I don't have any formal writing or journalistic training and always hated writing academic essays. After my partner David died in September 2008 I finally decided to have a go. I wrote a racy historical series under my own name (Juliet B Madison is a pen-name), which does okay but I always wanted to have a go at crime fiction.
Where did you get the idea for your DI Frank Lyle Mysteries series?
A few years back I had an idea for a cold case type thriller where the senior detective turned out to be a reincarnation of the original murder victim, but I decided that working out the criminal plot would be tough enough without the paranormal aspect. It had the working title of Lazarus Rising. I did keep the reincarnation aspect to a degree because I introduced a Hindu detective and that book eventually became the first DI Frank Lyle Second Chances.
Your latest novel, Best Served Cold, is the fifth book in the DI Frank Lyle series, and it will be out very soon. Do you have the exact publication date? Can you tell us about the book and the series? Where do you anticipate it going?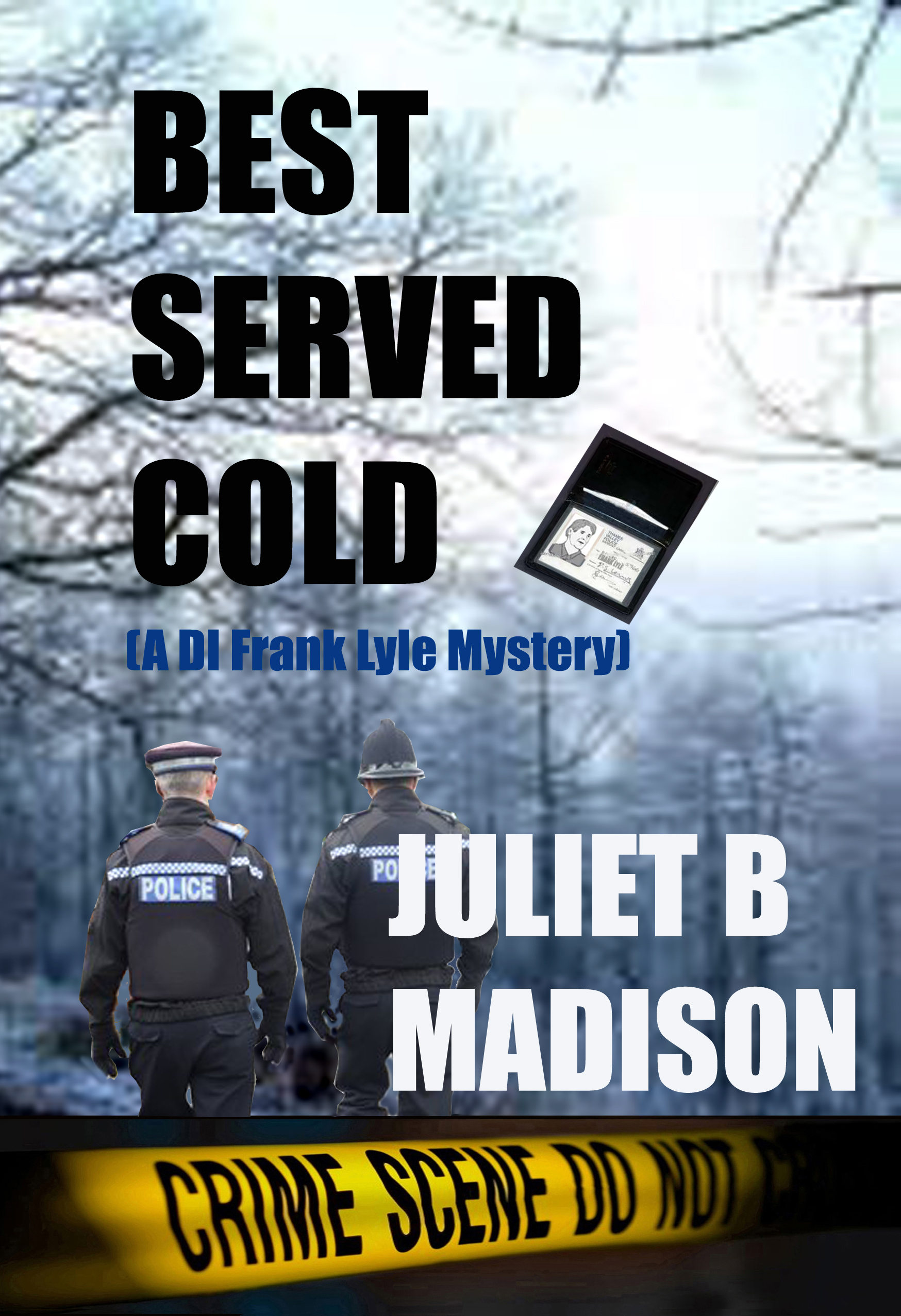 The book is currently available to pre-order but it will be released on Tuesday23rd September 2014 as that's the 6th anniversary of David's death and I felt it would help to have something else to focus on as I dread this week every year.
Can you give us the blurb for the new book?
DI Lyle is about to get a glimpse into the murky world of political activism and hate crime; the murder of a prominent city councillor is just the tip of the iceberg.
The city of Ashbeck is on high alert when news breaks that convicted triple murderer and paedophile Bob Kenyon has escaped from custody.
Can DI Lyle and his team get to the bottom of this murky mess before another atrocity occurs?
I also read that you wrote the fourth and fifth books in tandem. Why, and was that easier or more difficult than writing them one at a time? Can you tell us about that?
The late Frankie Fulwood won a cameo role in the fourth book, Murder in the Wings, a few months before he died and I was stressed about getting it right but I already knew where the story was going with regard to Best Served Cold so I wrote that and went back to Murder in the Wings. I obviously had to go back and forth and change things but I got there in the end. In some ways it was more difficult and I don't think I'll ever do that again. Most cameos I can of course run by the person featured but it was not possible to do that with Frankie. I really wanted to get it right and put unnecessary pressure on myself to do so.
How many books do you have planned for the series? Are you working on the next book? If so, how far along are you?
I will continue to write about DI Frank Lyle for as long as people want to read about him. I have got about 5 chapters into the sixth book Dead on Arrival and I'm also working on a novella A Murder-Free Christmas, which should be ready to pre-order from mid-November.
Are you working on another series, or have one planned? Do you ever have the urge to write something completely different?
There is the DI Frank Lyle's Casebook series which are volumes of novellas about cases throughout DI Lyle's career. I have thought about a next generation kind of series about the children DI Lyle and his team have now, but not sure if I will ever write that.
Out of all the reviews you've received for your novels, do you have a favorite? Would you share it with us?
I appreciate anyone who takes time to write an honest review and I can't say I have a favourite.
What do your readers like best about your characters? What do you like best about them? Do you have a favorite character, and why?
I think people like my characters because they're human and are prey to the desires and dangers of life that we all face. Even most of the bad guys have a redeeming quality or dark and murky corner of their past to explain their behaviour, apart from disgraced Ashbeck City Councillor Robert "Bob" Kenyon who makes a reappearance in Best Served Cold. (He first appeared in the second book Heir to Misfortune.)
I asked myself this question on my blog and wanted to ask you, too. What do you like least and best about writing?
I love coming up with the story and putting it together. I hate promotion and writing blurbs.
What advice would you give to new or aspiring authors?
Persist. Don't be scared to ask for help but also don't automatically agree with any suggestion made. Think it through. Develop a thick skin. Because not everyone is going to like your work.
Please list any websites or social media links for yourself or your book. Thanks!
You can pre-order Best Served Cold
http://bookshow.me/B00MRIZQRU
You can catch up with Juliet B Madison
Blog: http://julietmadisoncrimeauthor.wordpress.com/
Twitter https://twitter.com/JulietBMadison
Facebook: There are a number of DI Lyle related pages on Facebook but here is a small selection.
https://www.facebook.com/servedcold/
https://www.facebook.com/Lylefanzunited/
https://www.facebook.com/JulietMadisonCrimeAuthor/
https://www.facebook.com/TheDIFrankLyleMysterySeries/
You can get your DI Frank Lyle eBooks Authorgraphed
http://www.authorgraph.com/authors/JulietBMadison