Book Cover Reveal for Inherit the Past–the Book is Coming Soon!!!
30 Thursday Oct 2014
I have exciting news! My fourth novel is coming very soon. This one is the first book in a new time travel mystery series.
One of the last things in the publishing process was the design of the book cover. Designer Ken Dawson, who lives in the U.K., created a bunch of wonderful designs for me. Unfortunately, I couldn't decide which was best because some got the time travel element across really well, while others got the Bavaria element across.
I picked my favorites and then posted them on Facebook to get feedback from friends. People really came through and gave helpful feedback. It became clear pretty quickly which cover I should use. Also, based on the comments, at least two more of the covers are potential candidates for the second book in the series (when it's ready to get a cover). Here is the final book cover (front):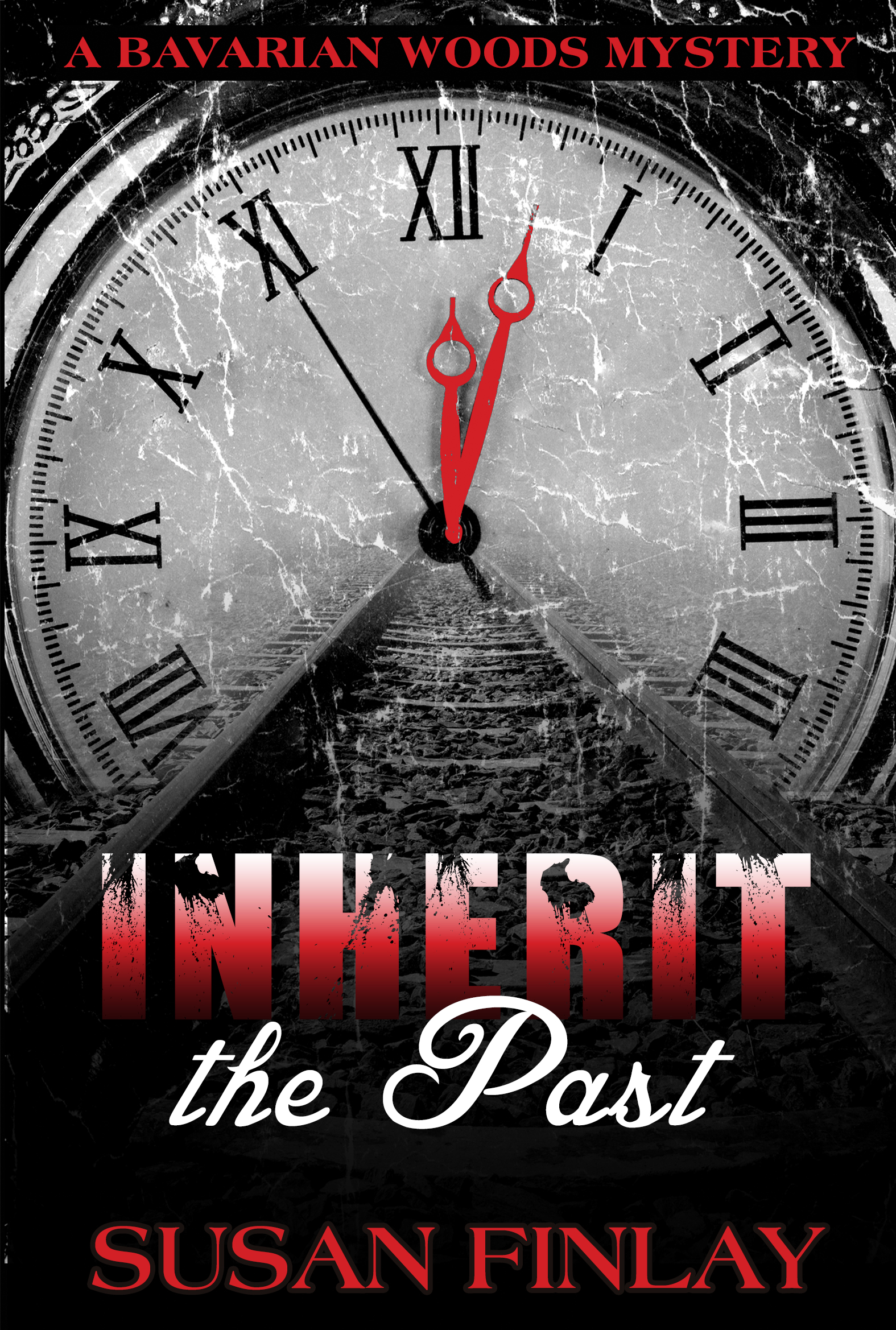 I want to thank Ken for his great work and for his patience with me. This cover took more time and effort than my previous covers because I kept asking him to try this and that. We even tried different fonts for the cover that was selected. Surprisingly, after all that work the first font was the one I chose because the other fonts just didn't make the image 'pop' the way that one did.
I want to thank everyone who provided feedback. You made the decision easier and much more fun! I also want to thank the people who assisted with the book cover blurb–Scott, Liz, Mary, Bill, Beth, and Will. Writing blurbs is tough. Even after I thought I finally had the right blurb, I had to revise it again to shorten it. It's still longer than the blurbs on my other books.
Here's the final blurb:
When laid-off California architect, Max Hollander, inherits his grandparents' house in Bavaria, it seems like the perfect opportunity to start over. If all goes well, he'll sell it and make enough money to tide him over. More importantly, he hopes taking his antagonistic son Ryan on the trip will help rebuild their trust in each other and maybe even give them a chance to investigate a longstanding mystery that has haunted their family.
Twenty years ago while Max's mother was staying at her parents' house in Riesen, Germany, she and her father disappeared, never to be heard from again. Now, as they search unsuccessfully for that same house, Max and Ryan become lost until they serendipitously meet three Germans who help them find it. But their luck is short-lived: before day's end they will get swept back in time . . . with no way to return to the present.
Realizing the same thing may have happened to his missing relatives, Max and companions set out to find them. Their quest soon embroils the hapless group in a murder investigation that widens the rift between father and son and places both lives in danger.
Inherit the Past is a story of family, love/relationships, guilt, and redemption.
And here is the full book cover. Click on picture to enlarge it.