Meet the Author: Tierney James
22 Sunday Mar 2015
Wow, it's been almost five months since I last posted a 'Meet the Author' interview. I wasn't sure whether I would continue the series, but after that long break, I've decided to restart the series. I'd like to introduce you to the ninety-ninth interviewee in my 'Meet the Author' series. She is Tierney James and her latest book was released yesterday.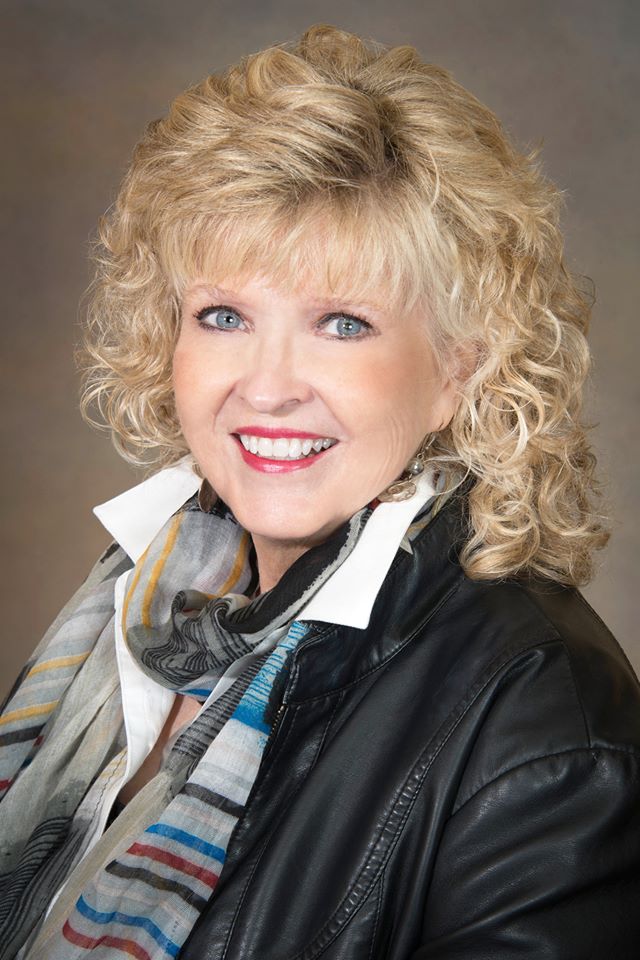 The Rescued Heart is your first romantic suspense. Is that the kind of book you like to read?
It is my first romantic suspense to date. I don't know if I'll continue down that path since I love writing action thrillers. Romantic suspense writers like Victoria Holt and Phyllis Whitney had a huge influence on me as a teenager. Now I like those suspenseful books by Sandra Brown, Nora Roberts and Catherine Coulter, at least in that genre. I still lean toward books by Tom Clancy, Brad Thor, James Rollins and Daniel Silva. Even as a kid I loved "edge of your seat" kind of movies and books.

So tell us about The Rescued Heart. Did you choose mining because it's dangerous?
Not exactly. I chose mining because it was such a big part of my life for many years. My husband worked in the lead mines of the Missouri Ozarks. It's rich with culture and history, not to mention danger. Our little town produced more lead than any other place in the world. It was also the highest grade. The sights and sounds still haunt me to this day. Part of my heart still lives there. I wanted to honor these remarkable people who provide the world with a product that could get them killed.
In a few words tell us what the book is about.
Returning home in hopes of putting her life back together after several disastrous relationships, Fawn finds that the man who drove her away ten years earlier is waiting to pick up where he left off. Her father is determined to keep them apart and hide the secret that forced her to run away from the handsome Garrett Horton. He's convinced Garrett wants Fawn's inheritance and his lead mines. Nothing will stop Garrett this time from taking what he wants most; a heart as hard as the lead he brings up from the Ozark mines. Facing the truth soon brings the men to confront a more sinister problem; you can't run away from a collapsed mine.
I read where you were a Solar System Ambassador for NASA's Jet Propulsion Lab. How did that come about?
From the time I was ten years old I've followed the space program. I've even applied to be one of the teacher astronauts. I've been to Space Camp for Educators and designed an after school geography/science program for junior high students. Applying to be an ambassador was not that big of a stretch for me. I served three years. My responsibilities were to go around and talk about what NASA was doing now. I also did simulations of living in space. There are times I still do that but not under the umbrella of NASA.
Will you ever write a science fiction story or maybe one with a space agency?
One of my characters in An Unlikely Hero is Carter Johnson. A former astronaut and bad boy, Carter never passed a mirror he didn't love. He appears in all the Enigma Series. Whether I'll write science fiction I'm not sure. I have many projects going right now. I do know that Carter will continue to complicate things for others when he shows up.
You love to travel. Have you been out of the country and does that affect you writing?
Traveling does affect my writing as well as being a geography teacher. I've been to the Great Wall of China, floated the Okavango Delta in Botswana, Africa, and strolled through Windsor Castle in England. Spain, Scotland, Ireland, Canada, Zimbabwe, South Africa have all shaped who I am. The senses go on overload for me when I travel. Keeping a journal helps me bring that back to my characters.
What does your writing day look like?
In the mornings I try to catch up on correspondence and social media with marketing thrown in there as well. If I get to write a page or two before lunch then I'm on fire. The afternoon and evening is when I do most of my writing.
You can find out more about Tierney James on her blog: http://www.ptierneyjames.blogspot.com/
http://www.amazon.com/Unlikely-Hero-1-Tierney-James/dp/1480276030/ref=sr_1_1?ie=UTF8&qid=1427028341&sr=8-1&keywords=tierney+james
http://www.amazon.com/Rescued-Heart-Tierney-James-ebook/dp/B00U9PGN84/ref=asap_bc?ie=UTF8
http://www.amazon.com/Zombie-Meatloaf-Tierney-James/dp/0991180534/ref=asap_bc?ie=UTF8
http://www.amazon.com/Theres-Superhero-Library-Tierney-James/dp/1612252214/ref=asap_bc?ie=UTF8