Meet the Author: Sandra Danby
10 Friday Apr 2015
I'd like to introduce you to the one-hundred-and-second interviewee in my 'Meet the Author' series. She is Sandra Danby from the U.K.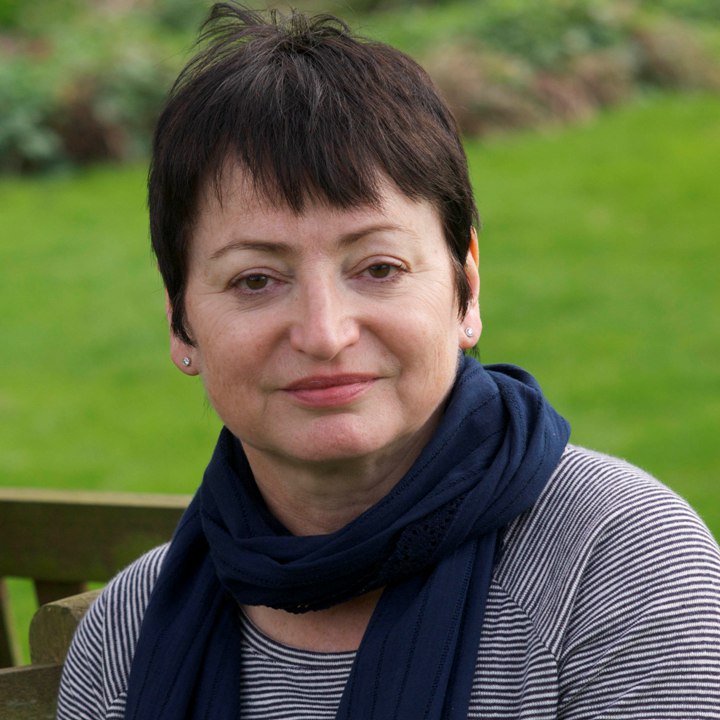 Hi, Sandra! Welcome to Susan Finlay Writes blog site. Can you tell us a bit about your background as a writer?
I have been a writer forever, one way or another. A bookish child, I started writing stories at primary school. An English degree followed then +35 years as a journalist. Twelve years ago at a creative writing course, I wrote a synopsis for the novel which finally became Ignoring Gravity. I re-read this synopsis recently and it is amazingly similar to the published novel though much simpler.
Your debut novel, Ignoring Gravity, was published by Beulah Press in November 2014. Can you tell us a bit about the book?
Ignoring Gravity is about identity and what it is that makes 'us', 'us'. Our genes? Our family? Our childhood? Our experiences? Our education?
Journalist Rose Haldane is confident about her identity. She pulls the same face as her grandfather when she has to do something she doesn't want to do, she knows her DNA is the same as his. Except it isn't: because Rose is adopted and doesn't know it. Ignoring Gravity connects two pairs of sisters separated by a generation of secrets. Finding her mother's lost diaries, Rose begins to understand why she has always seemed the outsider in her family, why she feels so different from her sister Lily. Then just when she thinks there can't be any more secrets…
It is the first book in the 'Rose Haldane: Identity Detective' series of tales about adoption and identity. Each book features a new challenge for Rose: an adopted child to find, birth parents to identity, families to unite. Ignoring Gravity is Rose's story, an adult who discovers she was adopted as a baby. The next book, Connectedness, is told from a different viewpoint of the adoption mix: a birth mother who gave her baby up for adoption 30 years ago but now wants to find her.
You are working on the next book in the series. Can you tell us about that book, Connectedness? When will that book be released?
I'm working on the first draft of Connectedness now, it has a provisional publication date of late 2015. It picks up a couple of years after Ignoring Gravity finishes, Rose interviews controversial artist Justine Tree who asks Rose to find the lost daughter she gave up for adoption in the Eighties. Once again, Rose puts her journalistic skills to work as she follows the trail of documents and clues, all the time unsure if Justine is telling her the whole story. I loved doing the research for this book. One strand is set in Spain where Justine goes as an art student to study in Malaga, the birthplace of Picasso, so I was able to indulge my love of everything Spanish. And secondly, the art research, finally I had a bona fide reason for reading art books and going to art exhibitions.
Your website has a whole section about adoption and family history. Can you tell us more about those sections? How did your interest in those topics come about?
I should probably say straight away that I am not adopted, though as an over-imaginative child I wondered if I was. I felt a little out-of-step, I was a bookish child growing up on a farm, the youngest of three, a bit of a loner. What if I had different parents somewhere, other sisters and brothers. What would they be like, would I like them, did they look like me? Then this interest was squashed by my years as a journalist, concentrating on fact not fiction. When I was at my first creative writing class, I remembered this early fascination with identity and revisited the question: what would it be like to be adopted and have a blank family history. No family tree. No black-and-white photographs of unidentified relatives in Edwardian dress. No books or possessions handed down from generation to generation. This interest coincided with the launch of two television programmes, first Who Do You Think You Are? followed by Long Lost Family. Suddenly my head was full of stories to turn into fiction.
Would you give us a brief excerpt from one of your books?
1968
There was a sharp slap followed by a cry. The sound of an animal echoed in my ears and my soul and my empty womb and didn't fade.
'4lb 3oz. Girl. Write it in the Statement Book, then take it away.'
Thirty-five years later
Rose
Someone took her by the arm, forcing her to sit down. Breath warmed her cheek. She was icy all over. She could see nothing, nothing except one word written in the diary.
Adopt.
Suddenly pain, starting at her cheek and spreading through her head. Again, and again. Each slap beat that word deeper into her unconscious.
Adopt.
Rose Haldane fell off the edge of the world.
*
Three days earlier, it was 10 a.m. on Thursday morning and Rose was sitting on a sofa the size of a generous double bed. Black, low, leather, polished steel feet, it was positioned on one side of a glass coffee table bigger than her kitchen. Opposite was a black-leather swivel chair that screamed 'executive.' She sat on the sofa gingerly, lowering her bottom until, just as she expected to hit the floor, she sank into the sumptuous cushions.
'He'll be at least ten or fifteen minutes,' his PA Amanda had said when she showed Rose into the room, using the tone that meant, 'he's very important and you're not.'
The room was silent, the air still, no movement except for her chest, which she realised was heaving up and down as if she'd run up the thirty flights of stairs instead of taking the glass-and-steel bullet lift. This had happened only once before, at a big interview. Nerves. She touched her cheeks. Burning.
Do something, she told herself. Yoga.
She lay backwards on the sofa as if it were a bed, her head touching the wall behind her, her legs stretched out in front. Ignoring her pulse, she breathed deeply.
In, out. In, out.
She focussed on the questions she was going to ask, her eyes closing as she concentrated…
A longer sample is available at Sandra's website.
Do you have a favorite review of your book?
I've had some fabulous reviews. It's a challenging thing, you know, to send your debut novel out to strangers to read, so I feel very fortunate that Ignoring Gravity has been received so well. I think the review that meant the most was by a reader with personal experience of adoption: "Sandra Danby deals with the emotions surrounding grief, adoption and infertility with a deep understanding of the emotions involved. One of my close family members was adopted and so I could understand Rose's identity crisis when she discovers she isn't whom she thought she was. There is a twist at the end which unexpectedly gave me the shivers as I contemplated history repeating itself."
You already have a book cover for your second book, and the covers for both of your books have trees and leaves on them. Is that part of the family/ancestry theme? Who designs your book covers?
Yes. Throughout the series, trees symbolise family history, the connections from generation to generation, our genetic inheritance. But I also love trees, and the colour green… that's my farming childhood I guess. Tree imagery is full of symbols I can use about procreation… roots, branches, seeds, leaves, renewal, inheritance. From the beginning I wanted a 'family' of cover designs for the Rose Haldane series, so they would be instantly identifiable. The cover for Connectedness features an olive tree because a significant part of the novel is set in Spain. All my design work is by the team at Nicky Stephen Marketing in the UK.
You have a book trailer for Ignoring Gravity? Who created it? Will you share it with us?
The trailer for Ignoring Gravity was a real team effort including a beginner [me] and experienced professionals [everyone else]. The team at Nicky Stephen Marketing pulled together the film specialists. I wrote the script and found Vicki Shearing, the actress whose voice you hear on the film, via an American actor friend. The filming took place in the pretty Leicestershire village of Hoby on a chilly March day. The first lesson I learned about filming is that in winter the crew operates on hot drink and regular food. The second was that filming basically involves 90% hanging around and being freezing cold! Jane Cowan our model arrived in a wonderful long sweeping velvet coat, a bit Richard E Grant in his Withnail & I days. Film producer Simon Cooper patiently explained where his camera would be sited and where exactly he wanted her to walk, to pause, to run her hand over an old gravestone. I explained the motivation of her character. Ich Mowatt, sound engineer, did mysterious things with his sound equipment and provided the beautiful music. Simon pulled the whole thing together in his studio, editing, tidying and adding graphics.
Do you have a writing routine?
I am not a morning person. I get up, I mean I don't lay late in bed, but I am not at my brightest at breakfast time. So the morning is my time for admin. I write in the afternoons, often longhand at a local coffee shop so I get a walk in the fresh air which helps me to think. Then I walk home again, type up the copy and polish it. I belong to a supportive writing group, we meet every fortnight and e-mail our submissions in advance so we can give each other detailed feedback. I keep all these notes in a pile on my desk and don't refer to them again until I start re-drafting. The first stage of my writing process, once I have the idea, is to flesh out a storyline and new characters, then write a skeleton structure. I usually find that the way I tell the story changes in the second draft as the process of writing opens up new possibilities, characters become real and do what they want to do not what I planned for them to do. It is at that point that I get really excited, when the characters take over their story. As a journalist I was trained to be very structured in my approach to writing, now I have learned to relax and let the story flow.
What is your favorite or least favorite part of writing?
Favourite? That's easy. The invention, making up things, letting my imagination fly, asking myself 'what if?'.
Least favourite? Anything to do with computer software and formatting documents is definitely not my strong point.
Buy the e-book at Amazon = http://www.amazon.co.uk/Ignoring-Gravity-Haldane-Identity-Detective-ebook/dp/B00O3D2PFI/ref=sr_1_1?ie=UTF8&qid=1415632368&sr=8-1&keywords=sandra+danby
https://twitter.com/SandraDanby
http://www.sandradanby.com
Book trailer = http://youtu.be/jpzWKR4gx8I
Author interview = http://youtu.be/XumMX6GSGb4
Author Bio:
Sandra Danby grew up on a small dairy farm at the bleak edge of East Yorkshire where England meets the North Sea. She started reading early and has never stopped. After a degree in English Literature in London, she became a journalist. She now writes fiction full-time.