The Importance of Research–Part 2, An Article by Author Juliet B. Madison
04 Monday May 2015
I often hear from people who want to write a book but don't know how or where to begin. Or from people who have already written a book that's ready for publication but don't know how to get it published. I recently began a new blog series, Writing and Publishing Tips From Authors Around the World, to help writers.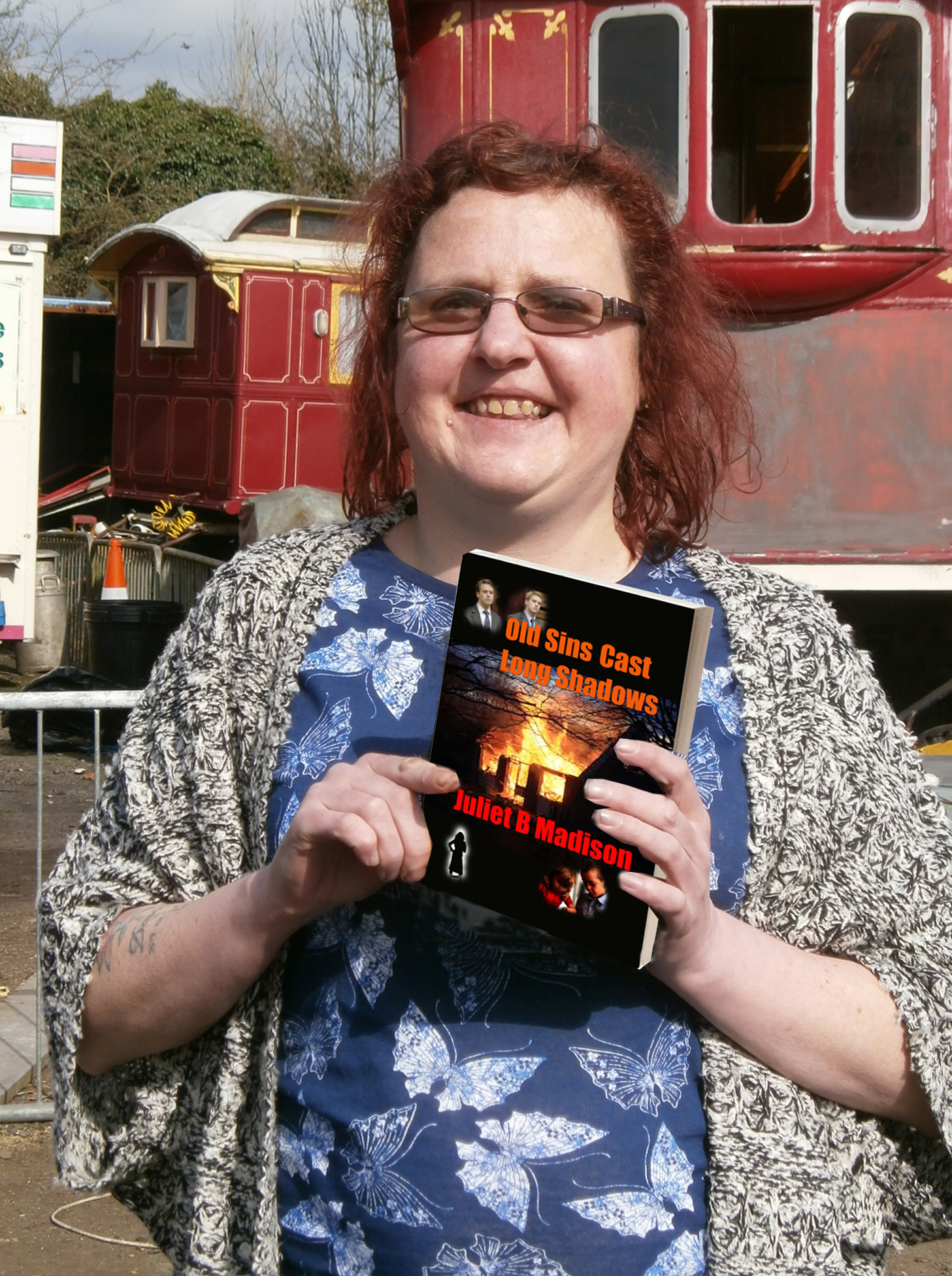 The twenty-first contributor, U.K. author Juliet B. Madison, is back with Part 2 of her article about the importance of research when writing.
THE IMPORTANCE OF RESEARCH or how to blind one star trolls with indisputably factual fiction – Part 2 by Juliet B. Madison
This is a continuation of the rather well received – even if I say so myself – article that I wrote for Susan Finlay's blog. There were a few aspects of research that I did not get around to covering in the original article, which you can read on Susan Finlay Writes.
A lot of crime writers, and authors in other genres, set their books in real places. My friend, David Menon, for example, sets his Detective Superintendent Jeff Barton series in Manchester. Crime writers Peter Lovesey, Colin Dexter and Mark Billingham set their books in Bath, Oxford and London respectively. Ashbeck is a fictional city so it can be whatever my characters need it to be, However it is close to London, Reading and Oxford, into which the action can spill over if I wish it to.
You do not necessarily have to describe buildings and streets in minute detail, you are not writing a city guide after all, but it is important to remember that you need to be accurate. I'll give you an example. In the second DI Lyle book he takes, his colleague DI Redfern, as well as Mrs Lyle, his friend, Almira, and her son to Reading as he has to go to DS Mike Tavernier's funeral. In that chapter I mention a public car park, which is no longer in use, a cafe, which is and a department store, which has since changed its name from Heelas to John Lewis. We have a large exclusive shopping mall in Reading called The Oracle, which is pretty well known in the south-east of England.
Someone sent me a message asking why The Oracle did not feature in DI Lyle's trip to Reading. I simply messaged her back and said "It wasn't there." A small detail you might think, but very important. If you do not live in the town where you want to set your fiction then it might be worth a visit, funds permitting. I happen to live in Reading which made it easy for me.
Another important thing to consider is that buildings change their use over time. I don't mean a story set during one of the World Wars where large houses are commandeered for use as hospitals and Army billets. You need to be up to speed. For example in 1992 convicted triple murderer and paedophile Bob Kenyon escaped from the custody of Oxford prison. In 1992 there was a prison in Oxford, but it closed in 1996 and is now a tourist attraction called Oxford Castle Unlocked. (It's well worth a visit if you happen to be in that area at any time). You really need to pay attention to detail because any slip-up will scream one star alert at a troll. If Bob Kenyon escaped from prison today it would have been from one a little further afield. Reading Prison is mainly used for Young Offenders these days.
Another important point, and here I am talking to British writers intending to set their book in the United States,, is researching locality as a trip there to research is well beyond most Indie author's means. Murder is indisputably a crime everywhere in the world. If you're writing crime for example you may want to do a US police procedural.
There are lots of TV dramas about such things which are accessible to British viewers, or you might want to write Private Detective stuff like my good friend and book designer John Holt, author of the popular Tom Kendall Private Detective and Jack Daniels PI series of books. In that case you'd need to research the basic conditions for satisfying the requirements to get a PI license and this may vary from state to state , as well as the conditions under which said license may be revoked. I'm not going to even pretend to know much about US police procedure.
If you're doing US Police procedural you need to know how things work, only a basic idea on which to build your plot and characters. After all, your book is a novel, not a police procedural manual. You need to know whether the state in which your book is set has the Death Penalty or not. You also need to know if your chosen state operates a medical examiner or coroner system for investigating suspicious and/or homicidal deaths.. I know enough to understand that some states have coroners, some have medical examiners while others have both. If you get this wrong then you're giving trolls a good reason to taint your book with a one star hatchet job and maybe, if you haven't bothered to check, you will be deserving of that. Some misdemeanours may be acceptable in some states but not in others. I can't stress strongly enough just how important this is. There are people on Facebook from all over the US, if you befriend someone who lives in your chosen state then they may know what you need or, at the very least, have an idea of how you can find out. The Howdunnit series of writer's reference books I mentioned in part 1 of this article has a volume called Police Procedural, which you may find helpful as the book is American. I don't possess a copy, but my police procedurals are UK based and I know enough and watch enough British based crime drama to have confidence in writing about them. I also have a retired copper on hand to help me out. Thanks again to retired PC Alistair Melling. Again also be aware of time, things change. You might set a book in Texas for example and for some years use of the death penalty was suspended there so you need to check, double check and triple check.
One final point. You need to check that your characters' music, television and literary tastes fit the period in question. If your book is set in the present day then more or less anything goes on account of DVDs and catch up TV, but with books set in the past you need to be careful. It is acceptable for DI Lyle to read Sherlock Holmes and watch Inspector Morse or A Touch of Frost as well as listen to Joan Baez, but I would be pulled up if his wife was reading Fifty Shades of shit oops I mean Grey, or watching Morse spin offs Lewis or Endeavour because they were not around at the time of the series. You could not have a character in a book set in the 1980s watching the X Factor, reading The Girl with the Dragon Tattoo or listening to Ed Sheeran. If in doubt leave it out or double check.
Here is another check list:
1. Location. Check that the landmarks you want to use were actually there at the time about which you write. I have mentioned a few examples earlier with regard to real locations used in the DI Lyle series.
2. Sometimes less is more. Don't bog your reader down with descriptions. You are writing a story, not a travel guide.
3. If your book is set in a fictional place, such as Ashbeck, then you can make the rules, but if the action spreads to a real place you need to check.
4. If you are writing US based crime fiction make sure you know whether your chosen state uses the death penalty for murder or not and if that state employs a coroner or medical examiner system.. (You may have chosen one of the states with a dual system.)
5. If writing PI stuff check that state's PI license requirements and conditions under which the license may be revoked. This also goes with other countries.
6. Check, double check and triple check every fact. It may sound tedious, but it's your book and you want it to be the best and most accurate it can be,
7. If funds permit try and visit your chosen location to get a feel for it. Of course you may actually live there which means it will cost little more than a bus ticket into town.
I hope that this article has been helpful.
AUTHOR BIO:
Juliet B. Madison is a single woman who lives in the UK. She has no children (by choice) and has had Type 1 Diabetes since 1979. She enjoys reading crime fiction, collecting autographed photos, spending time with friends and messing about on Facebook.
Juliet is the author/creator of the DI Frank Lyle Mystery series. To date she has completed five full length novels and 3 volumes of DI Frank Lyle stories, as well as the recently completed novella Old Sins Cast Long Shadows.
Special Note: ALL Di Lyle books are 99p/99 cents from today until May 5th
You can find her books on Amazon by following this link: http://www.amazon.co.uk/Juliet-B-Madison/e/B00DNODS90/ref=sr_ntt_srch_lnk_9?qid=1430408620&sr=8-9
You can find her on these sites:
http://julietbmadisoncrimeauthor.weebly.com
https://twitter.com/JulietBMadison
http://www.facebook.com/JulietMadisonCrimeAuthor