Don't Put All Your Eggs in One Basket: An Article by Author Hadena James
27 Wednesday May 2015
I often hear from people who want to write a book but don't know how or where to begin. Or from people who have already written a book that's ready for publication but don't know how to get it published. I recently began a new blog series, Writing and Publishing Tips From Authors Around the World, to help writers.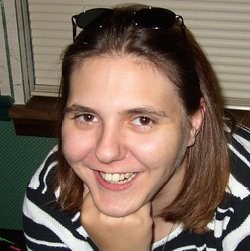 The twenty-second contributor is U.S. author Hadena James with her article about the importance of diversifying. Hadena has written and published sixteen books in four series.
Don't Put All Your Eggs in One Basket by Hadena James
I always want to ask authors why?!? Why are you publishing only to Amazon? The truth is you'll make a whole lot more if you diversify than if you are a KDP Select author.
The problem is Select sounds great, but it fails to live up to the hype, unless you manage to hold a spot in that coveted top 100 for an entire month. However, most of us will not take and keep that coveted spot for the month and if you are selling your books for $3.99 or higher, Select is actually losing you money every month. I have a few books in the Select Program. In February, I was paid $2.28 for each KU or KOLL ebook borrowed. Unfortunately, I make $2.74 when someone actually buys one of my ebooks. Also, if the number of loans are any indication, most people aren't borrowing my books; a measly 28 loans in February.
When I compare that with how many books I sold on iBooks or B&N that same month… well, it was a lot more than 28.
I have learned that 70% of my sales are going to come from Amazon every month and that's great. That means every month, I'm going to get a nice deposit from Amazon and its many international versions. But it really is only 70%.
In February, I sold 99 ebooks on B&N and 203 on iBooks. It doesn't sound like much, but at roughly $2.60 per ebook, it begins to add up. Not just in the number of books sold either, but in the number of new fans I pick up.
If I sold 203 ebooks on iBooks and 99 ebooks on Nook in February, that means I picked up some new fans from both sites. Fans who wouldn't have bought my books off Amazon and therefore, wouldn't be poised to buy the next book. There's a snowball effect there; the people that buy all the books in a series are going to buy the next book when it releases. If they never buy the first ones, I can never sell them the next one. It goes way beyond 300 books at that point.
And it does show. I keep track of every ebook sold or given away, every month, through every retailer. It's enough information to let me know retention rates, marketing styles that work and don't work, and if one retailer seems to be selling a particular series better than another. For the record, Nook ebooks do not make up a huge chunk of that 30%… iBooks does. iBooks accounts for the majority of my sales in Canada; I might sell one Kindle to every ten iBooks in Canada. iBooks also accounts for more of my sales in Germany, China, and Australia than Amazon does.
My advice, stop putting all your books in the Amazon basket. There's a good chance you'll make more money and find more readers.
AUTHOR BIO FOR HADENA JAMES:
I've been writing for over two decades and before that, I was creating my own bedtime stories to tell myself. I penned my first short story at the ripe old age of 8. It was a fable about how the raccoon got its eye-mask and was roughly three pages of handwritten, 8 year old scrawl. My mother still has it and occasionally, I still dig it out and admire it.
When I got my first computer, I took all my handwritten stories and typed them in. Afterwards, I tossed the originals. In my early twenties, I had a bit of a writer's meltdown and deleted everything. So, with the exception of the story about the raccoon, I actually have none of my writings from before I was 23. Which is sad, because I had seven Aislinn Cain novels written along with a half dozen other novels and well over two hundred short stories.
It has all been offered up to the computer and writing gods as a sacrifice and show of humility or some such nonsense that makes me feel less like an idiot about it.
I have been offered contracts with publishing houses in the past and always turned them down. Now that I have experimented with being an Indie Author, I really like it and I'm really glad I turned them down. However, if you had asked me this in the early years of 2000, I would have told you that I was an idiot (and it was a huge contributing factor to my deleting all my work).
Personally, I really do suffer from a severe anxiety disorder and migraines. I find both to be huge impediments to the life I would like to lead. I find solace in the fact that I have found a significant other that tries to understand my obsession with writing, wonderful family members who support my writing obsession and a best friend who understands and accepts me regardless of my quirks and idiosyncrasies (for the record, she is more like Alex from The Dysfunctional Chronicles than Nyleena).
When I'm not writing, I play in a steel-tip dart league and enjoy going to dart tournaments. I enjoy renaissance festivals and sanitized pirates who sing sea shanties. My appetite for reading is ferocious and I consume two to three books a week as well as writing my own. Aside from introducing me to darts, my SO has introduced me to camping, which I, surprisingly, enjoy. We can often be found in the summer at Mark Twain Lake in Missouri, where his parents own a campground.
I am a native of Columbia, Missouri, which I will probably call home for the rest of my life, but I love to travel. Day trips, week trips, vacations on other continents, wherever the path takes me is where I want to be and I'm hoping to be able to travel more in the future. I have a degree in history from the University of Missouri-Columbia.
I speak English and German with a smattering of Russian in there for some very bizarre reason.
And no, I don't always write in complete sentences… I refuse to… It sounds stiff and formal when I do.
http://www.amazon.com/Hadena-James/e/B0095P510K/ref=sr_ntt_srch_lnk_1?qid=1432726498&sr=8-1
http://www.amazon.com/Tortured-Dreams-Reality-Book-ebook/dp/B00BK99NIU/ref=asap_bc?ie=UTF8
http://www.amazon.com/Elysium-Dreams-Reality-Book-ebook/dp/B00DUVQPLO/ref=asap_bc?ie=UTF8
http://www.amazon.com/Dark-Cotillion-Brenna-Strachan-Book-ebook/dp/B0093UKS82/ref=asap_bc?ie=UTF8
http://www.amazon.com/Dysfunctional-Affair-Chronicles-ebook/dp/B00B0J842Q/ref=asap_bc?ie=UTF8