The Perma-Free Book, An Article by Hadena James
09 Wednesday Sep 2015
As promised, here is another Hadena James article, the twenty-fifth contribution to my Writing and Publishing Tips From Authors Around the World. This article expands on Hadena's Diversify articles from last week. I want to thank her for her willingness to share her knowledge of indie publishing and marketing. She is helping many writers. Hadena James is a friend of mine here in Columbia. She has written and published nineteen books in four series.
**A special note for all your authors out there–if you would like to contribute an article on this blog series to help other authors, you are invited to contact me via this blog or through Facebook. Thanks!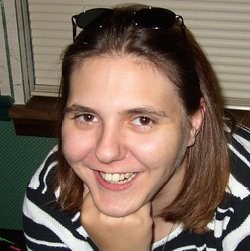 The Perma-Free Book – A Numbers Game by Hadena James
Susan Finlay touched on the subject of the free book some time ago. I am going to expand on it as I have had 3 different perma-free books over the last 3 years. In recent months, lots of authors have rallied against the perma-free book, and I get that, it requires you to be on top of your game. Lazy authors need not bother to use this marketing tool.
As a reader, I average 10 books a week. That's an expensive habit, even with Kindle Unlimited and cheaply priced ebooks. So, I love free books. However, I admit that I will download about 15 free books a week not associated with Kindle Unlimited (for the record, I love KU as a reader, hate it as a writer… but that's a topic for another day). I might read 7 of them. I do not consider myself an abnormal reader, so I automatically cut all my free ebooks in half. Meaning if I give away 100, I believe 50 have at least been started.
When I first started offering perma-free books, it wasn't much of a success, even with adverts. That changed last year, when I was told to stop marketing my books as thrillers and start marketing them as horror. This is where the leg work comes in, you have got to get your books classified correctly. If you are advertising in the wrong genre, the free book is of little use.
So how did I figure out I was writing horror, not thrillers? People told me. Reviews mentioned my books were too gory and gruesome for them. Those that read and loved it, were usually fans of other horror writers and they firmly put my book in that genre when they read it. I went through all the retailers, including CreateSpace, and regenre'd my book as horror. It didn't take long to see happier readers and more of them.
I said it was a numbers game and it is. You are one author in a sea of many. It is hard to get noticed, it is even harder to get read. However, when used correctly, it works, but don't just take my word for it… I'm going to break the rules and give my actual numbers from January 2015 to August 2015.
I have given away 49,262 copies of Tortured Dreams (the first in a series). Since I believe 50% don't read most of the free books they get, including mine, that's 24,631 that I believe were read. I've sold 2113 copies of Elysium Dreams (book 2). That means 8.5% of readers come back for book 2 (or 4.25% if you take the real total). I have 8 books in this series and after Elysium Dreams, my retention rate raises to over 90% for all subsequent books in the series. My sales this year for the series:
Mercurial: 2,113
Explosive: 1,923
Cannibal: 1,769
Butchered: 1,663
Summoned: 1,629
Battered: 1,466
That means this year, I have sold a total of 12,740 copies of just my serial killer horror novels. The first one is free, the second is $0.99, and the other six books are $3.99 which we will average at $2.50 each. I've made nearly $27,000 on just that series.
However, horror is not the most popular genre on the market. Romance is and I write a Rom-Com series. The first is not free. I have sold 725 copies of The Dysfunctional Affair. The first to second book has a 27% retention rate. I've sold a whole 199 copies of The Dysfunctional Valentine. There are 5 total books and I have sold 1,461 copies of all of them. Also, each one in the series is only $0.99, this means I have made about $500 on the series.
I have spent equal amounts of advertising money on Tortured Dreams and The Dysfunctional Affair. My conclusion is that cheap books, even if the entire series is cheap, is not nearly as appealing as the free book. My cheapest series is the number one bestselling genre in the world, but it's my serial killer horror that makes me the most money. It's really hard not to conclude that the free book is making a difference.
(Note: Next year, I will have some new data next year, as I am planning on putting The Dysfunctional Affair on free for all of 2016)
AUTHOR BIO FOR HADENA JAMES:
I've been writing for over two decades and before that, I was creating my own bedtime stories to tell myself. I penned my first short story at the ripe old age of 8. It was a fable about how the raccoon got its eye-mask and was roughly three pages of handwritten, 8 year old scrawl. My mother still has it and occasionally, I still dig it out and admire it.
When I got my first computer, I took all my handwritten stories and typed them in. Afterwards, I tossed the originals. In my early twenties, I had a bit of a writer's meltdown and deleted everything. So, with the exception of the story about the raccoon, I actually have none of my writings from before I was 23. Which is sad, because I had seven Aislinn Cain novels written along with a half dozen other novels and well over two hundred short stories.
It has all been offered up to the computer and writing gods as a sacrifice and show of humility or some such nonsense that makes me feel less like an idiot about it.
I have been offered contracts with publishing houses in the past and always turned them down. Now that I have experimented with being an Indie Author, I really like it and I'm really glad I turned them down. However, if you had asked me this in the early years of 2000, I would have told you that I was an idiot (and it was a huge contributing factor to my deleting all my work).
Personally, I really do suffer from a severe anxiety disorder and migraines. I find both to be huge impediments to the life I would like to lead. I find solace in the fact that I have found a significant other that tries to understand my obsession with writing, wonderful family members who support my writing obsession and a best friend who understands and accepts me regardless of my quirks and idiosyncrasies (for the record, she is more like Alex from The Dysfunctional Chronicles than Nyleena).
When I'm not writing, I play in a steel-tip dart league and enjoy going to dart tournaments. I enjoy renaissance festivals and sanitized pirates who sing sea shanties. My appetite for reading is ferocious and I consume two to three books a week as well as writing my own. Aside from introducing me to darts, my SO has introduced me to camping, which I, surprisingly, enjoy. We can often be found in the summer at Mark Twain Lake in Missouri, where his parents own a campground.
I am a native of Columbia, Missouri, which I will probably call home for the rest of my life, but I love to travel. Day trips, week trips, vacations on other continents, wherever the path takes me is where I want to be and I'm hoping to be able to travel more in the future. I have a degree in history from the University of Missouri-Columbia.
I speak English and German with a smattering of Russian in there for some very bizarre reason.
And no, I don't always write in complete sentences… I refuse to… It sounds stiff and formal when I do.
http://www.amazon.com/Hadena-James/e/B0095P510K/ref=sr_ntt_srch_lnk_1?qid=1432726498&sr=8-1