Guest Blogger Juliet B. Madison Talks About Her New Paranormal Crime Novel
27 Friday Nov 2015
Today I have Juliet B Madison here to talk about her new paranormal crime
book Incarnate Justice, which was released on Monday 23rd of November.
Over to you Juliet.
Thanks, Susan.
Incarnate Justice differs from other books in the paranormal genre in that it isn't
based on vampires, werewolves, shifters and zombies; aspects of the genre that
have been done ad nauseum in recent years.
It is a futuristic police procedural, although with less emphasis on the procedural and
forensic detail and more about the Psychic CID team using psychic powers to assist
in the solving of crimes.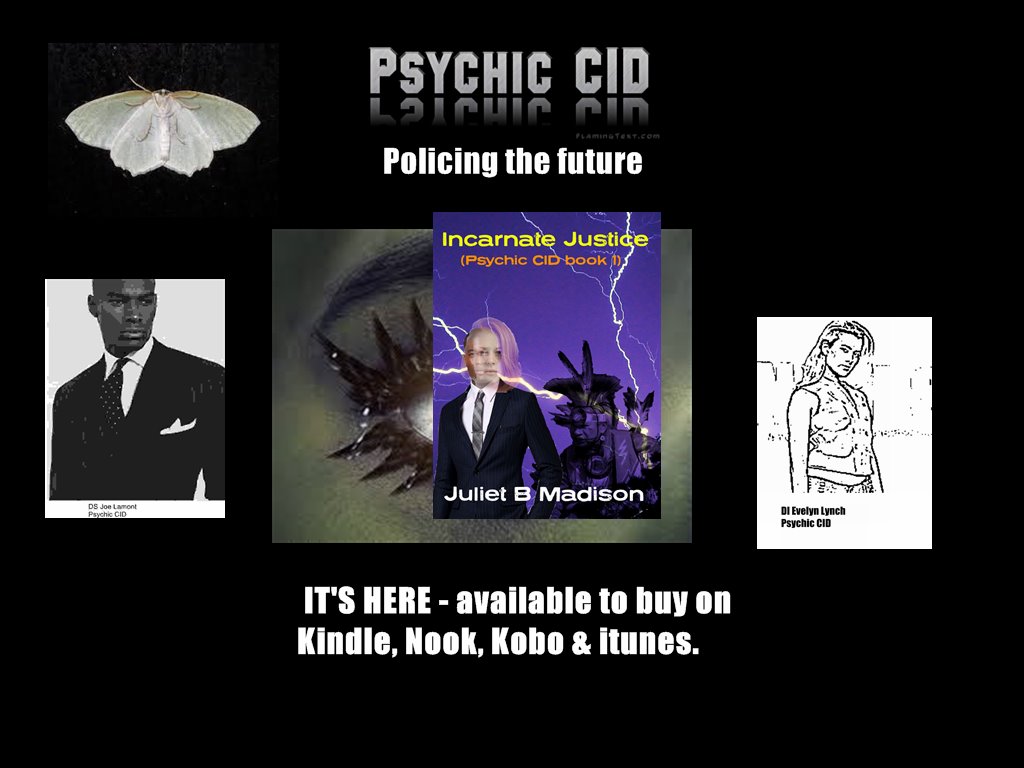 Here is the blurb.
In 2015 thirteen-year-old Ellen Shaw disappeared without a trace. No traces of her alive or dead
were ever found and the police dismissed a Psychic's help.
In 2040 the recently formed Psychic CID are called in to investigate when decomposed human
remains are found. The original Missing Person case files yield no clues
Newly promoted DS Joe Lamont has been plagued by disturbing dreams since his early teens and
he feels a connection to Ellen that he can't explain.
Will Lamont's intuition prove to be a hindrance or a help and can Psychic CID solve the case and
get to the truth about what really happened to Ellen?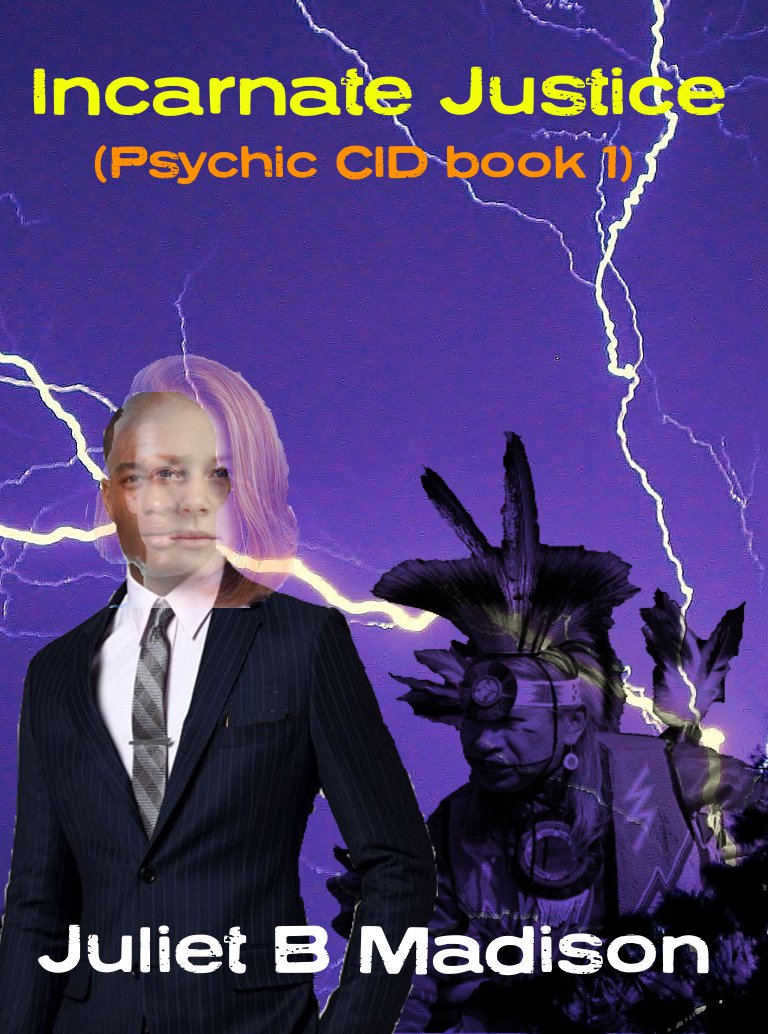 There will be five Psychic CID books; each one centred on one of the main
characters from the team. The Psychic CID series is set in the fictional city of
Ashbeck, a place I now know very well. For those of you who have never read a DI
Frank Lyle Mystery, Ashbeck is located in the United Kingdom between my
hometown of Reading and the university city of Oxford.
First up is Psychic CID new boy DS Joseph "Joe" Lamont. The case centres heavily
on Lamont's psychic experience and his life past and present. The team come to
rely on his intuitive insight. Lamont is actually pretty young; Incarnate Justice is set
in 2040 when Lamont is just twenty-three years old.
Lamont lost his mother, Dolores, to bone cancer seven years prior to the story, when
he was just sixteen and his mother's sister, Jude, took him under her wing. Dolores
has a part to play in spirit and so does Running Fox, Lamont's Native American spirit
guide, who keeps him on the straight and narrow.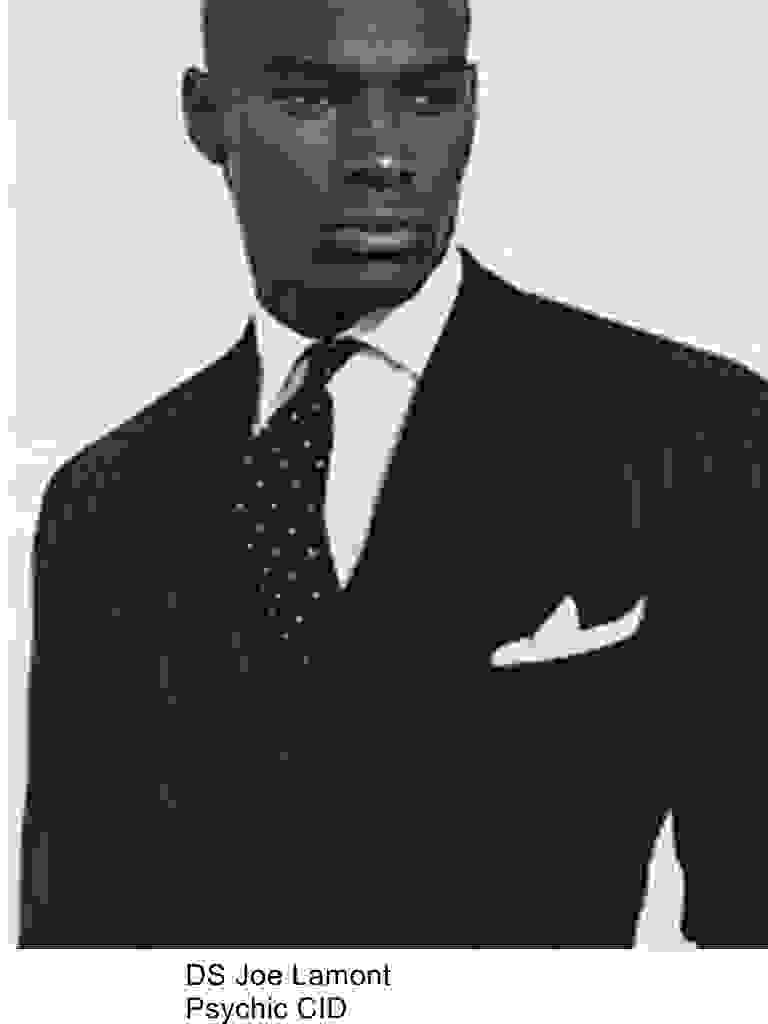 Lamont is single and rather good looking, although certainly not arrogant about it.
Readers who like Negro characters will find him engaging and charming. (I hope I'm
still allowed to write the word Negro.)
Lamont is quietly confident in his psychic abilities and he has also served in regular
CID, the same one once populated by DI Lyle, DI Redfern and DS Fox. (None of
these are dead by the way; although DI Lyle would have turned 97 in May 2040).
Therefore Lamont is aware of the way the regular police perceive psychic abilities,
both currently and in the past.
Lamont is keen to impress and he certainly creates a favourable impression on
young DC Maria Whitfield and DCI John Silva. Incidentally there will be no romance;
Whitfield prefers her own gender. I see her as the Psychic CID equivalent of DC
Paula Mahon; young, enthusiastic and dedicated.
But I don't want to give too much away. You will have to get the book to learn more
and I truly hope that people will take DS Lamont and his fellow Psychic officers to
their hearts.
Here is an excerpt from the prologue of Incarnate Justice to be going on with.
Moira Hart felt very cold suddenly. She had left the coffee shop and returned to her flat. The central
heating was on but the ethereal chill penetrated her very marrow.
The young girl had not passed, Moira would have had a sense of it if she had, fuelled from the brief
intimate look they had exchanged, but Moira knew that she was in trouble. She didn't even know the
girl's name and she knew better than to go the police. What could she tell them? The words I'm a
Psychic usually made the eyes of officialdom glaze over and were usually accompanied by a "Thank
you Madam, but we have enough resources at hand to investigate this ourselves."
She sighed deeply. She would have to keep close to Spirit and follow its lead as well as following the
media. They reported all known details but some were kept back as a means of weeding out cranks.
But maybe she was ahead of herself? After all, the girl had not passed. She was sure of that more than
anything. Until she turned up, dead or alive, Moira was powerless to act and she hated that.
***
Doreen Shaw awoke with a start. She had drifted off and she awoke to a chilling feeling. It was gone
seven pm and still Ellen had not turned up.
She picked up the phone with shaking hands and dialled her daughter-in-law's number.
"Hello,"
"Janet, it's Doreen. Is Ellen with you?"
"No, I've been at work and just got home. I thought she was going to yours after school?"
Doreen felt the chill increase despite the warmth in the room.
"She isn't here, Janet, She never showed up."
You can get your own copy of Incarnate Justice on the usual Ebook sites. Please leave a
review when you reach the end.
Kindle
Kobo
itunes
Nook
You can Like the Official Psychic CID Facebook page
You can Follow Psychic CID on Twitter
You can visit the Official Psychic CID website