Tonto Natural Bridge State Park, A Photo Essay
19 Wednesday Oct 2016
Yesterday, my husband and I went on a tour bus day trip with 45 other locals to Tonto Natural Bridge State Park, near Payson, Arizona. At the beginning of the trip, the tour guide asked if any of us had been there before. No one had.
We were on the road for about five minutes when another driver accidentally hit the back of the bus, so our driver had to pull into a fast food restaurant's parking lot and fill out paperwork. No one was injured. If fact, most of us didn't hear or feel the accident.
Once we got back on the road, it was smooth going. Our driver was wonderful. We arrived safely at the park. Before we exited the bus, the tour guide cautioned everyone, saying that although the main trail down into the canyon to view the natural limestone bridge was only about half a mile, it was a strenuous and steep dirt trail with no handrails and with lots of switchbacks.
My husband and I and a few others decided to give it a try. Others took the shorter trails and viewed the natural bridge and waterfalls from other viewpoints. The guide was right. My husband had some difficulty with the downhill trek. For me, it was hiking back up that proved difficult. Anyway, we agreed that the effort was well worth it.
It was a photographer's delight. Both of us, along with other hikers, snapped tons of photos. I'm posting some of my favorites here.
First of all, it's Fall now, but in Arizona we don't see much Fall colors. We did see a bit at the park, though.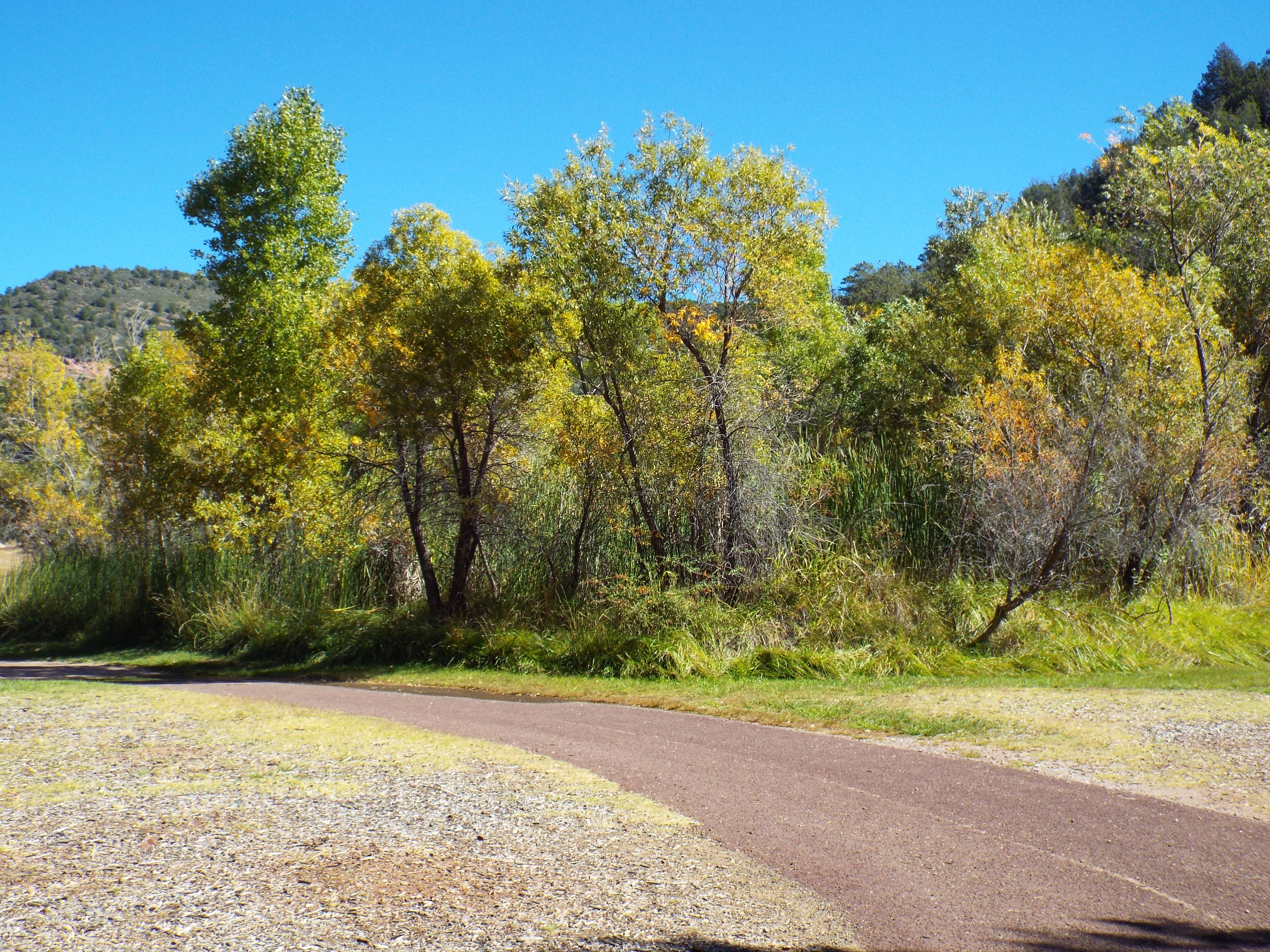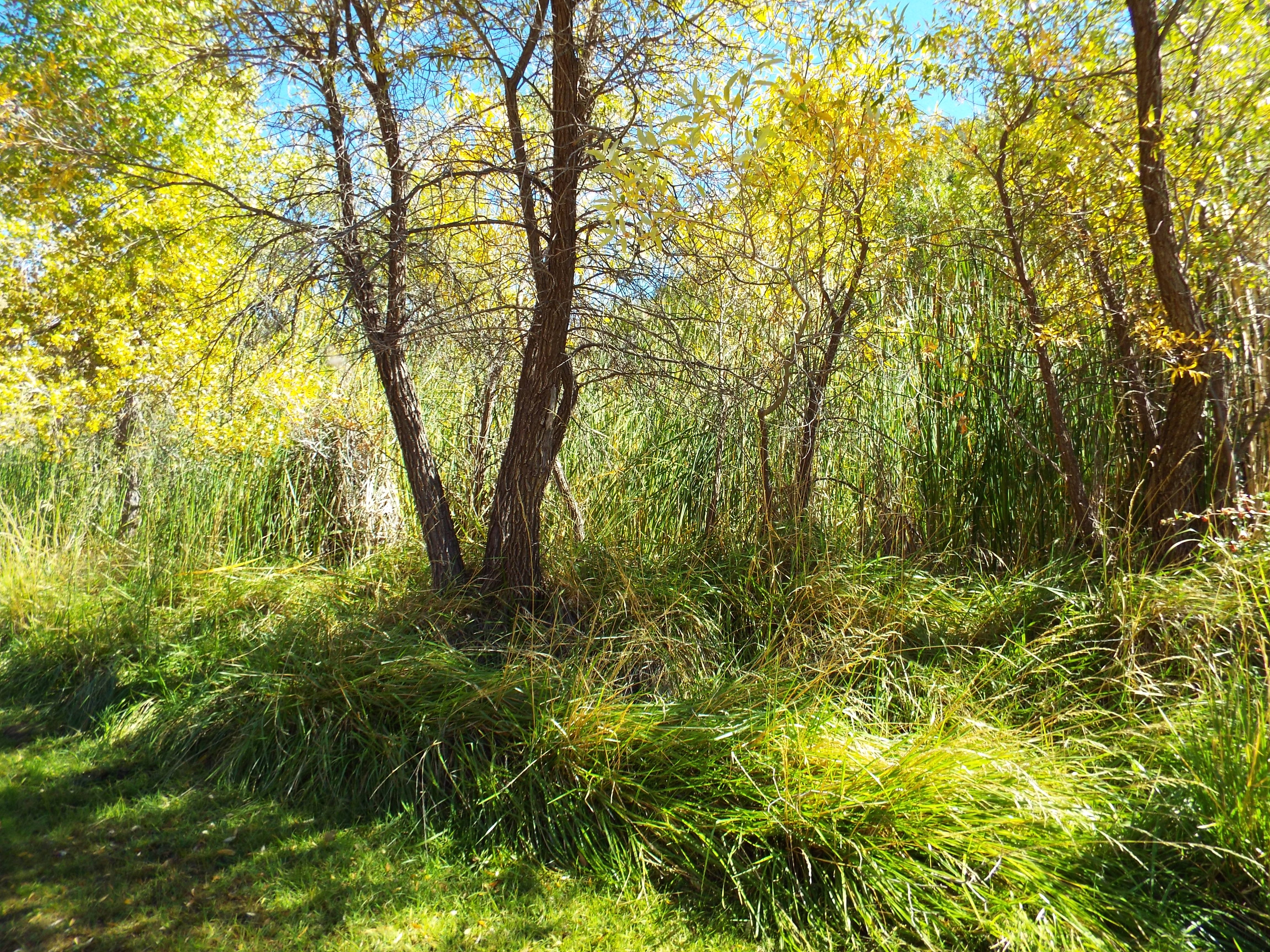 The trail had some stairs, some benches for resting, and some areas with big drop-offs and good views. We loved some of the gnarly old trees.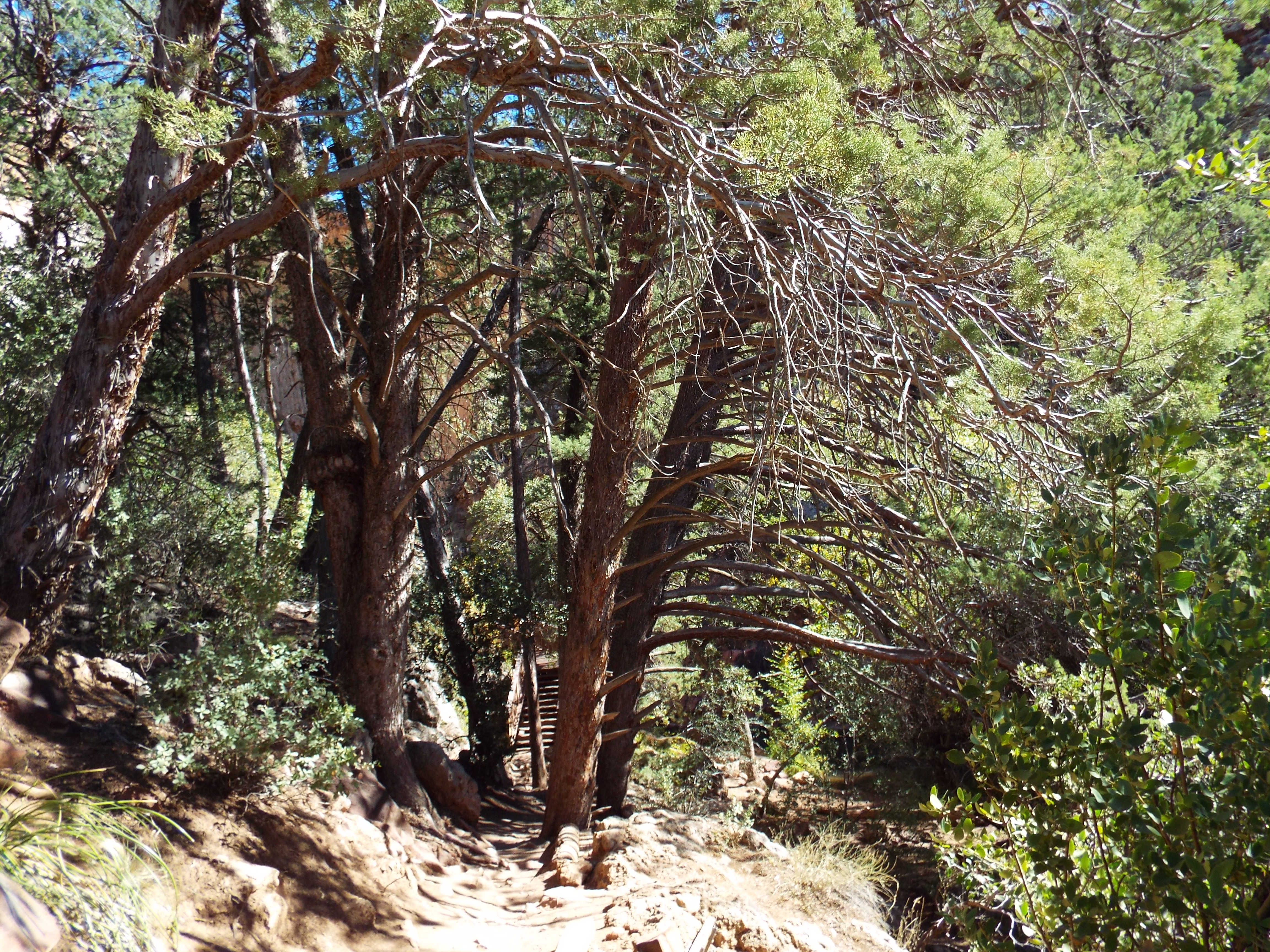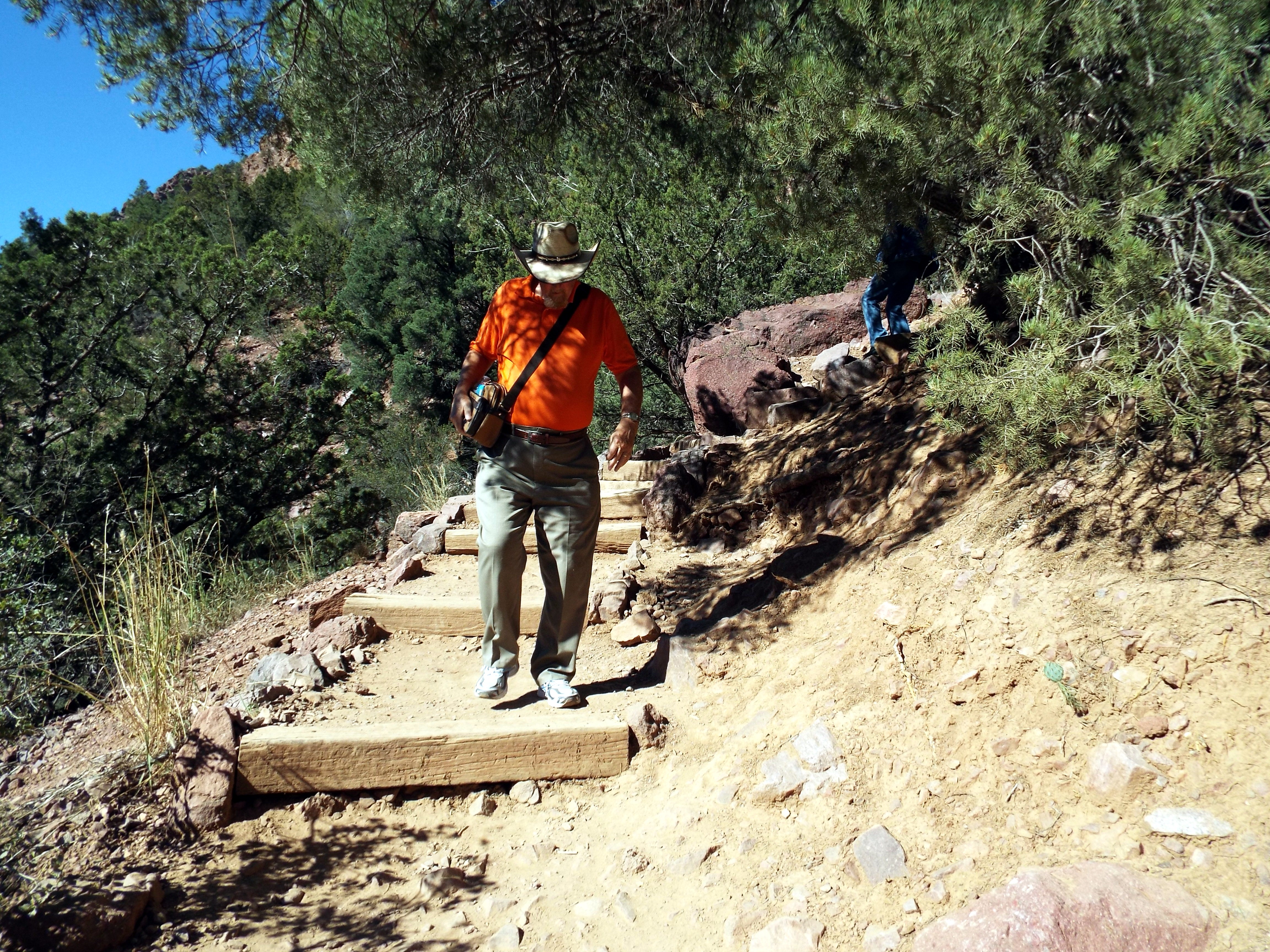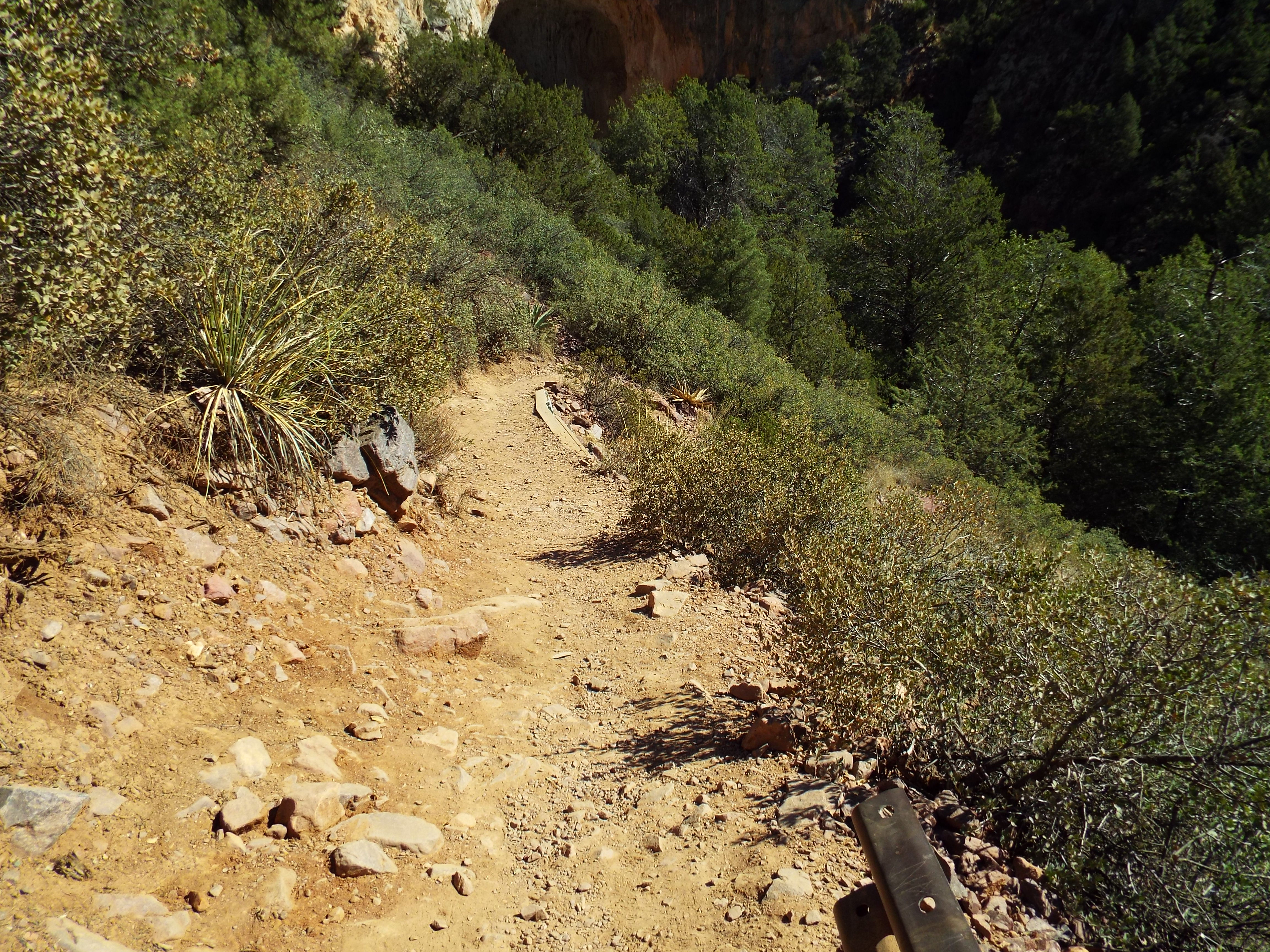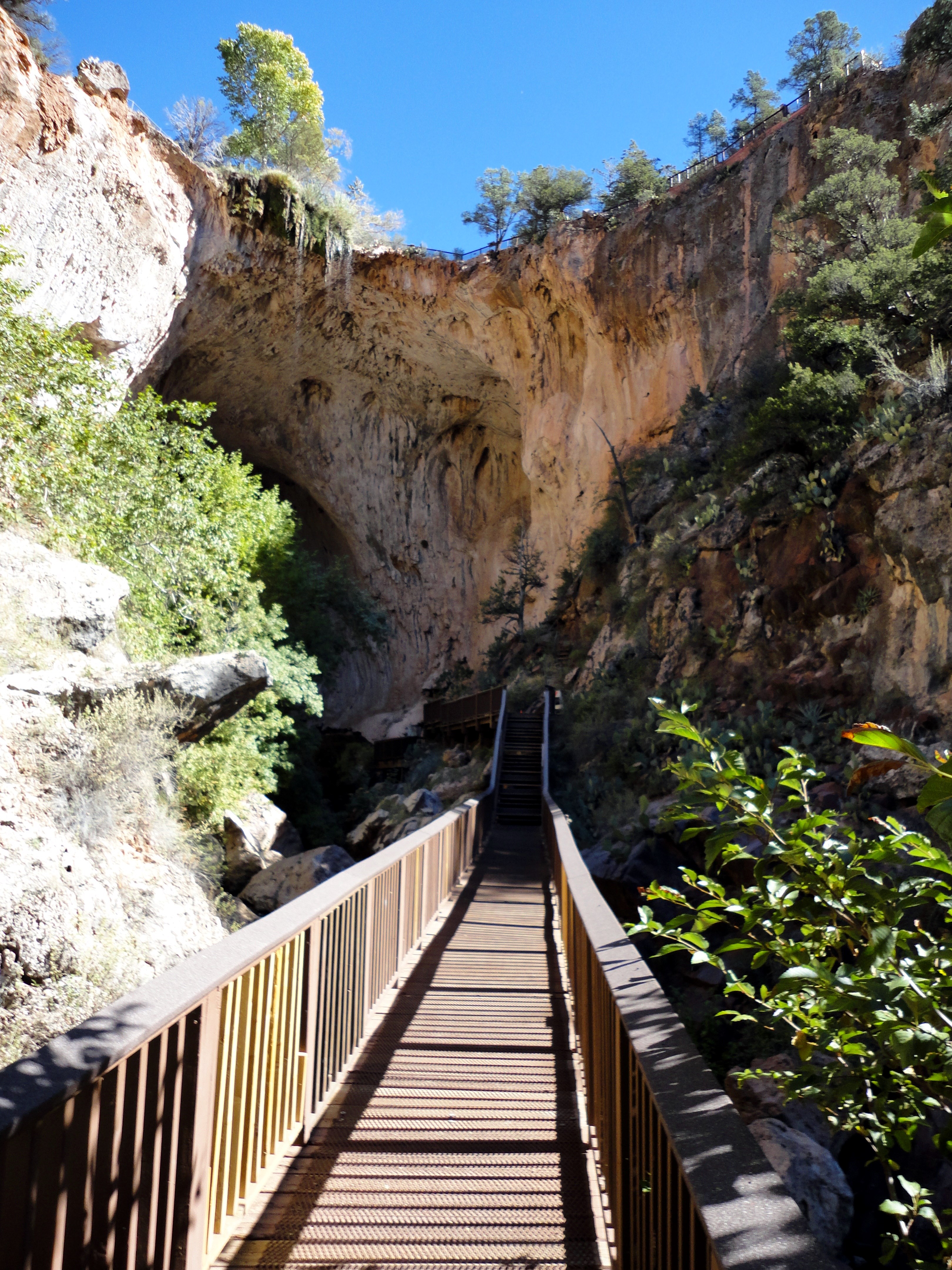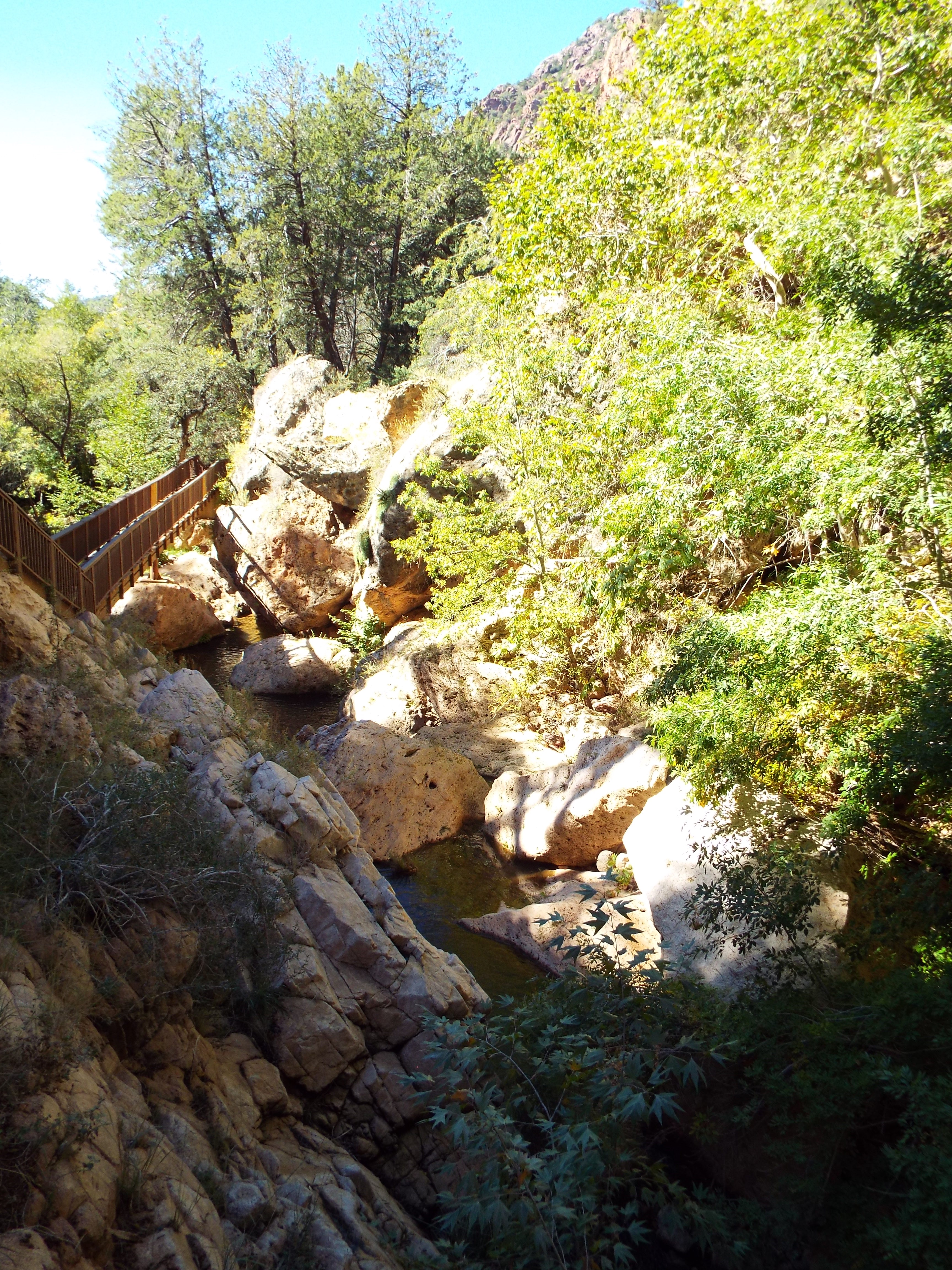 This is what we found at the bottom of the canyon trail.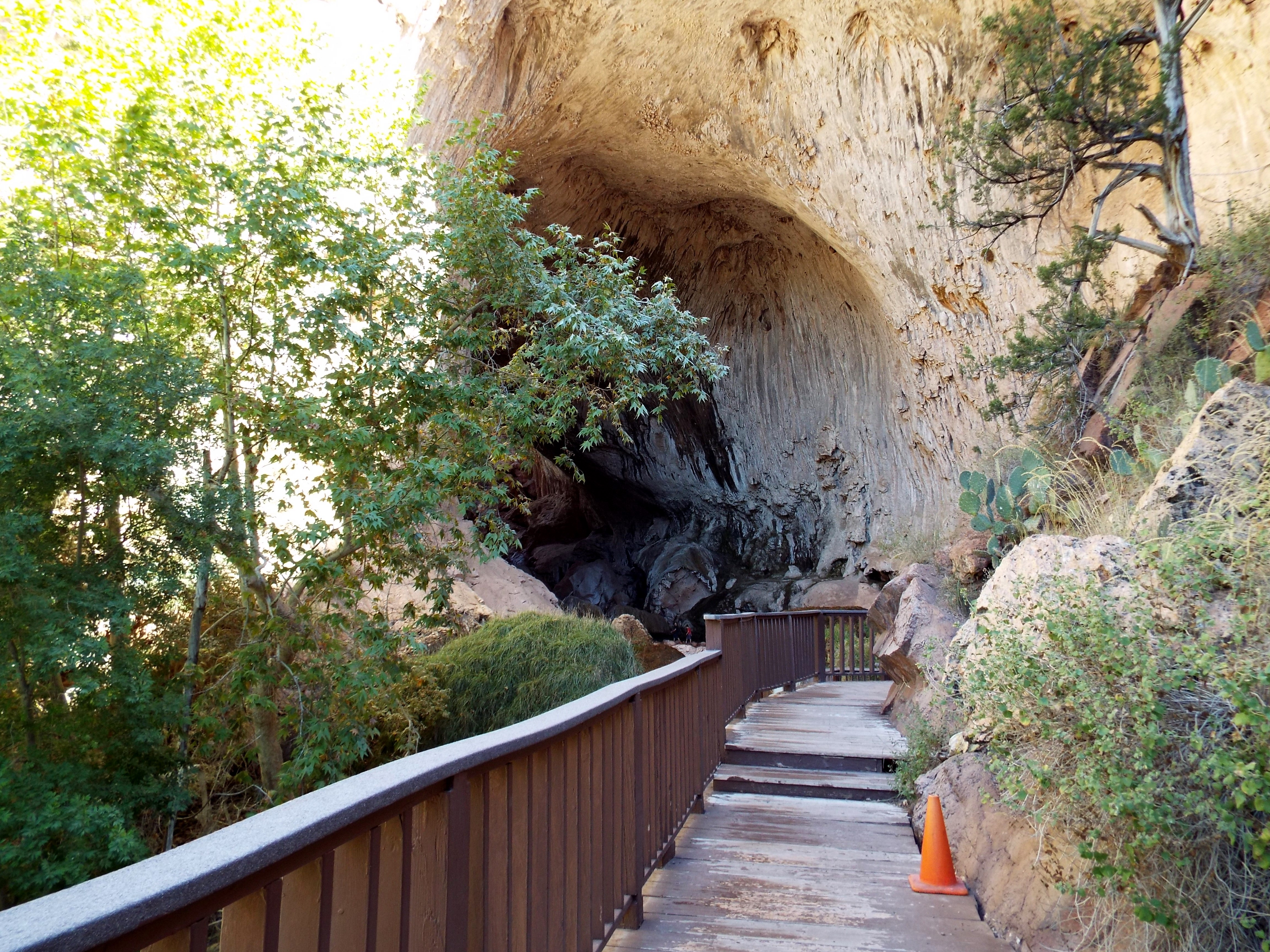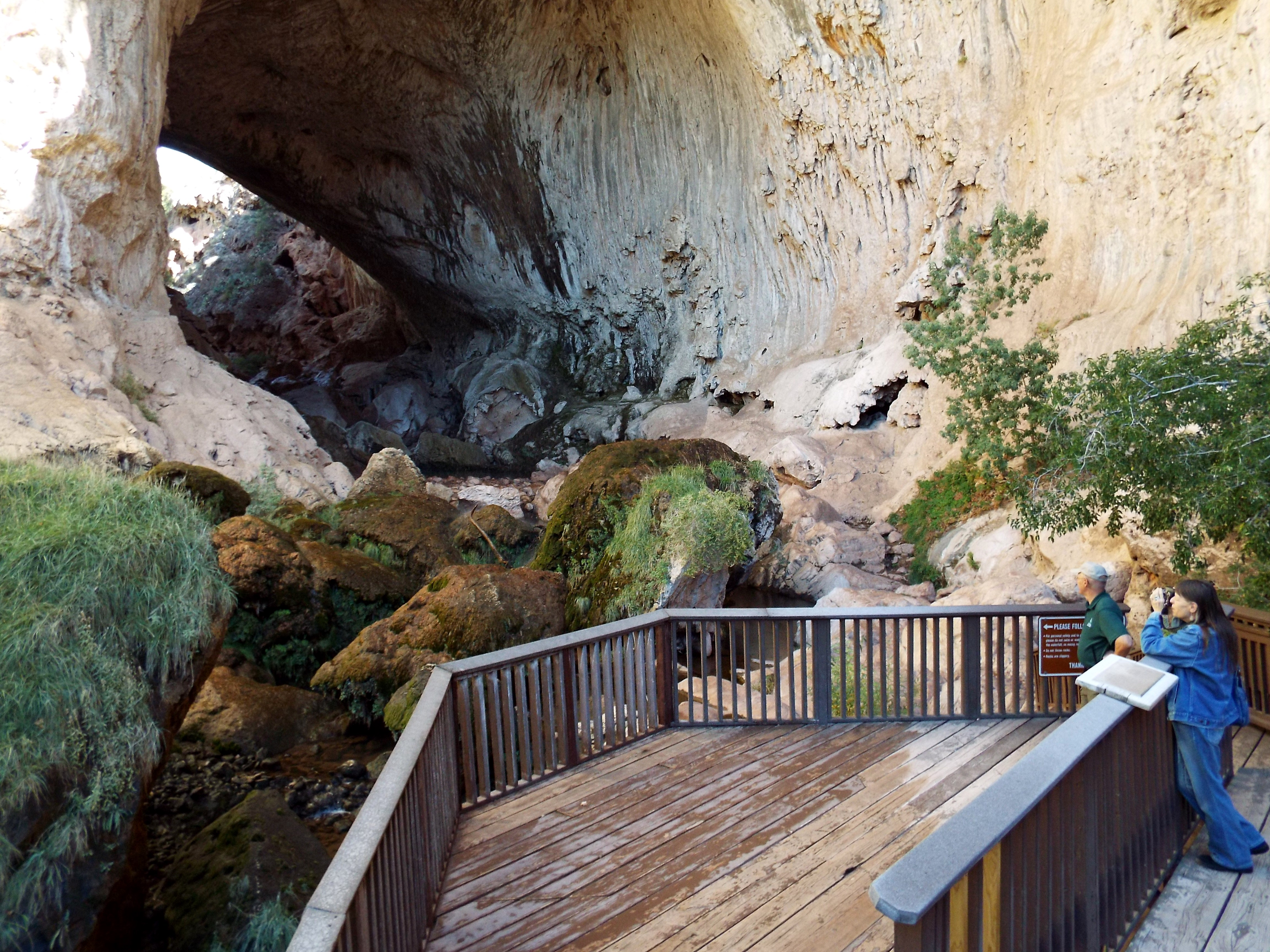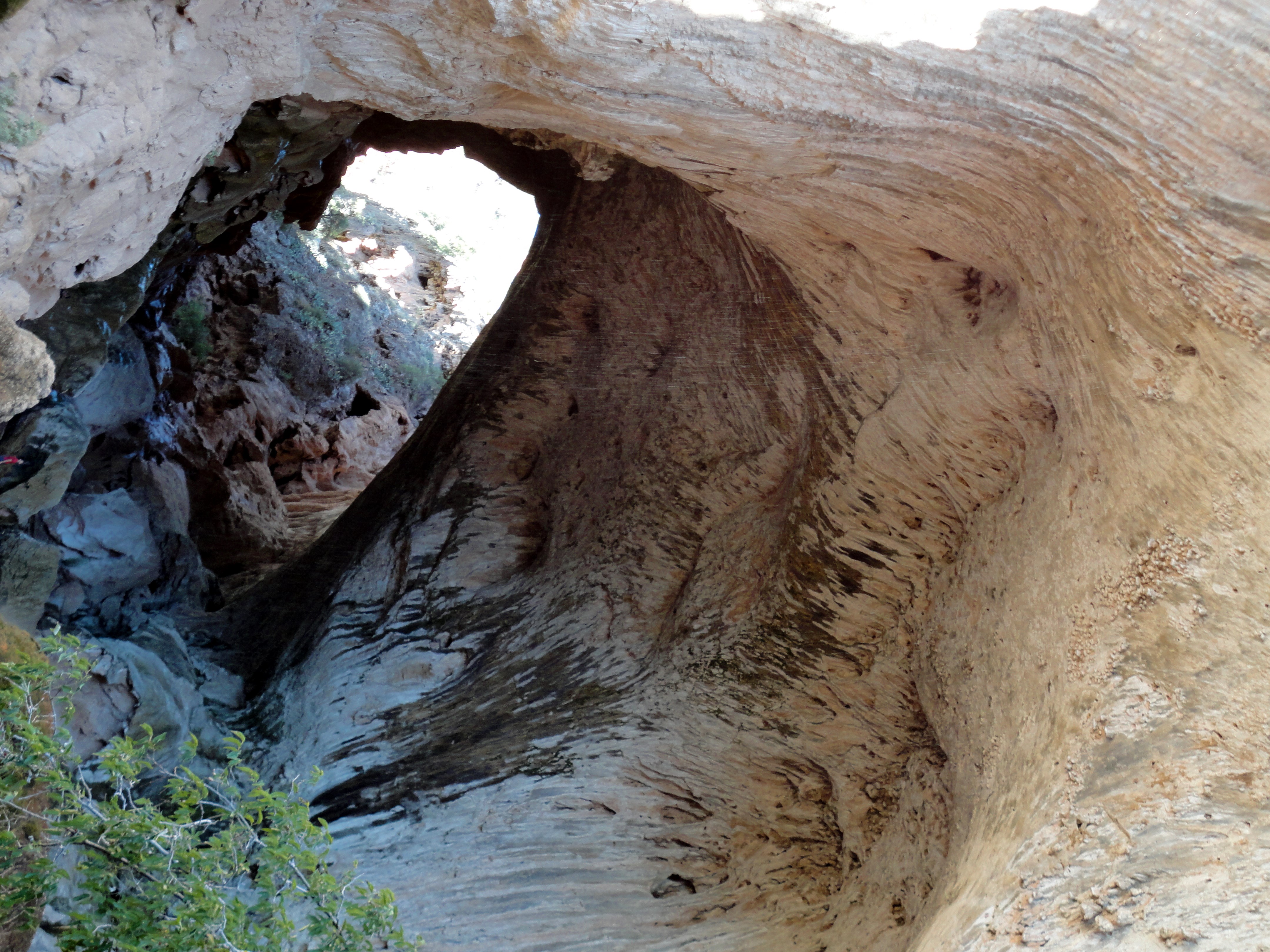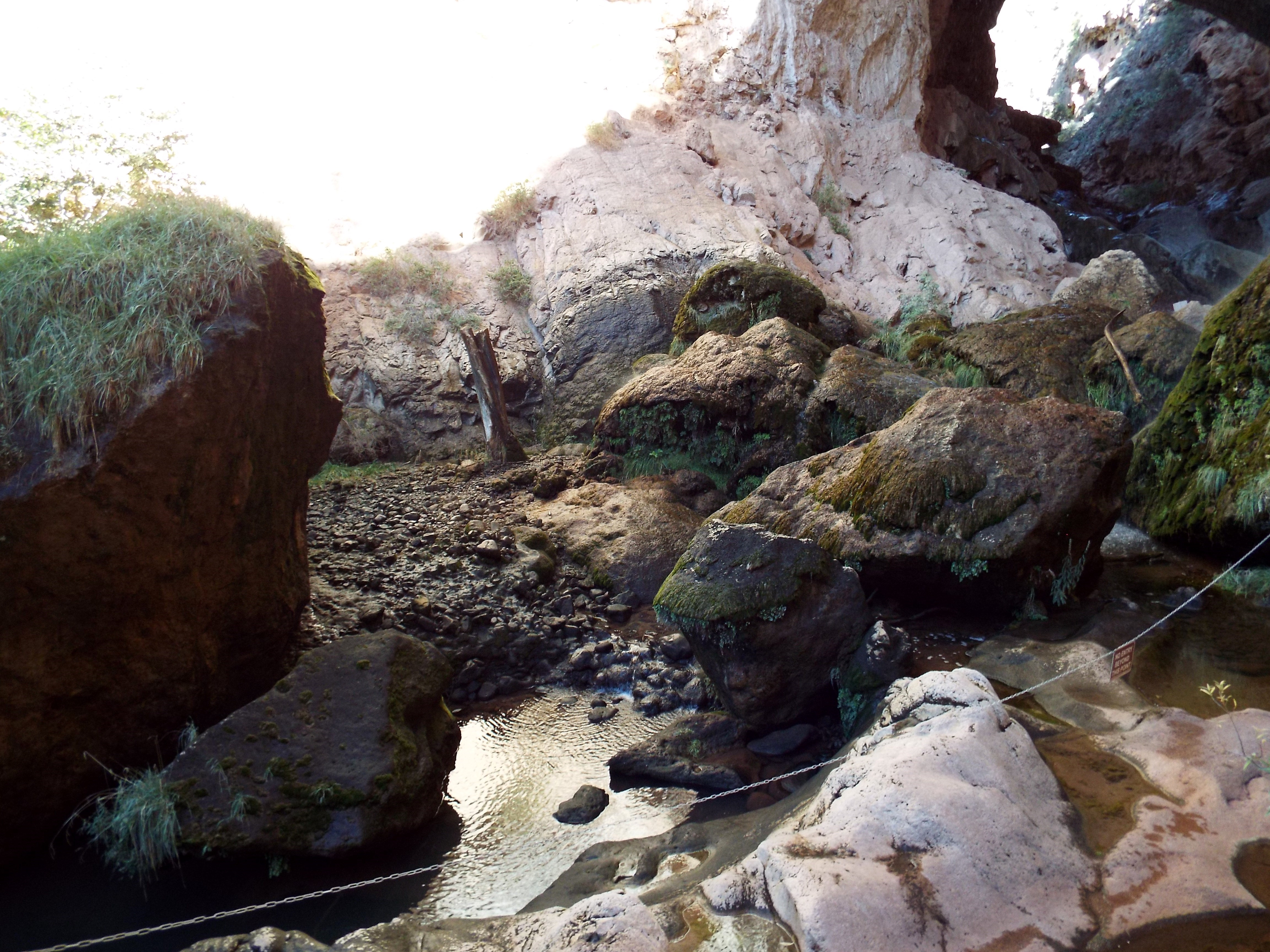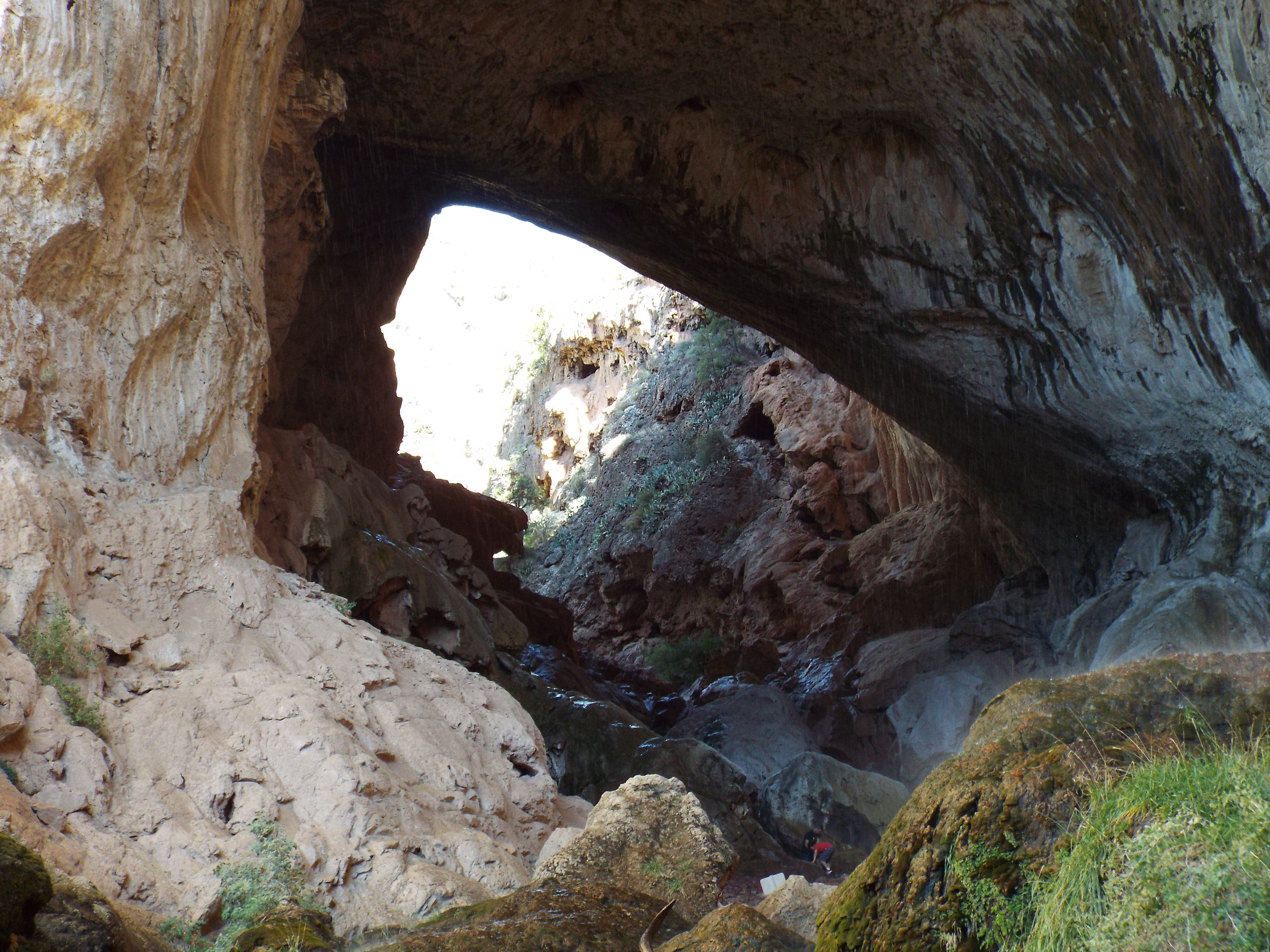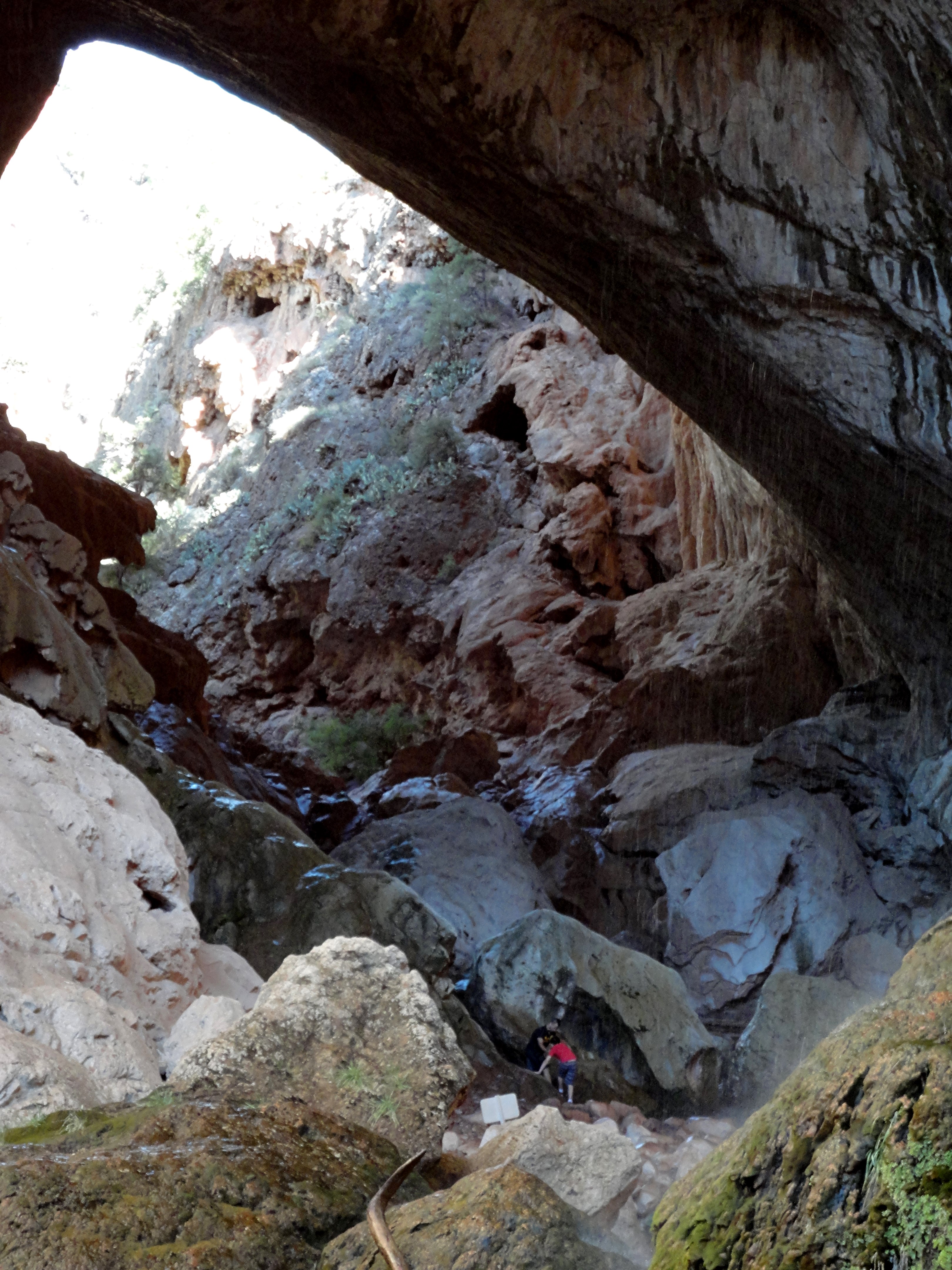 It's hard to see, but there's a waterfall that runs down from the top.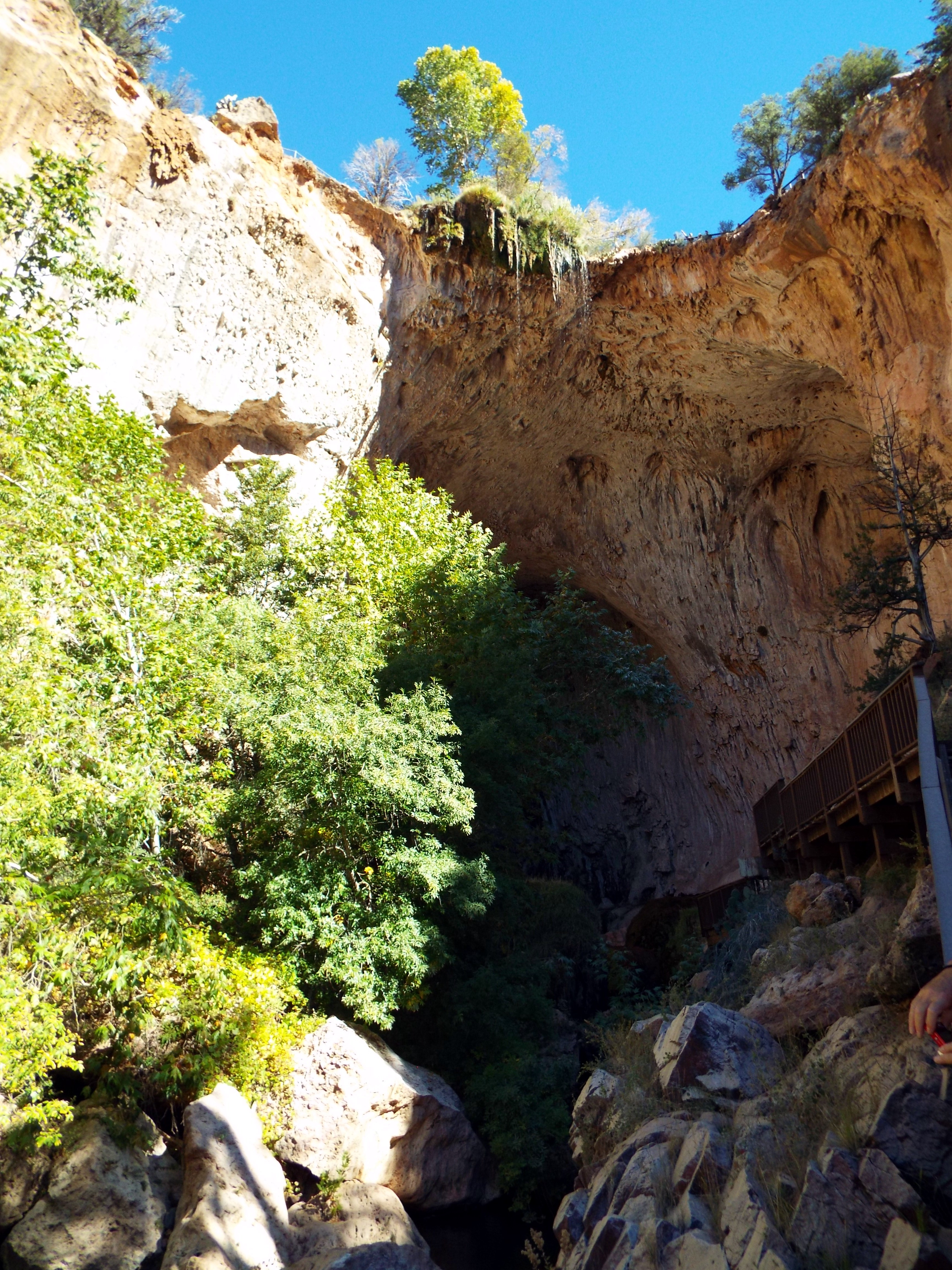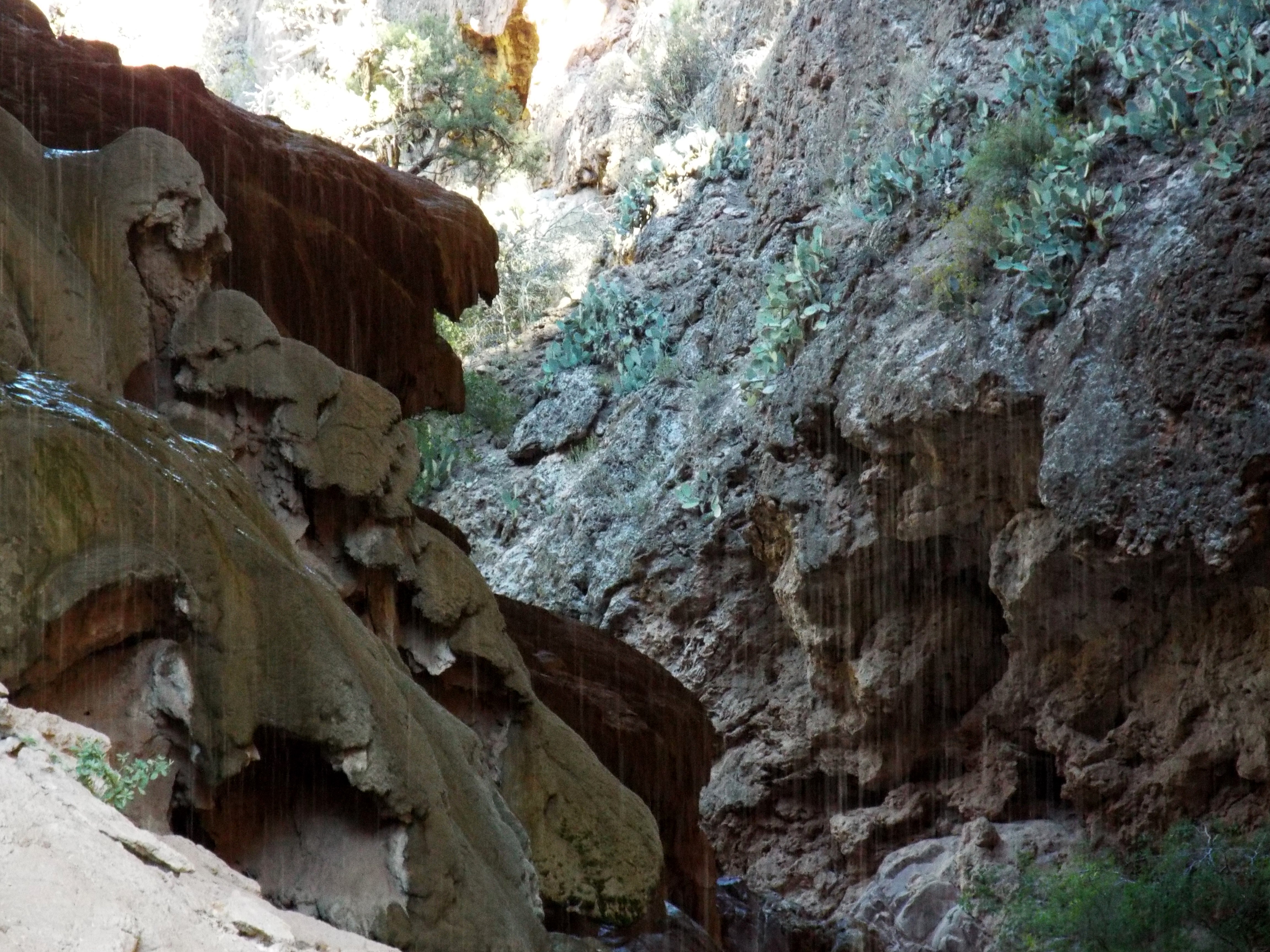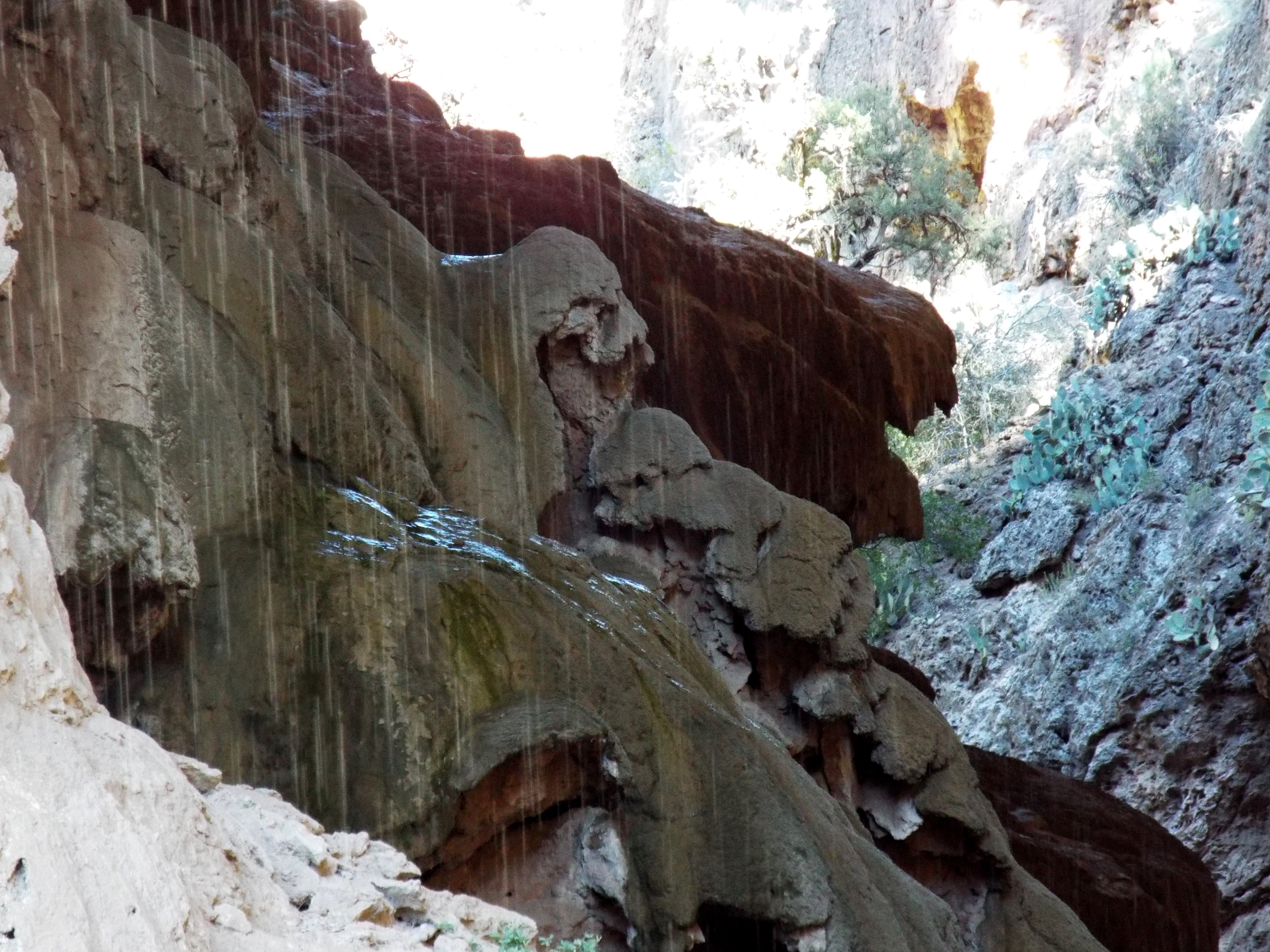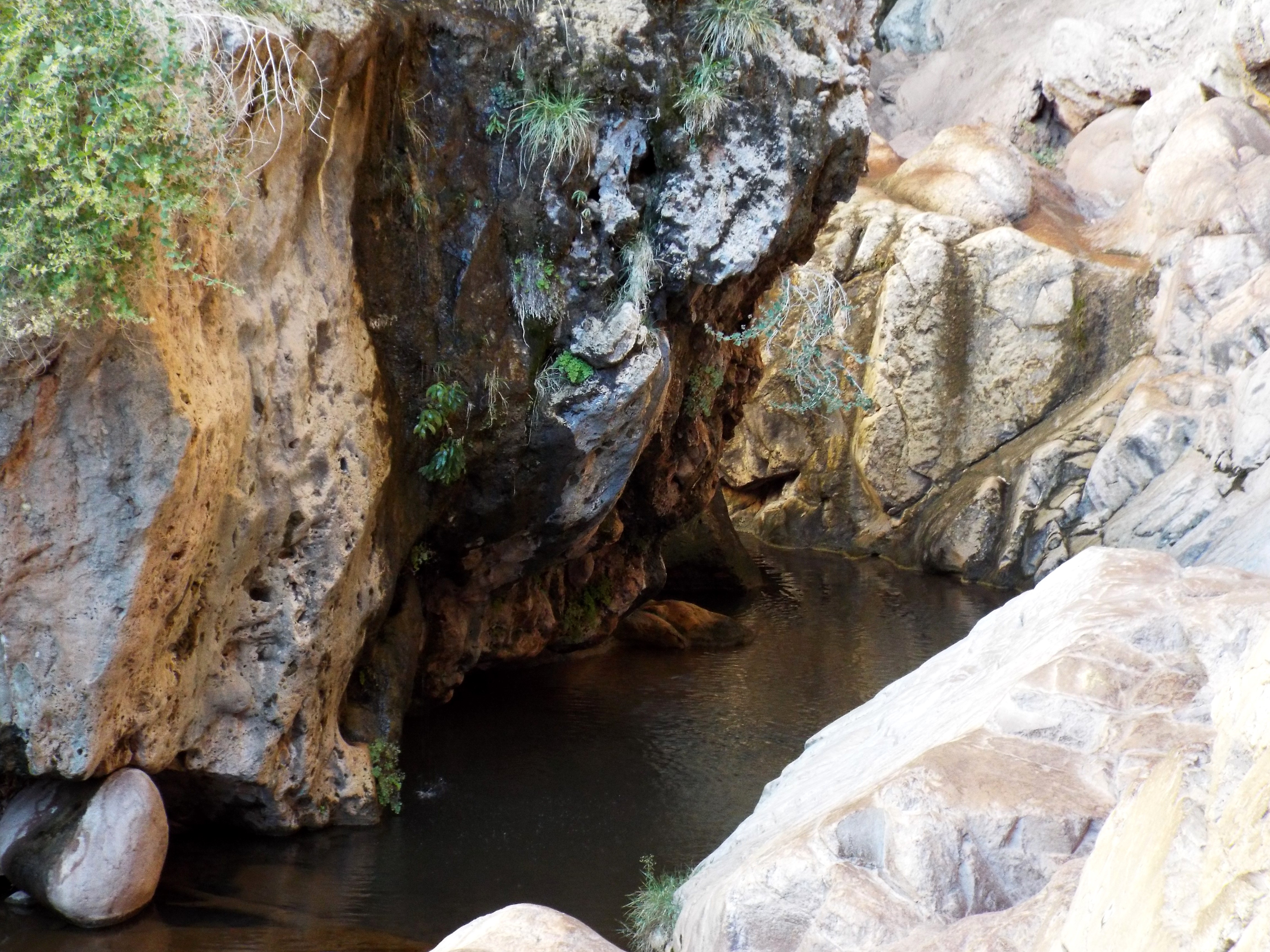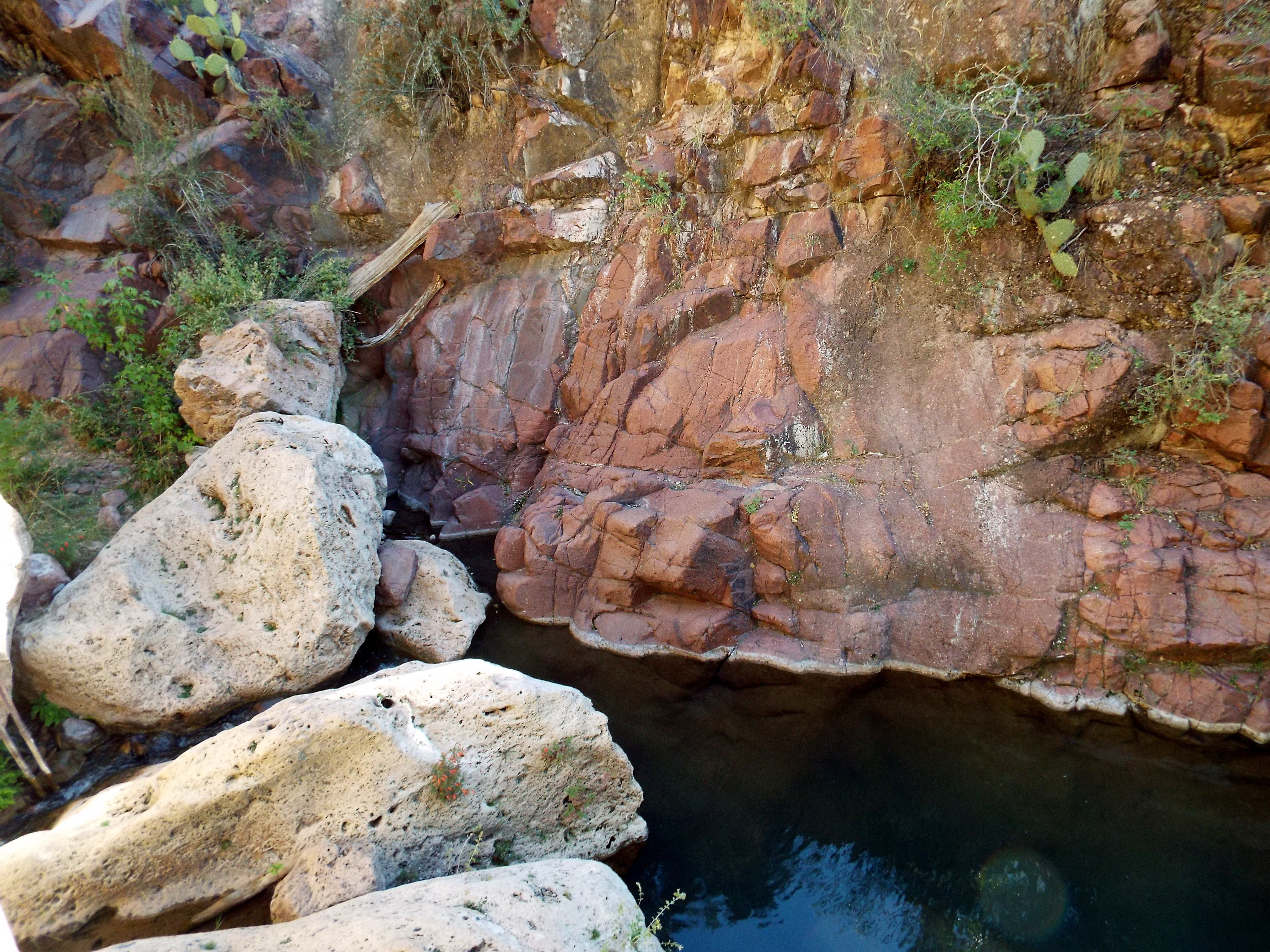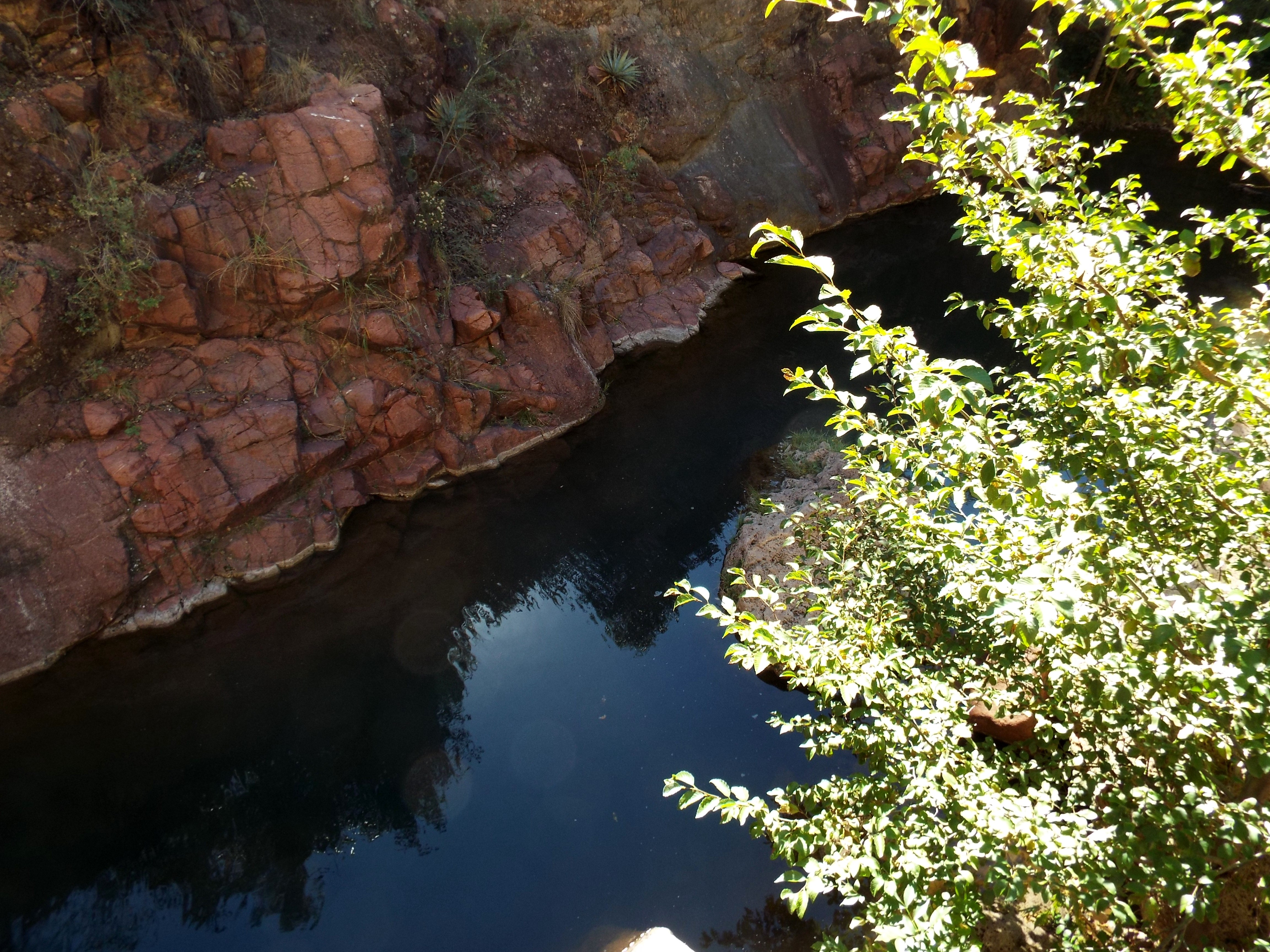 This looks like the old canyon trail.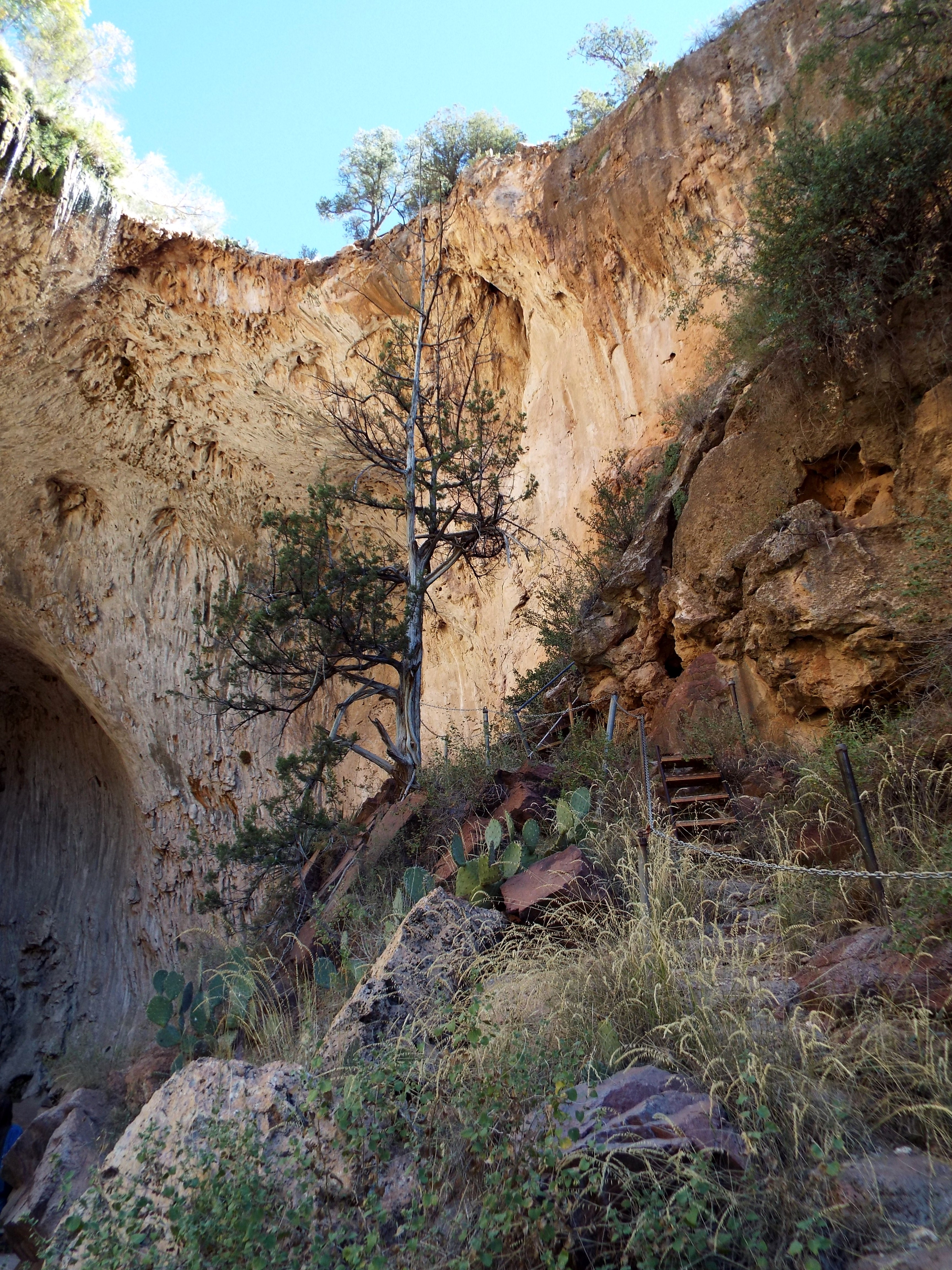 Lastly, I didn't notice this until I got home and downloaded the photos. In the rocks, I actually see a face. Look closely and see if you see the eyes and nose.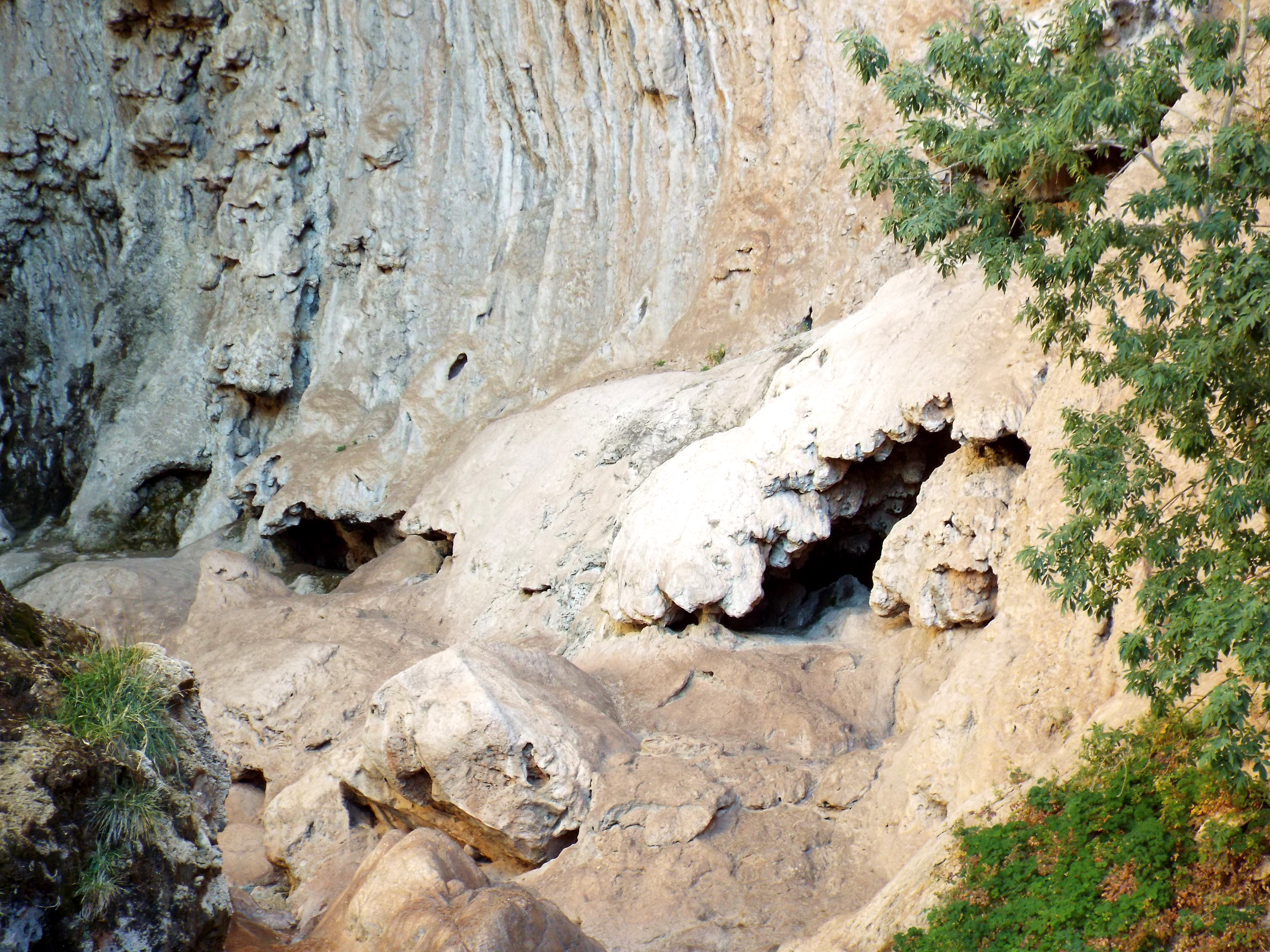 Well, I have a lot more photos but I don't want to bore you with too many. I hope you like the photos I shared here.