Grandma Pat Tales & The Forgotten Tomb
24 Wednesday May 2017
I know, it sounds like these books go together, doesn't it? Like a series set back in the 1960's. Well, they aren't related except that the two Grandma Pat Tales books were written by my mother-in-law, and The Forgotten Tomb was written by me.
The other thing they have in common–they were all published in the past few days.
Grandma Pat Tales are told in two books/volumes. The first is Happily Ever After and the second is In The Deep Dark Woods. Here's the description of both books:
The timeless stories in Grandma Pat Tales are a delightful collection of young children stories lovingly created and written by our mother, Patricia Finlay, who over her many years serving as a primary school volunteer, entertained and captivated the minds of hundreds of young school children with her fairytale images.
Happily Ever After and In The Deep Dark Woods are children's books with dozens of stories of various lengths, ranging from 1 to 30 pages each.
The Forgotten Tomb is the fourth book in my Outsiders mystery series. Here's what the book is about:
Seventy-nine-year-old Fabienne Laurent's biggest fear is that her family will notice her memory problems are getting worse. If they do, she's sure they'll send her to live in a nursing home, away from everyone and everything she loves. That's what she and her husband did when her own mother's dementia caused them too much grief. Not taking care of her mother the way a daughter should is one of her biggest regrets, but she can't undo the past. At best, she can keep her own family from making the same mistake, at least until they have no choice.
With that decision made, she'll have to cover up her illness as long as possible. Maybe that won't be a problem. They haven't noticed, so far . . . . But, she soon discovers it might not be as easy as she'd hoped. While helping her daughter and son-in-law renovate their new hotel in the small French village of Reynier, she finds mysterious journals that lead them to the unearthing of an old tomb deep inside the town's caves—and also to the remains of a woman who was murdered twenty years ago. That discovery turns her world upside down, because Fabienne not only knew the victim, but also had a motive to kill her. She must find a way to recover lost memories and convince herself and everyone else that she didn't do it.
The Forgotten Tomb is a story about family bonds, aging, regrets, trust, and forgiveness.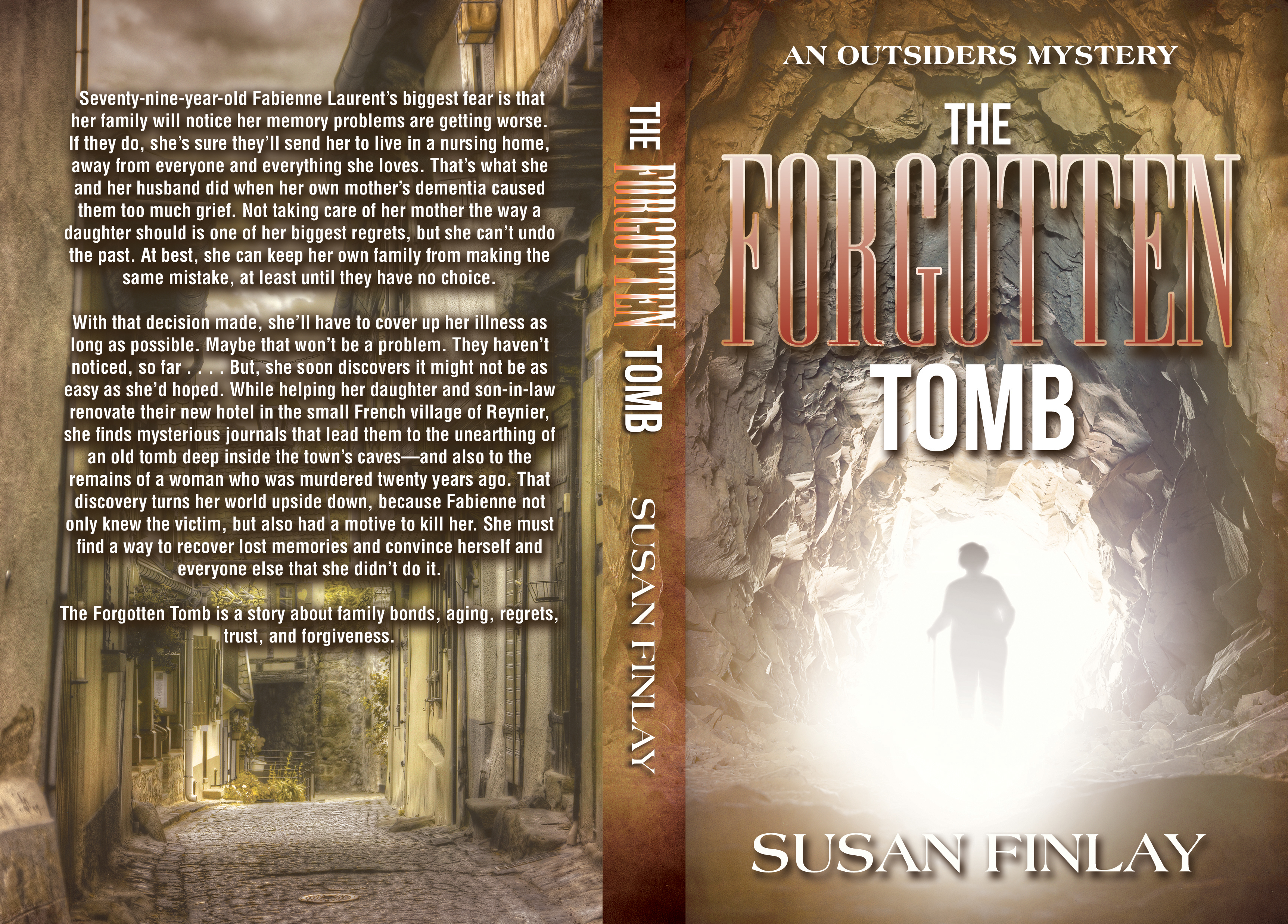 I hope you'll check out these books on Amazon and get your copies or buy them for a friend or family member. All three books are available in paperback format and in Kindle format.