It's Here! Breadcrumbs and Bombs Is Published
08 Monday Jan 2018
The exciting day–release day–is finally here! My new historical mystery novel, Breadcrumbs and Bombs, makes its debut today!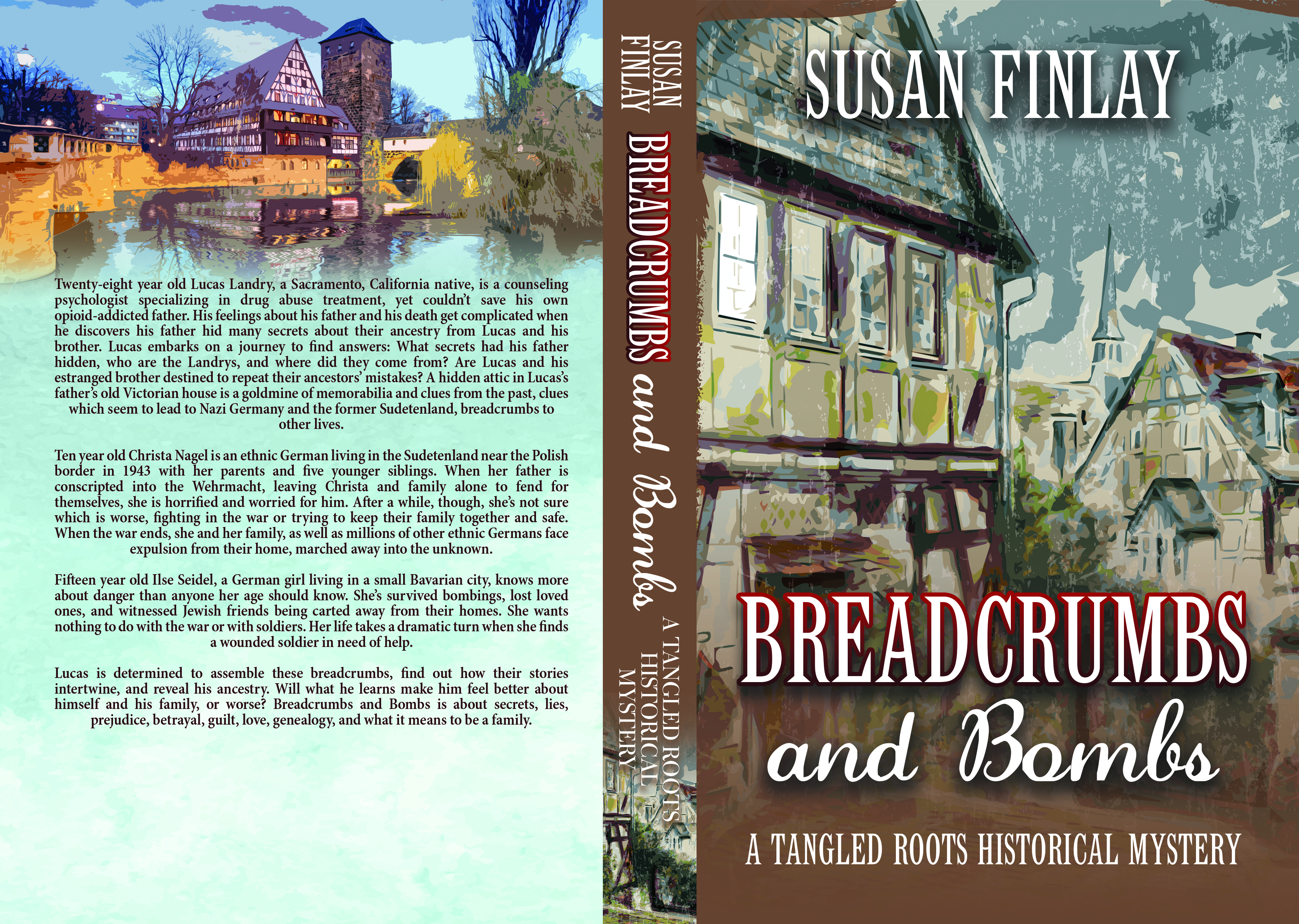 You don't have to have read any of my other books to enjoy this new book. It's a brand new book, the first in a brand new series called the Tangled Roots Series. What's it about?
Well, it's about genealogy, for one. A young psychologist inherits his father's house and along with it, an attic filled with diaries, photos, and memorabilia going back many generations. He begins exploring and wondering who his ancestors were and where he came from.
But it's also a story about what it was like living in Germany and the former Sudetenland during and after World War II. Through the protagonist's research and reading diaries left behind by two young girls, the reader is drawn into their compelling, and often sad, stories.
The book is available on Amazon.com. It's still in the publishing process, so it might take a few hours to show up everywhere, but it's already showing on the U.S., U.K., and Germany websites. I hope you will get your copy and tell your friends!