Sun City West Auto Show in Pictures
12 Monday Feb 2018
Last Saturday my husband and I attended a huge event in Sun City West. It was the Automobile Restoration Club Auto Show held in the parking lot of one of the recreation centers. It was crowded with people, but not too crowded to get up close to the cars. This was a major event, with people coming from all over the Phoenix area.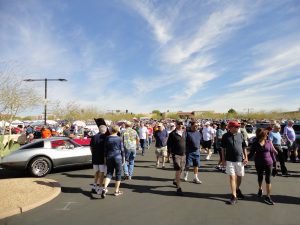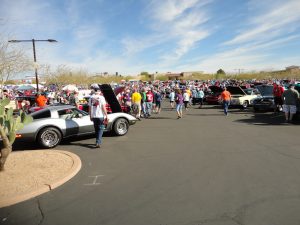 We saw what looked like news helicopters flying overhead a few times, too.
Fun old songs from the sixties blared over speakers, and sometimes we heard people singing along softly (we may have done it, too).
I took more than eighty photos of the cars and of the crowd. I wanted to share some of those with you. My favorite car was the Delorean. It looked exactly like the time traveling car in the 'Back to the Future' movies.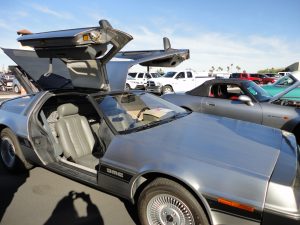 Here are some other cool cars: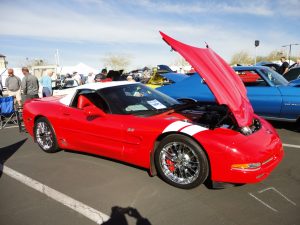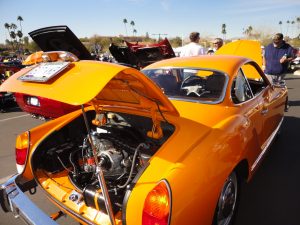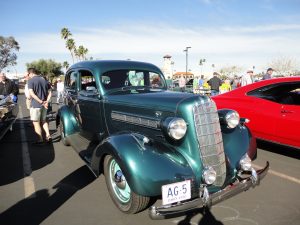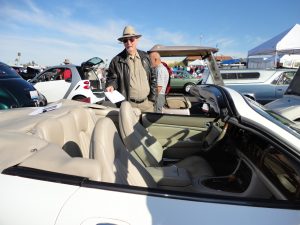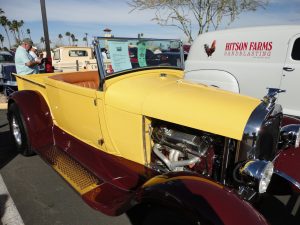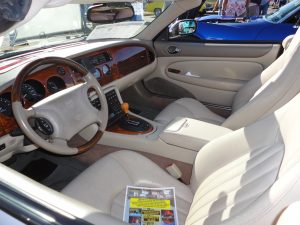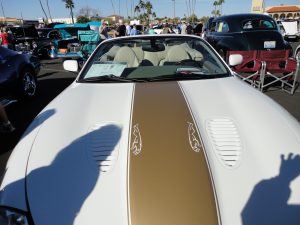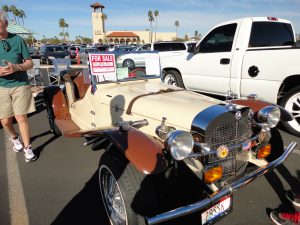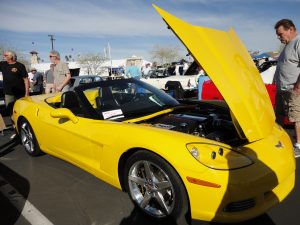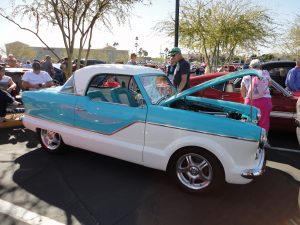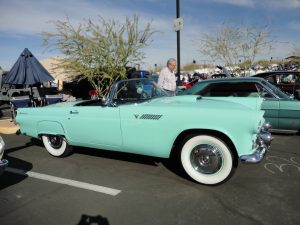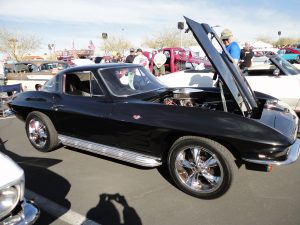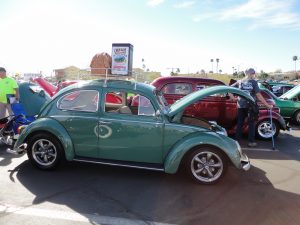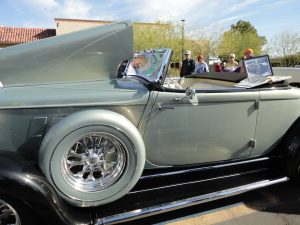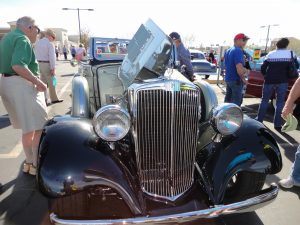 Lastly, here's my second favorite car from the show. I don't know what the make or model is, but I think it's pretty cool looking.