Meet the Author, Susan Finlay, in Arizona
29 Monday Oct 2018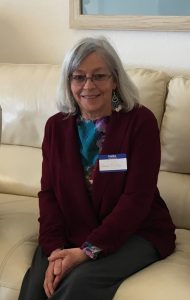 Guess what? I'm really excited to let you know I'll be presenting a book talk at the RH Johnson Social Hall East in the RH Johnson Recreation Center in Sun City West, Arizona on Tuesday, November 13, 2018, from 10 AM to Noon (approximately). I really, really hope you can come to my book talking/signing event and learn about my books and my writing practices.
My last book talk was a year ago in Sun City, about seven miles from Sun City West. It was fun, but a little scary, as they always are for me. As an introvert, public speaking isn't easy for me, but I push myself to overcome my stage-fright. It might seem strange, but I find speaking to bigger audiences is easier than smaller audiences. I'd love to have big audience full of smiling faces. I'd love to see old friends and make new friends. There's nothing better than an audience of readers who will ask lots of questions and encourage me to talk. The more questions the better, so come prepared with your questions.
Let's make this a fun and exciting experience for us all. Come on, Sun City, Sun City West, Surprise, and Sun City Grand residents! Come join in the fun!
Hope to see you on November 13th.