Would You Move to a Secret Town?
09 Sunday Jun 2019
I'm working on several new novels–sequels to books in four of my five series–but the one moving along most quickly is The Secret Town. It's a suspense novel and the sequel to Liars' Games, which I wrote several years ago.
Liars' Games is a story about Juliet Powell, a former child-prodigy and math professor who is stuck in Witness Protection. She wants her old life back—the life where she was in love and happy, the life where she was safe and sheltered, the life where she was well-respected and admired. What she has, instead, is a life in hiding and only partially protected under the witness protection program. She tells herself she will eventually adapt to her new life, but with each new identity comes more stories and more chances of getting them entangled. She's getting further and further away from who she really is.
When she blows her cover yet again, her handler warns her this is her last chance. She needs to blend in like a chameleon and play the game, but how can someone who has always believed in honesty suddenly become a convincing liar?
Compounding her problem with this new move, a political maneuver not of her choice and not within the usual rules of witness protection, ensconces her in the role of principal at a Denver high school full of gangs, drug dealers, and disgruntled employees. And then, when she discovers that a stranger is watching her and her young son, and her handler can't or won't move her, she must decide whether to run away and take her chances, or stay and fight to make the school safer.
After Liars' Games, the protagonist and her family went into deeper hiding. As an experiment, I sent them to France, to the small cave-infested town of Reynier and had them living in a troglo near some of the characters in my Outsiders series (this book is Winter Tears). This was fun for me–I got to have characters from two different series co-mingling for a little while.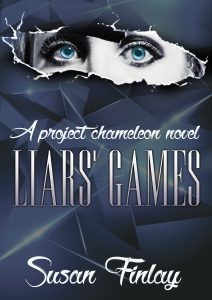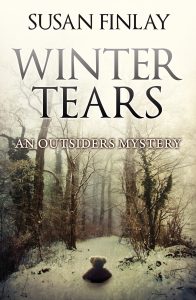 Juliet, aka Claire, and her family left France at the end of the book, and I've left them dangling. (Oh the things we writers put our characters through.)
In this new book, The Secret Town, Juliet/Claire and family will finally have a place to call home, a place that is off-the-grid, a community for people who need to hide, too. Will this be their 'happily-ever-after'? I'm only six chapters in, so far, and I can't tell you how it will end (though I have a pretty good idea), but I can tell you I'm having fun writing this one. It might have some political elements to it, and it will surely have some suspense. Might even be called a thriller.
The idea for the story actually came to me while my husband and I were driving our daughter across country to move her to the university where she would be working on her graduate degree. Along the freeway, one evening, in a forested area, we saw a road sign for an exit onto 'Secret Town Road'. My daughter and I wanted to take that exit, but we couldn't because it was a holiday and we hadn't found a hotel yet and it was getting dark soon.
My husband kept driving, and my brain started churning. By the time we found a hotel, I had started scribbling notes for a story idea into my notepad I carry in my purse.
I hope to finish this book in a few months. After this one, I will concentrate on one of three: either the sequel to The Handyman; the fifth book in my Outsiders series; or the third book in my Tangled Roots historical mystery series. I'd prefer to write them all, simultaneously, but not sure if I can do that.