Germany's Dachau Concentration Camp, A Photo Essay, Part III
28 Sunday Jul 2019
It's hard to say what part of the concentration camp was more disturbing. When we left the main part of the memorial site, we thought we had seen the whole camp. Crossing the small bridge across a creek into a lovely wooded area felt like we were entering a park. Boy, were we in for a surprise.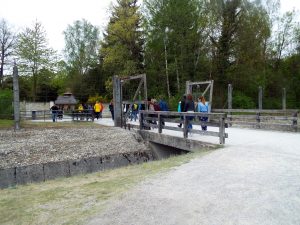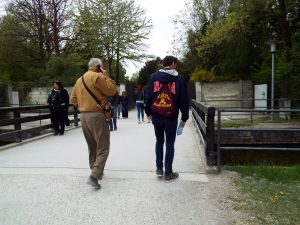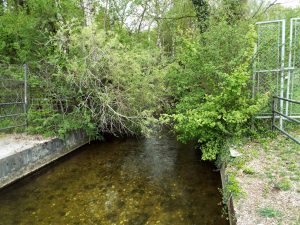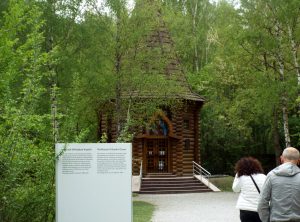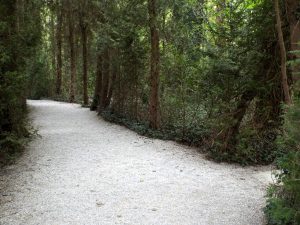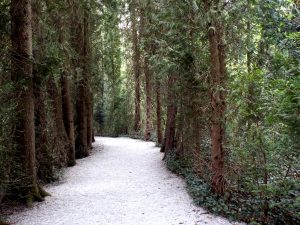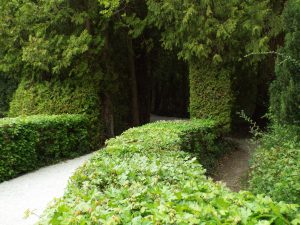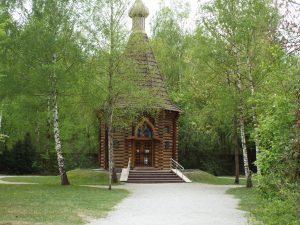 Looks lovely, doesn't it? I wanted to explore those paths, but we never did it. Instead, we followed the crowd toward the buildings.
Before I get to those, I wanted to tell you a little more about Dachau. Something you might not know about Dachau (or other concentration camps) is, according to the museum, the first prisoners of Dachau were opponents of the political regime, communists, social democrats, trade unionists. Later, prisoners also included Jews, homosexuals, gypsies, priests, and members of Jehovah's Witness.
Apparently, from what I gather, Dachau didn't have as many women and children as other camps. I'm not sure why.
As we made our way toward the lovely brick buildings, it felt like we in Hansel and Gretel's fairytale, it soon dawning on us what we were about to see.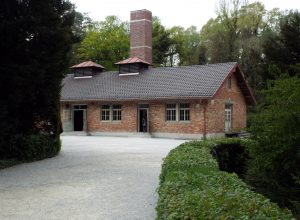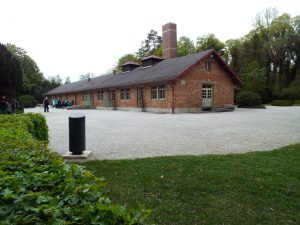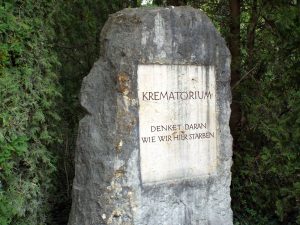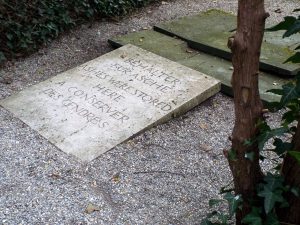 Inside the crematorium, I was close to tears.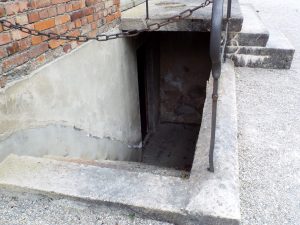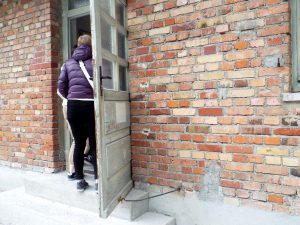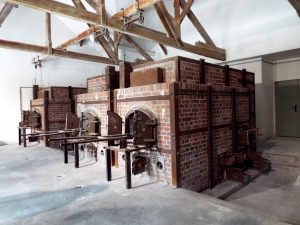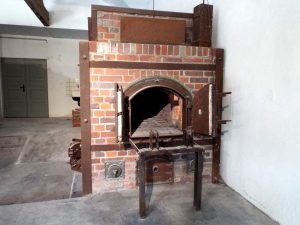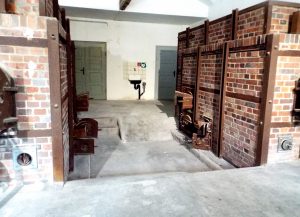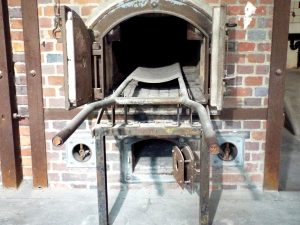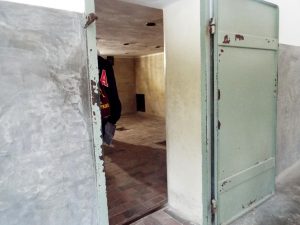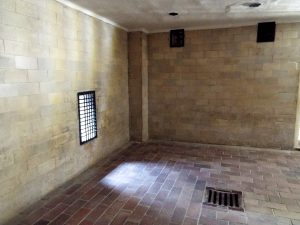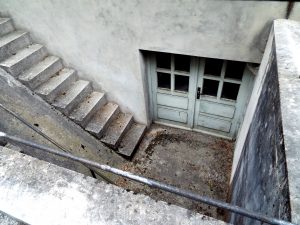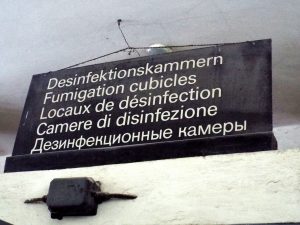 The last building, I think, was also a crematorium.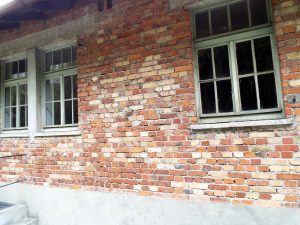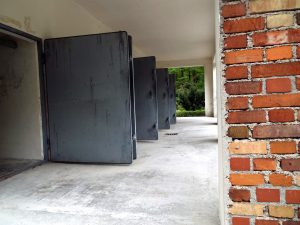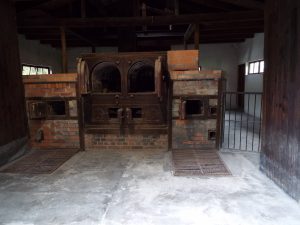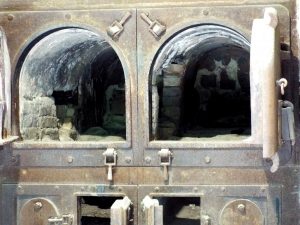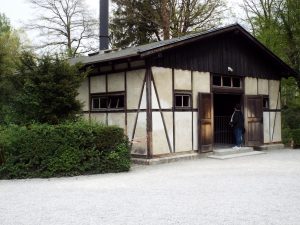 I saw an article on the internet that said Dachau had the Zyklon B that was used in gas chambers in other concentration camps, but it was not used for mass extermination in Dachau. The prisoners were executed (usually by hanging) in front of the ovens.
It was a sobering experience to tour a former concentration camp, but I'm glad I did it. I learned a lot and gained some visuals that could help me when writing more of my historical novels set during WWII.
https://www.amazon.com/gp/product/B078W9KRC5