Sequels, Sequels, and More Sequels
19 Thursday Sep 2019
I currently have five book series, three of which have multiple sequels. One of my early series is finally getting its sequel. That sequel is The Secret Town: A Project Chameleon Novel.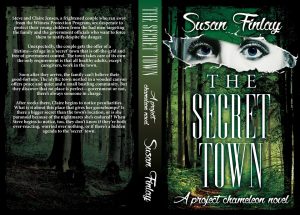 My editor is almost half way through the edits for The Secret Town, so it should only be a couple more weeks until I receive his edits, make changes, and proofread the book. I'm super excited that the book is almost ready.
In the meantime, I've been thinking of sequels for my other series. I've been working like crazy on the plans for Berlin and Betrayal: A Tangled Roots Mystery. I have so much of it figured out, that I feel like I've already written it. I told my editor this morning that I'm starting to write the book this afternoon.
He was shocked. He said, "You better not finish that book before I finish editing the current book." Then he laughed, knowing I don't write that fast.
Also in the works is the fifth book in my Outsiders series. Of course I haven't forgotten my favorite, The Handyman, which is way past due for a sequel.
I think I need to write faster!