Looking for Something to Read for FREE?
27 Tuesday Apr 2021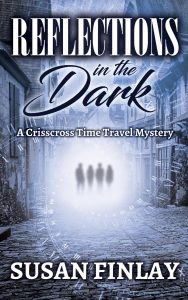 Surprise! My newest time travel mystery novel, 
Reflections in the Dark
, is on special for free in Kindle format on all Amazon websites around the world for a limited time. It's doing great in the U.S., Germany, the U.K., France, Japan, Australia, and Canada right now.
Also, in the U.S., Amazon also has the paperback version on special for $9.73. It's regularly priced at $14.99. I'm not sure how long the paperback version will be discounted.
I hope you'll get your copy of the book and tell your friends. Let's keep the momentum going and get this book flying off the shelf, so to speak!
Here's the book cover and description: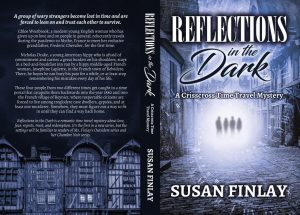 A group of wary strangers become lost in time and are forced to lean on and trust each other to survive.
Chloe Westbrook, a modern young English woman who has given up on love and on people in general, reluctantly travels during the pandemic to Mythe, France to meet her reclusive grandfather, Frederic Chevalier, for the first time.
Nicholas Drake, a young American hippy who is afraid of commitment and carries a great burden on his shoulders, stays in a bed-and-breakfast inn run by a hippy middle-aged French woman, Josephine Lapierre, in the French town of Belvidere. There, he hopes he can bury his past for a while, or at least stop remembering his mistakes every day of his life.
These four people from two different times get caught in a time portal that catapults them backwards into the year 1880 and into the French village of Reynier, where respectable citizens are forced to live among troglodyte cave dwellers, gypsies, and at least one murderer.  Somehow, they must figure out a way to fit in until they can find a way back home.
Reflections in the Dark is a romantic time travel mystery about love, fear, regrets, trust, and redemption. It's the first in a new series, but the settings will be familiar to readers of Ms. Finlay's Outsiders series and her Chambre Noir series.
Also, all thirteen of my novels are available to read for free if you are a member of Amazon's Kindle Unlimited Program. I hope you check them out!