Free Kindle Books–Two Books Free for the Next Five Days
17 Tuesday Aug 2021
To celebrate the publication of my fourteenth novel, Berlin and Betrayal, I've put two of my earlier books on special for free in Kindle format. I hope you'll get copies of both books and tell your friends.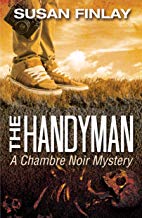 The Handyman:
Joshua Clayton abandons his lavish vacation in Paris when a terrible betrayal forces him to take inventory of his life. Avoiding going home, he accepts a temporary job as handyman for an elderly woman, Paulette Lapierre, in a small French village, but ends up as her caregiver in the final days of her life.
When he stumbles across human remains on Paulette's property, the secrets she had hoped would die with her come to the surface. A decades old murder filled with lies, love, and twists draws Joshua into the investigation. But the deeper he goes, the more nothing is as it appears.
Joshua and Paulette must race to find the killer before the killer finds them.
The Handyman is the first book in a new mystery, thriller and suspense series. The second book is in the works.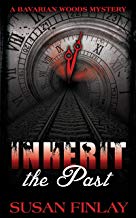 Inherit the Past:
When laid-off California architect, Max Hollander, inherits his grandparents' house in Bavaria, it seems like the perfect opportunity to start over. If all goes well, he'll sell it and make enough money to tide him over. More importantly, he hopes taking his antagonistic son Ryan on the trip will help rebuild their trust in each other and maybe even give them a chance to investigate a longstanding mystery that has haunted their family.
Twenty years ago while Max's mother was staying at her parents' house in Riesen, Germany, she and her father disappeared, never to be heard from again. Now, as they search unsuccessfully for that same house, Max and Ryan become lost until they serendipitously meet three Germans who help them find it. But their luck is short-lived: before day's end they will get swept back in time . . . with no way to return to the present.
Realizing the same thing may have happened to his missing relatives, Max and companions set out to find them. Their quest soon embroils the hapless group in a murder investigation that widens the rift between father and son and places both lives in danger.
Inherit the Past is a story of family, love/relationships, guilt, and redemption. It's the first book in a time travel historical mystery series. The second book is already out, and it's 'Tanglewood Grotto'. The third book is in the works.