About Bohemia and Broken Hearts
03 Monday Apr 2023
My newest novel, Bohemia and Broken Hearts, is a dual-timeline story set during August 2022 and during the early part of WWII, 1938-1940. It's sequel will continue through the war and afterwards. The story is complicated, with both timelines equally important and detailed.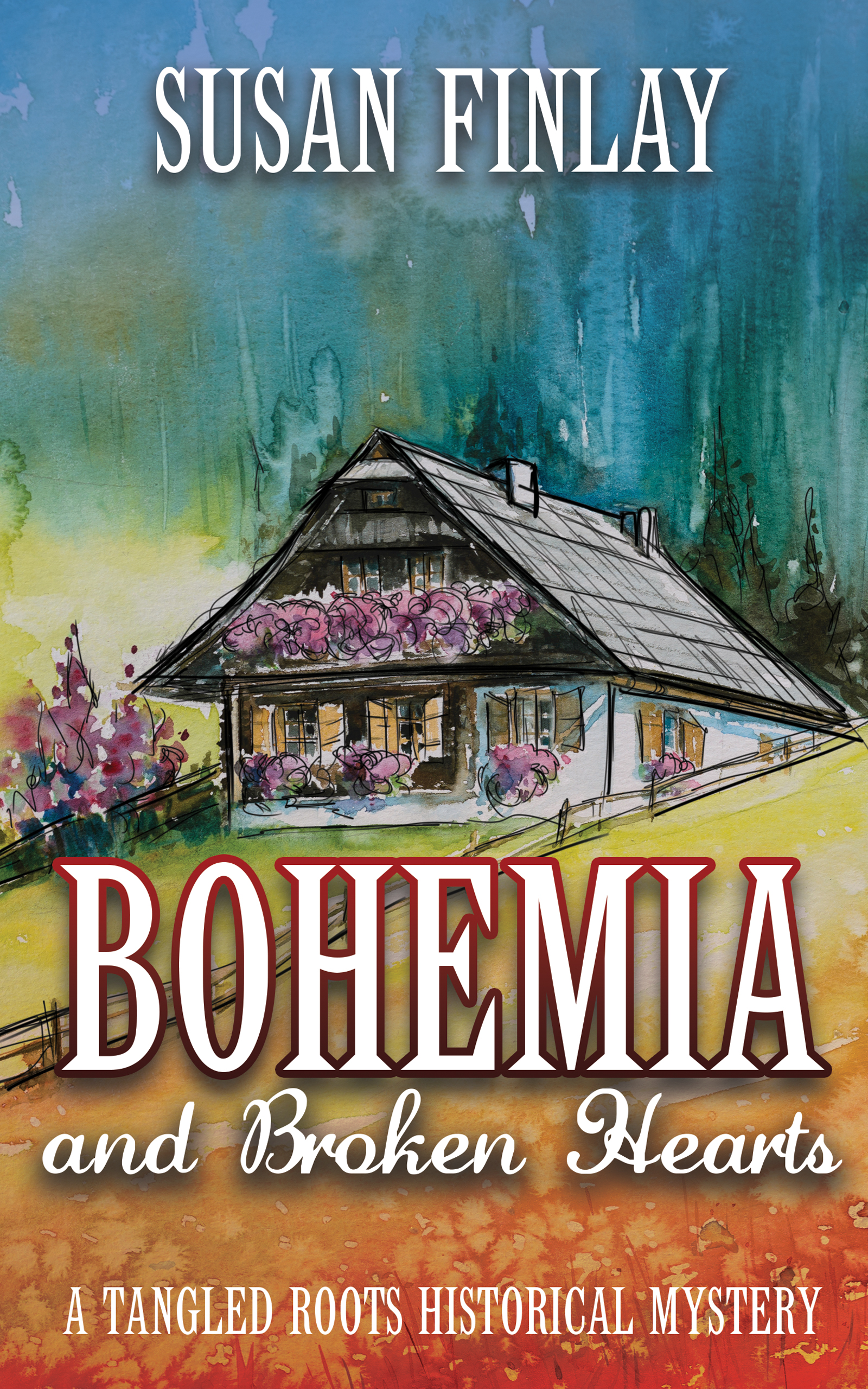 Here's the back cover blurb:
Bohemia and Broken Hearts is a poignant and gripping genealogical mystery that explores the intricate threads of family relationships, love, trust, and war. Lucas Landry, a Californian, moved to Germany with his wife and children to explore his paternal ancestry but a recent event has left him disenchanted with genealogy. When his brother Seth discovers some surprising information about their mother's ancestry, Lucas reluctantly embarks on a journey to the Czech Republic to uncover the truth. However, what seems like a simple trip becomes a maze of unforeseen problems that Lucas could not have predicted.
Alternating with Lucas's story are the tales of his ancestors, Simon Muskowsky and Marie, who find themselves trapped in WWII in the tiny village of Klein Mohrau, Sudetenland. Their love story unfolds amidst the chaos of war and the struggles of daily life. As Lucas delves deeper into his family's history, he discovers more about his mother's ancestry and his own roots. However, what he truly longs for is to mend his shattered marriage and reunite with his wife and children.
Bohemia and Broken Hearts is a beautifully written novel that weaves together the past and present, revealing the intricate connections between generations. It is a must-read for fans of historical fiction, mystery, and family drama.