The Story Behind The Story: Inherit The Past
15 Friday Sep 2023
Many years ago, when I was in my 20's, my mother and I visited relatives in Germany. One of my mother's brothers drove us from Frankfurt, down south to Ingolstadt to visit one of their sisters. Along the way, we came to a doorway to the town of Nordlingen in Swabia, Bavaria, Germany.
My uncle stopped just long enough for us to get a glimpse into the medieval-looking town. We were expected at my aunt's house and didn't have time to explore. I was in awe of the town, from what I could see! Nordlingen is encircled by a tall, medieval wall. From the brief view, it felt like a fantasy, like I was seeing an amusement park with a re-creation of a medieval town, only this was real, not a re-creation. I promised myself I would one day go back to Germany and visit that town.
Flash forward to around 2005-2006. As a new writer, I wanted to write a historical mystery set in a fictional version of that town. Since I still hadn't been inside the town, I researched, researched, researched. I should tell you, Inherit the Past was my second or third book. I wrote it while I was living in Minnesota, but didn't publish it until several years later–in 2014 to be exact. I didn't publish those early books in the order they were written.
The history of Nordlingen is spectacular. I found this information online:
-Today, Nordlingen is one of only three towns in Germany that still have intact city walls.
-The Ofnet Caves near the town show that the site of present-day Nördlingen was already inhabited in the late Palaeonlithic.
-Stone buildings in the town contain millions of tiny diamonds, all less than 0.2 mm (0.008 in) across. The meteorite impact — from a 1 km-wide (0.6 mi) asteroid — that caused the Nördlinger Ries crater created an estimated 72,000 tons of these tiny diamonds when it impacted a local graphite deposit.
-Aerial scenes at the end of Willy Wonka and the Chocolate Factory were filmed in Nordlingen. Also, the main city in the film Attack the Titan was Nordlingen.
When I started planning my book, I quickly decided I wanted an American or two to travel to Nordlingen but in modern times. Almost immediately, I knew that the history of the town could easily inspire a time-travel story. Here is the gist of the story:
When laid-off California architect, Max Hollander, inherits his grandparents' house in Bavaria, it seems like the perfect opportunity to start over. If all goes well, he'll sell it and make enough money to tide him over. More importantly, he hopes taking his antagonistic son Ryan on the trip will help rebuild their trust in each other and maybe even give them a chance to investigate a longstanding mystery that has haunted their family. Twenty years ago while Max's mother was staying at her parents' house in Riesen, Germany, she and her father disappeared, never to be heard from again.
Now, as they search unsuccessfully for that same house, Max and Ryan become lost until they serendipitously meet three Germans who help them find it. But their luck is short-lived: before day's end they will get swept back in time . . . with no way to return to the present. Realizing the same thing may have happened to his missing relatives, Max and companions set out to find them. Their quest soon embroils the hapless group in a murder investigation that widens the rift between father and son and places both lives in danger.
Inherit the Past is a story of family, love/relationships, guilt, and redemption.
You might be wondering if I ever got to go back to Germany and visit Nordlingen. I did! In May of 2015. I insisted that we (my husband, our son, and our son's wife) walk all the way around the town on top of the wall's walkway. Here are a few of my photos.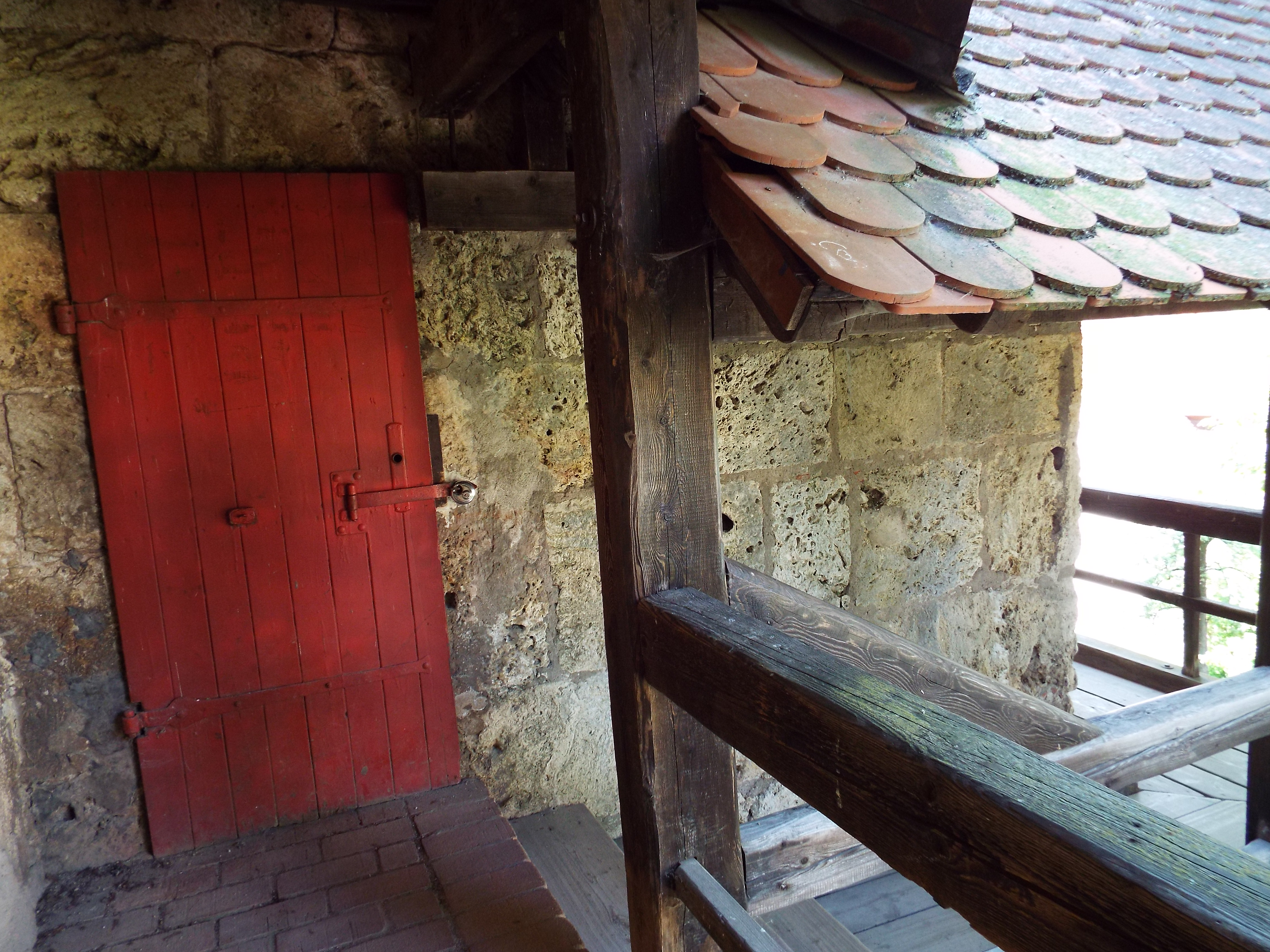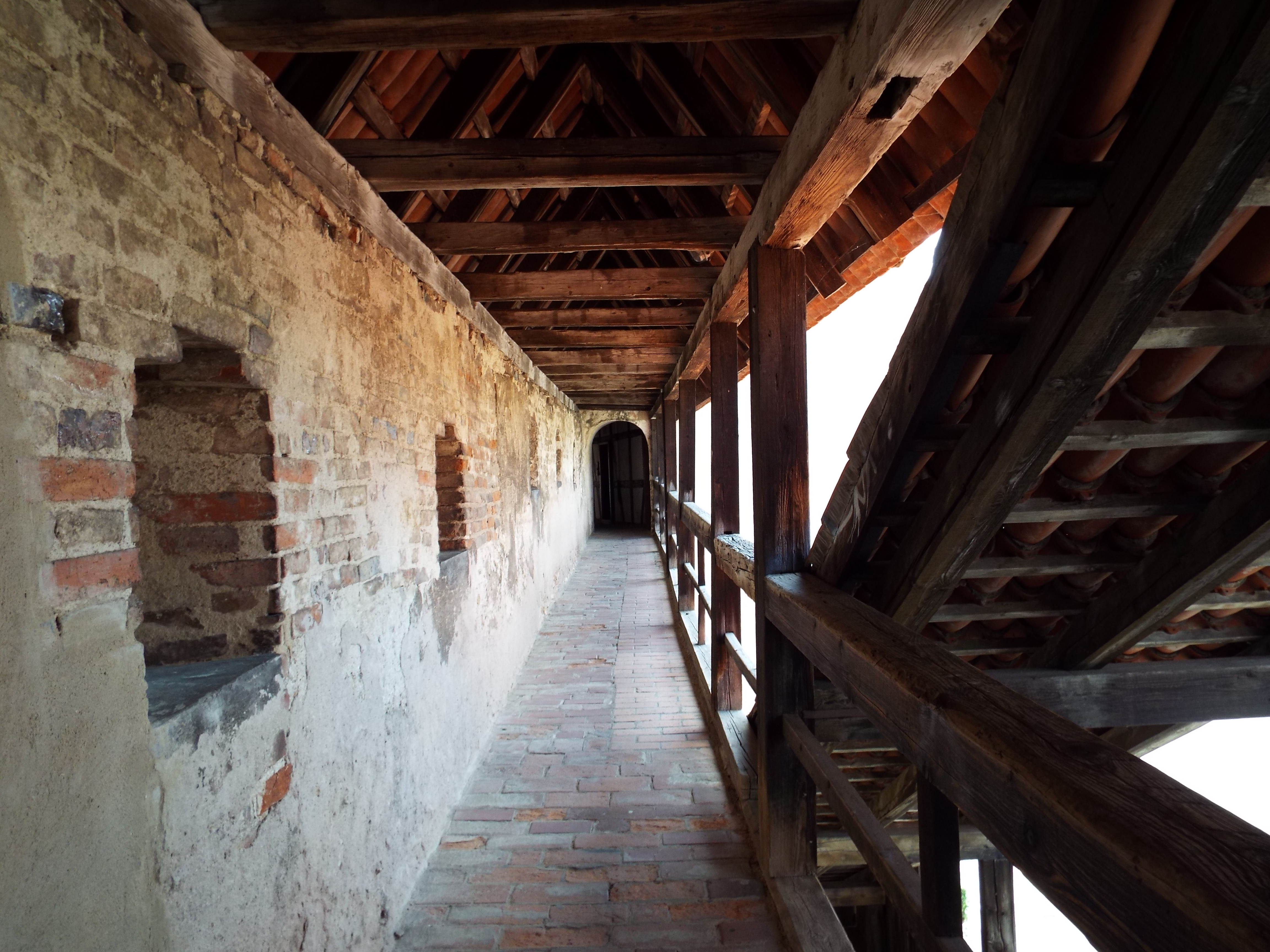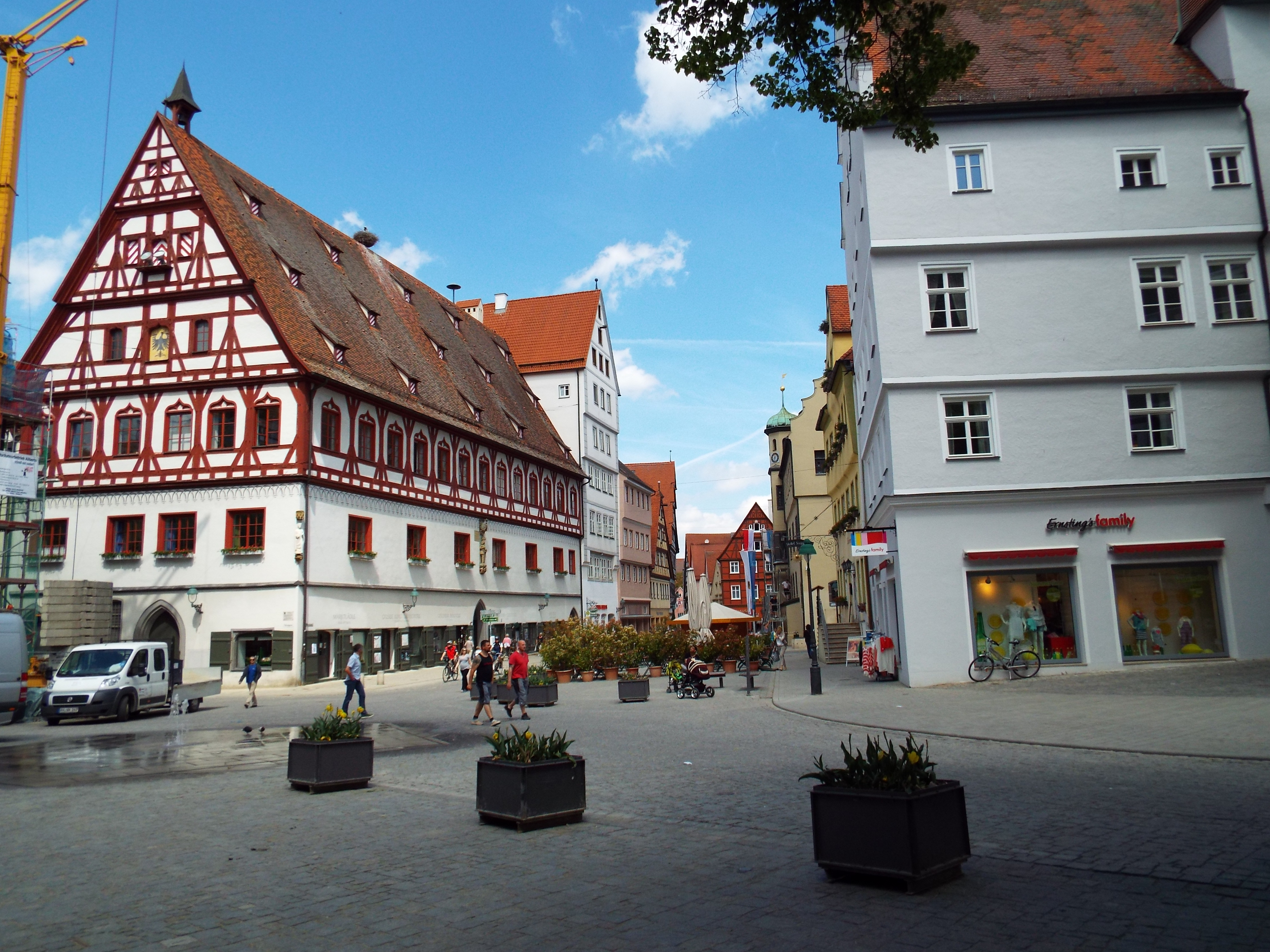 If you haven't read Inherit the Past and its sequels, I hope you will. https://www.amazon.com/Inherit-Past-Bavarian-Woods-Mystery/dp/1503004007